AirPods 3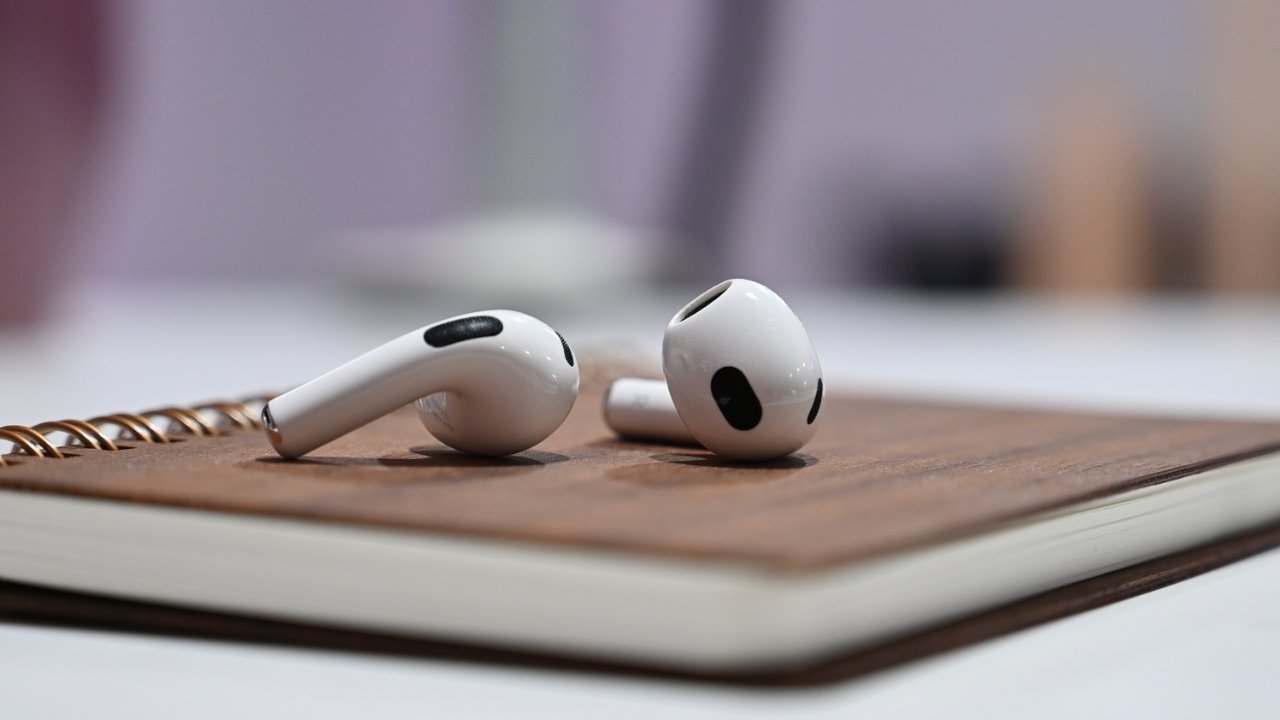 Apple's third-generation AirPods have been announced by Apple. This page was written before the October "Unleashed" event based on rumors, so check out the official AirPods page to learn about the actual product.
● Go to AirPods to learn about the third-generation model released in October 2021
---
Get Apple News Directly in Your Inbox
AppleInsider is supported by its audience and may earn commission as an Amazon Associate and affiliate partner on qualifying purchases. These affiliate partnerships do not influence our editorial content.
---
Apple announced the third-generation of AirPods during its October 2021 "Unleashed" event. This page was written based on rumors before that event, so navigate to the AirPods page for up-to-date information.
---
Apple is set to update its totally-wireless earbuds line with "AirPods 3," bringing them closer to the AirPods Pro in terms of design and features. The AirPods have set the bar for premium "totally wireless" earbud design, and will likely raise that bar with this release.
Apple has only updated the AirPods once, in March 2019, after three years without any changes to the line. The AirPods Pro debuted in October 2019, and no releases have been made since. Rumors suggest the new model will launch in 2021, which means a much shorter two-year gap between releases.
Supply chain reports say that the "AirPods 3" will begin production in August, making a fall release likely.
"AirPods 3" Features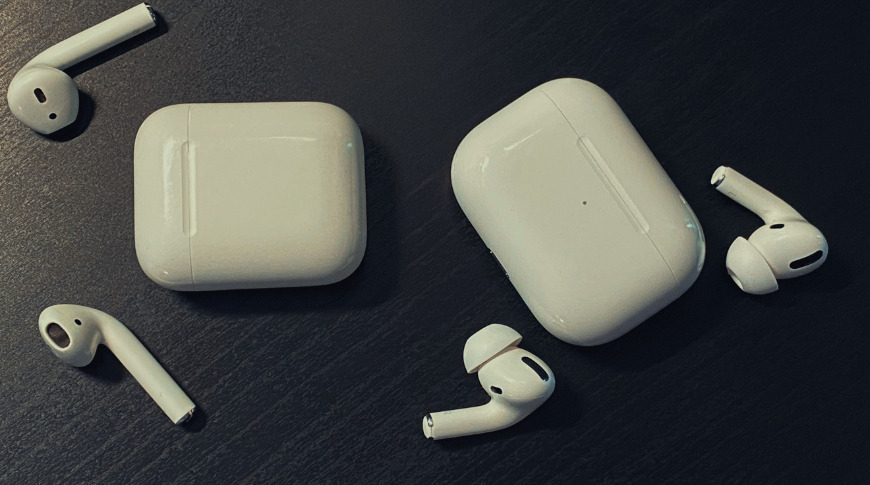 A new model means new features, and the second-generation brought "Hey Siri" support and a wireless charging case. If Apple is ready to release a next-generation version, then expect some significant changes for "AirPods 3."
The AirPods Pro has changeable ear tips, Active Noise Cancelling, and force-press gestures for audio control. Apple could implement any or all of these aspects into a new version of AirPods.
Design
The case design for AirPods has not changed since it was announced in 2016. A white-plastic unibody case with a long stem and a one-size-fits-all ear tip make up the simply designed product. The AirPods Pro has streamlined this appearance with a smaller form factor and changeable tips but maintains the look of Apple's iconic earbuds.
Analyst Ming-Chi Kuo has suggested that the "AirPods 3" will take on a design between the two existing products. This will be aided by moving to SiP, or the system-in-package chip solutions used in the AirPods Pro. The more tightly packed components will enable the design to shrink in size and add more space for the battery.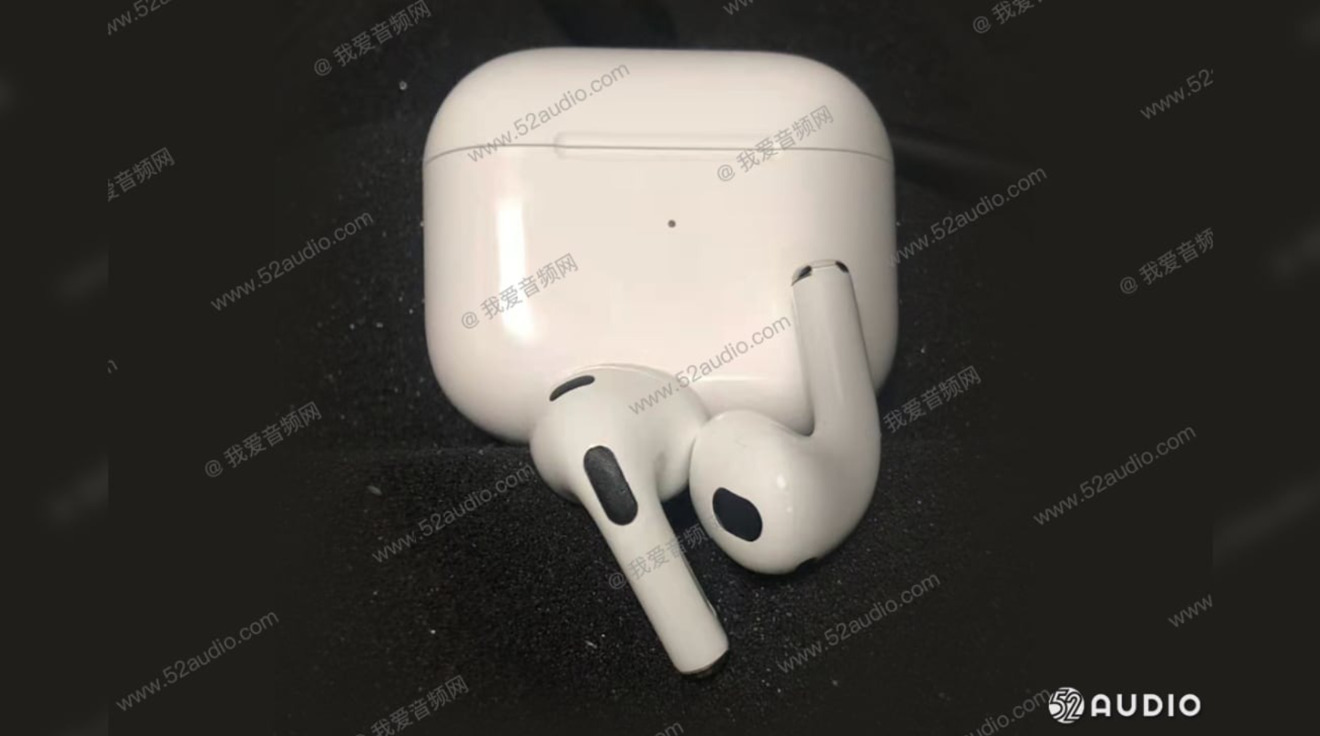 Apple may choose to keep the one-size-fits-all design of the current generation of AirPods and reserve changeable tips for the AirPods Pro. Other features like water resistance could be brought down to the base model, but only if Apple can find new ways to better differentiate the standard and Pro lines.
The design shown in the alleged part photos looks similar to the AirPods Pro. The ear tips appear to be similar to the standard AirPods, so Apple will likely stick with the one-size-fits-all design.
Shorter stems mean the case can become squatter. Apple will likely keep the 5-hour battery life and 24-hour battery case specced the same, so expect a slightly smaller charging case. Wireless charging will also be included in this new version since there will no longer be a need to differentiate between the two case types.
Apple could also take advantage of MagSafe charging in the new AirPods. Apple revealed the MagSafe accessory and charging system alongside the iPhone 12. AirPods could gain a magnetic attachment and charging system in the case to allow them to attach and charge directly on the back of the iPhone.
Processor
The H1 chipset was introduced with the second-generation AirPods. It allows users to use "Hey Siri" and improves battery life. The "AirPods 3" may launch a new H2 processor for better auto-device-switching, further improved battery life, and more intelligent features.
Apple introduced a new offline dictation and translation feature to Siri in iOS 14, and those could run natively on a future set of AirPods offline. This could let a user record voice notes or have a translated conversation in real-time without using their iPhone.
The new spatial audio feature available to all H1 models of Apple headphones could be further optimized with a new H2 processor. Advanced audio processing using machine learning and on-device sensors could cause battery drain, which may be reduced with a better processor.
Battery Life
The AirPods can last about 5 hours on a single charge, with the case providing an additional charge for up to 24 hours of listening. "AirPods 3" with a smaller size and better processing could lead to Apple taking one of two routes: making the battery in the case bigger, or the case smaller and keeping the battery life the same.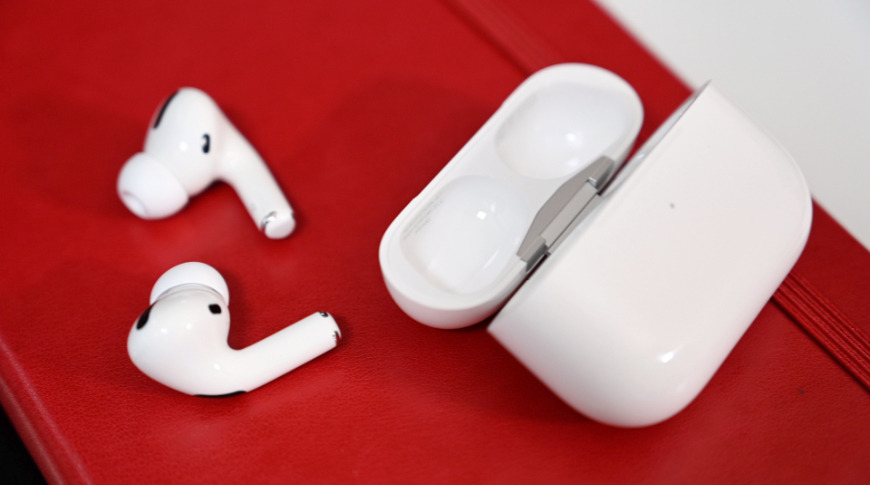 The 5-hour listening time could be extended, but if features like ANC or transparency make it to the new model, the 5-hour battery life may be reduced or barely maintained. The AirPods Pro with H1 chipset lasts 4 hours while using ANC, for example.
The AirPods Pro did become smaller because of their improved design and internals, but the case was kept relatively the same size with it just turned onto its side.
Health
While no one would consider the AirPods a health device, they already have a health-related function built-in. Hearing health is tracked when using any headphones by monitoring the volume used by the device. Apple could expand this feature by using the built-in microphones to measure noise environment exposure or sensors to determine in-ear audio levels.
Apple has filed for patents tracking heart rate via light sensors, and reports from analysts at Digitimes say that Apple could include more health tracking sensors within the earbuds themselves. Head tracking sensors would allow Apple to determine certain events related to health as well.
"AirPods 3" Price
Currently, the AirPods cost $159 for a set without wireless charging and $199 with wireless charging. The "AirPods 3" may launch with only a single wireless charging option at $199, and the current AirPods with wireless charging case could move down to the $159 price point.
Apple added the latest AirPods product in December 2020 with the $549 AirPods Max over-ear headphones. Several rumors have pointed to a new budget option we're calling "AirPods Pro Lite," but these could just be the "AirPods 3." They are expected to launch sometime in 2021.