» »
How to switch your AirPods to another device in iOS 17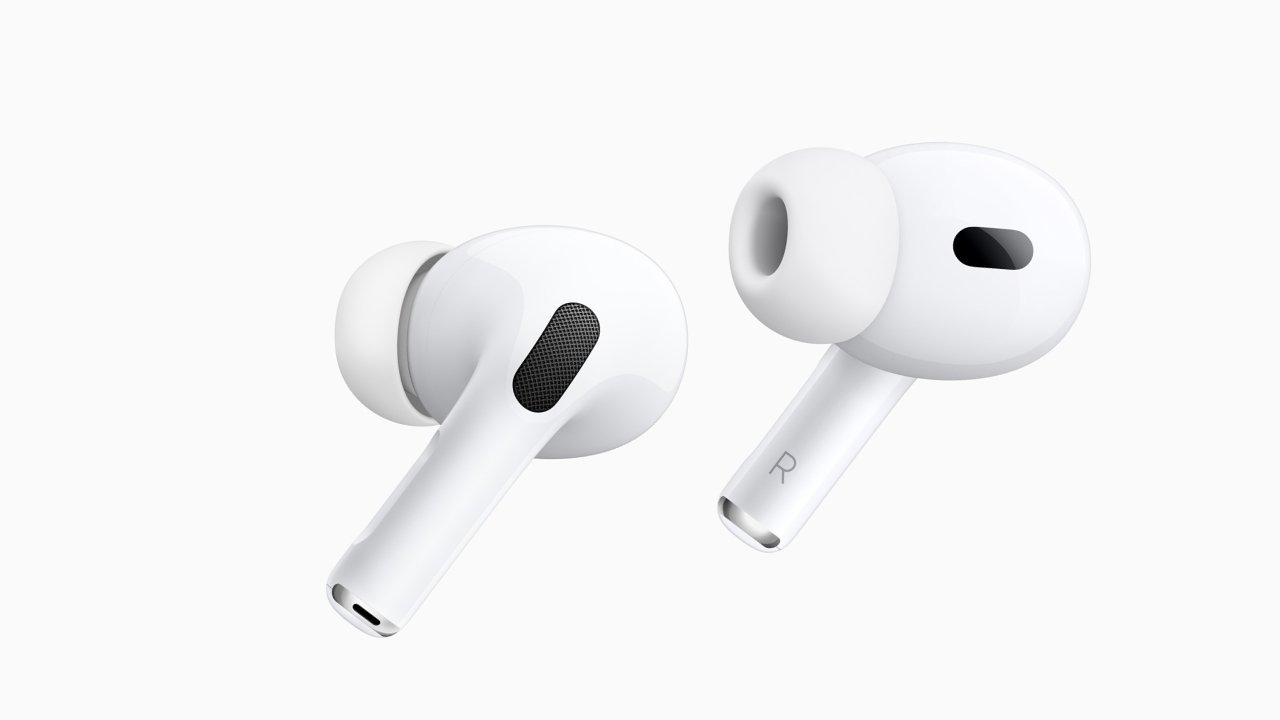 Under iOS 17, AirPods is said to be better at switching automatically between your devices. Still, if you need to manually switch, here's how you can do it.
Not to knock Apple, but if you've been an AirPods user for a while, then the company's original claims about iOS 17 sounded a little optimistic. "Updates to Automatic Switching make moving between Apple devices with AirPods even easier, faster, and more reliable," said the iOS 17 preview page.
The trouble is that in practice, it's hard to quantify whether switching is better — either it switches for you, or it doesn't. Also note that Apple does make a point of saying that these improvements are only available on:
iPhone XS, iPhone XR, and later models
AirPods (2nd and 3rd generation)
AirPods Pro (1st and 2nd generation)
AirPods Max
So there are some limits, but generally any recent model AirPod or iPhone will get the new iOS 17 improvements. And AppleInsider can say anecdotally that there have been fewer switching problems since iOS 17.
Yet as brilliant as AirPods or AirPods Pro are, the memory of struggling to get an Apple TV 4K to recognize a pair will linger. And the memory of trying to stop an iPad taking over the AirPods when you're listening to your iPhone through them will grate for a long time.
Fortunately, if Apple has reworked the internal algorithms about automatically switching AirPods between devices, it hasn't changed the way you do it manually when you need to.
How to manually switch your AirPods to another device
On your iPhone, swipe down to get Control Center
Press whatever icon is showing at the top right of the music section
Choose your desired device from the list that appears
It's important to tap on the icon within that music section. The music part of Control Center is quite small, but it contains three distinct regions that you can tap on to get different, if sometimes similar, results.
So there are the play controls that start, stop or skip around tracks, and they are clearly marked. Tap anywhere above them — apart from on the top right icon — and you get a detail page about the currently playing track.
Depending on what devices are around you, though, that detail page will definitely have an AirPlay button, and it may have a further button labelled "Control Other Speakers & TVs."
Tapping that button gives you options for HomePods etc, but not AirPods. Whereas if you tap the icon at the top right of the music section, then regardless of what that icon is — AirPods, HomePod, or AirPlay for instance — it will take you to where you can control AirPods.
It will take you through to a new page that presents a list in two parts. At the top will be your iPhone plus your AirPods, and you can tap to switch between them.
The bottom of the list has a section called Speakers & TV, which includes any HomePod, Apple TV 4K, or Mac.
So now Apple has focused on the workings of automatic switching of AirPods, maybe it could do something to make it clearer where to find the right manual options.