» » »
Apple Music basics: How to get started, make playlists, and more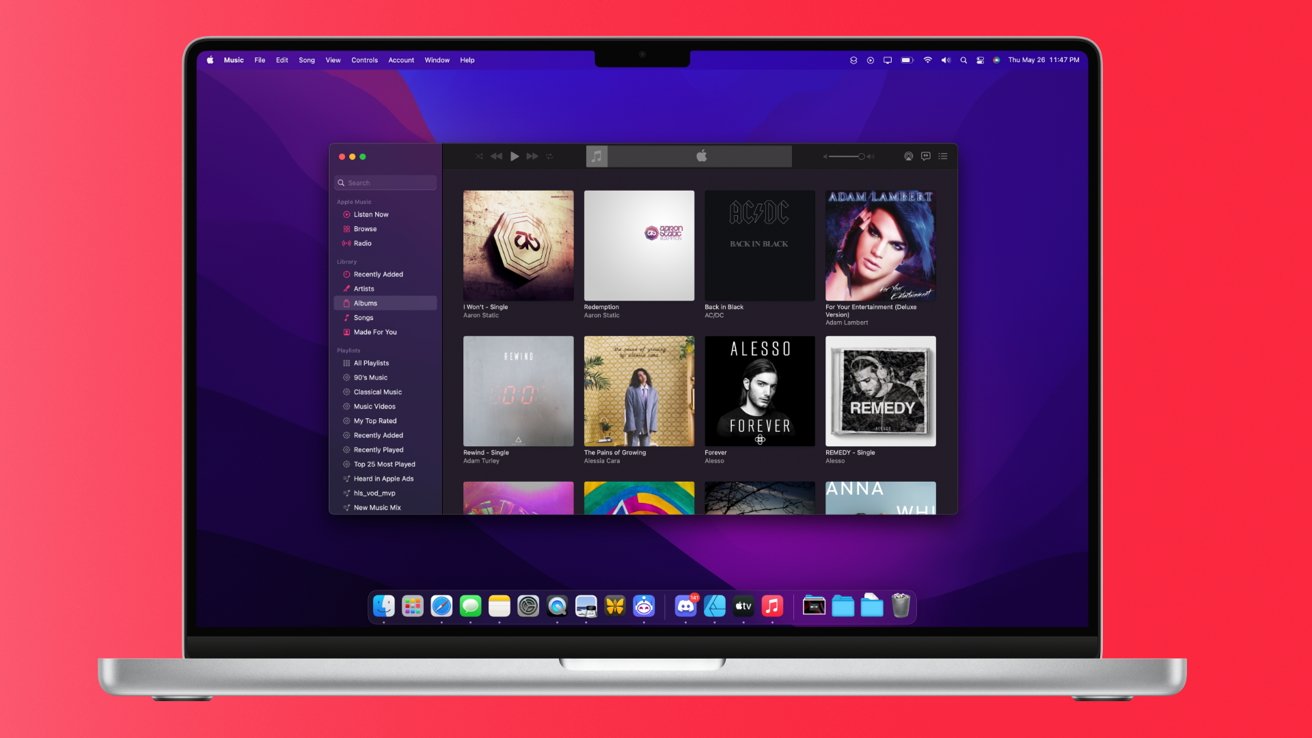 Apple Music allows you and your family to stream any of the 90 million songs available on the catalog, from a variety of devices. Here's how to get started making it work for you.
Besides Apple, the service is also on PC and Android devices, PlayStation 5, Roku set-top boxes, select smart TVs made by Samsung or LG, and smart speakers such as Sonos, Google Nest, and Amazon Echo.
Differences and cost of the different Apple Music plans
The cheapest plan for Apple Music is the $4.99 monthly Voice Plan, which will allow you to exclusively play from Siri.
If you prefer a visual interface, or you would like to have access from a non-Apple device, you will need one of the three higher tiers. The $9.99 Individual and $14.99 Family plans comes with these extra features:
The ability to play music from non-Apple devices
Hear songs in Lossless Audio and Dolby Atmos
See the Lyrics view for a particular song
Download up to 100,000 songs to your library
Access your entire Apple Music library from any device
Follow what your friends are listening to
There is a Student Plan that shares the same features as the Individual plan, for just $4.99 per month.
With the Family plan, you can also share unlimited access with up to six people, and each member will have their own private library alongside their own unique recommendations.
Apple Music can be bundled with Apple Arcade, Apple TV+, and 50 GB of iCloud+ for $14.99 per the Individual Plan. With the Family plan, up to six people can share the benefits with 200 GB of iCloud storage. The Premier plan, which can also be shared between six people, also includes Apple News+ and Apple Fitness+, alongside 2 TB of iCloud storage.
How to get Apple Music
The easiest way to get Apple Music is to visit music.apple.com. Click on the red "Try 1 month free" button, and you'll be taken to a page where you can sign up for an Apple ID. If you are a new user, the first month of the service is free of charge.
On an Apple device, the site will redirect you to the Music app instead, with similar steps.
You can also subscribe to Apple Music by tapping on your profile picture in the Listen Now page on your Apple device. From there, simply tap "Subscribe to Apple Music."
If you have an active Apple Music Family plan, or an Apple One Family or Premier plan, you can share Apple Music with up to five additional people.
How to set up Family Sharing for Apple Music
Launch Settings.
Tap your name, which will launch iCloud and Apple ID settings for your account.
The interface will guide you to finish the setup.
Once Family Sharing is setup, you're ready to invite others and have them accept the invitations to all use the same Apple Music plan.
How to invite members to your Family Plan
Launch Settings.
Tap your name, which will launch iCloud and Apple ID settings for your account.
In the Family Sharing section, tap Add Member.
If the intended member has an Apple ID account, tap Invite People and input their Apple ID email. If they are a child and don't have their own account, tap Create An Account For Child.
The interface will guide you to finish the setup. Repeat this for every new member.
If you're part of a sharing arrangement under a Family Plan, now you should be able to see an invitation.
How to join Apple Music as a member of a Family Plan
Launch Settings.
Tap your name, which will launch iCloud and Apple ID settings for your account.
Tap Invitations.
The interface will guide you to finish the setup.
When that's completed, you should be signed onto the Family Plan. You will still get your own private music library, as well as personalized music recommendations that are unique to every member in the family. Note that you can only join a different Family only once per year.
Now that you have Apple Music, here's how to use it.
One of the first things everyone would like to do on a new music streaming service is to look for a song or an album. Apple Music makes it easy.
How to search for new songs and albums in Apple Music
Launch Apple Music.
Tap Search.
You can search by artist, song title, or even by the lyrics. Start typing, and you'll see suggestions populate below the search field.
Tap on any song to start playing.
While playing a song, Apple Music provides a bevy of options. The user can hit like, show lyrics, see the album, share the song, among other options.
How to access settings to songs
Launch Apple Music.
When a song is playing, tap on the minimized banner. This will expand the song to fill the screen.
Tap the ellipses icon to the right of the song title.
Select an option from the bevy of choices.
Playlists are a popular and easy way to organize the music library into collections. Apple Music has its own refined and simple playlist feature.
How to create a new playlist in Apple Music
Launch Apple Music.
Tap Library.
Tap Playlists.
Tap New Playlist.
You'll be prompted to name your playlist, add an image, and to add tracks. Tap Done when you're done.
Apple Music is easy-to-use, affordable, and is available on many different devices and platforms. Not only is it simple to figure out the correct plan and sign up, it's even easier to start listening.