Dark Sky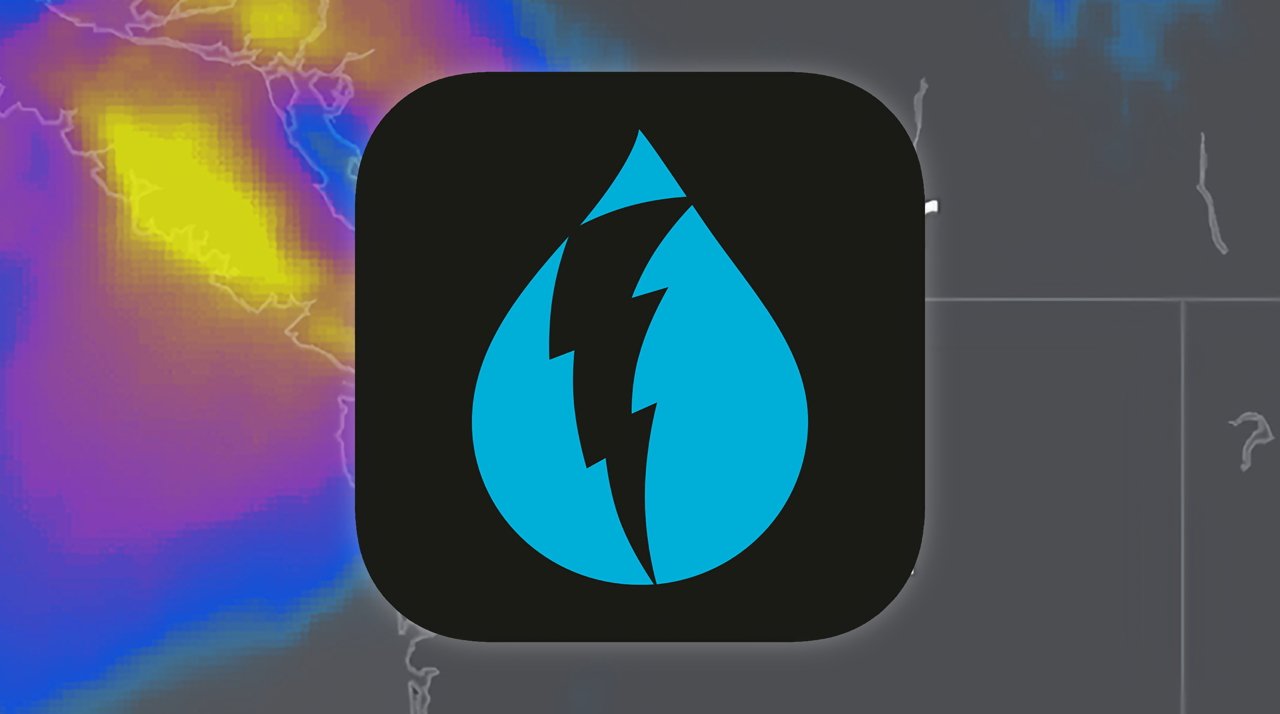 ⚠️ This content has been preserved for historical or organizational purposes, but is no longer being maintained. It is unlikely to be updated further and may contain duplicate or outdated information.
Dark Sky was a hyper-local weather app that offered accurate next-hour precipitation warnings was acquired by Apple in March 2020. The app and API are being deprecated and replaced by Apple-made alternatives by March 2023.
● Weather app with localized forecasts
● Offered Dark Sky API to customers
● Acquired by Apple in March 2020
● Features integrated into Weather app and Apple API
● App support ended December 31, 2022
● API support ends March 31, 2023
---
Get Apple News Directly in Your Inbox
---
Dark Sky, developed by Dark Sky Company LLC and introduced in April 2012, was a multi-platform weather app and service that aimed to provide more accurate and useful weather reports to its users than other apps. It was available for iOS, iPadOS, Android, and via a web browser.
Users who still had the app downloaded had full functionality until December 31, 2022. Apps that rely on the Dark Sky API will need to move to Apple's weather API by March 31, 2023, to prevent service interruption.
Dark Sky Features
Rather than providing simple weather data to the user, Dark Sky attempted to offer more information than others in a way that was accessible to users. The app's primary feature was accurate and actionable notifications, with in-depth data available for those seeking it.
Data sets included rainfall levels, hourly forecasts, daily and ten-day forecasts with color-coded bars showing temperatures, and images of weather maps displaying changes in relation to the user's position.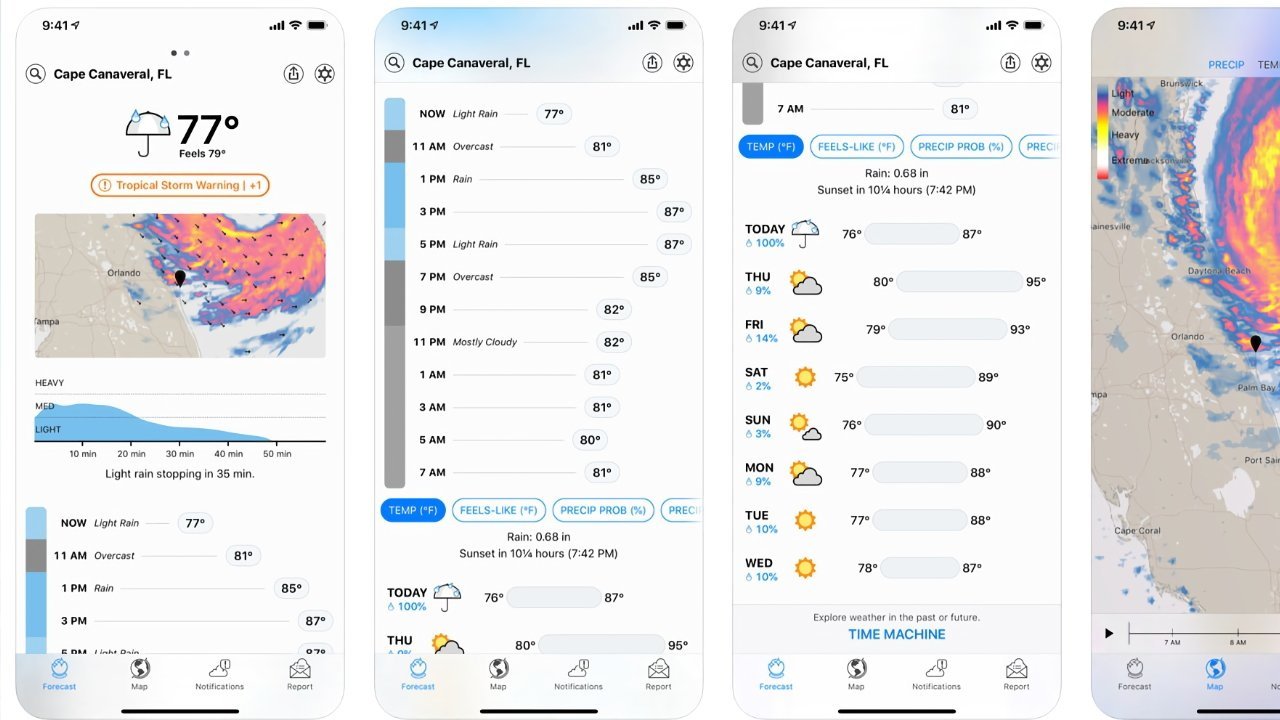 The app also used impressive animations to showcase the weather situation for a location. Animated maps showed the movements of rain and snow, as well as the path of a storm, air quality, and temperatures.
Dark Sky was well known in the Apple community for its continuous updates and ability to adopt new Apple features faster than other apps. It was the app of choice for many, especially those who wanted a dedicated iPad weather app.
Rain prediction
The main trick of the app was its ability to estimate when rainfall will occur in the user's location. The app would, with considerable accuracy, tell the user about upcoming rain events, specifically for the local area they're in.
If it were raining, the app would say the level of rain that was happening, when it would increase or decrease, and when it would stop. During dry conditions, it could also warn users when it was expected to rain where they are.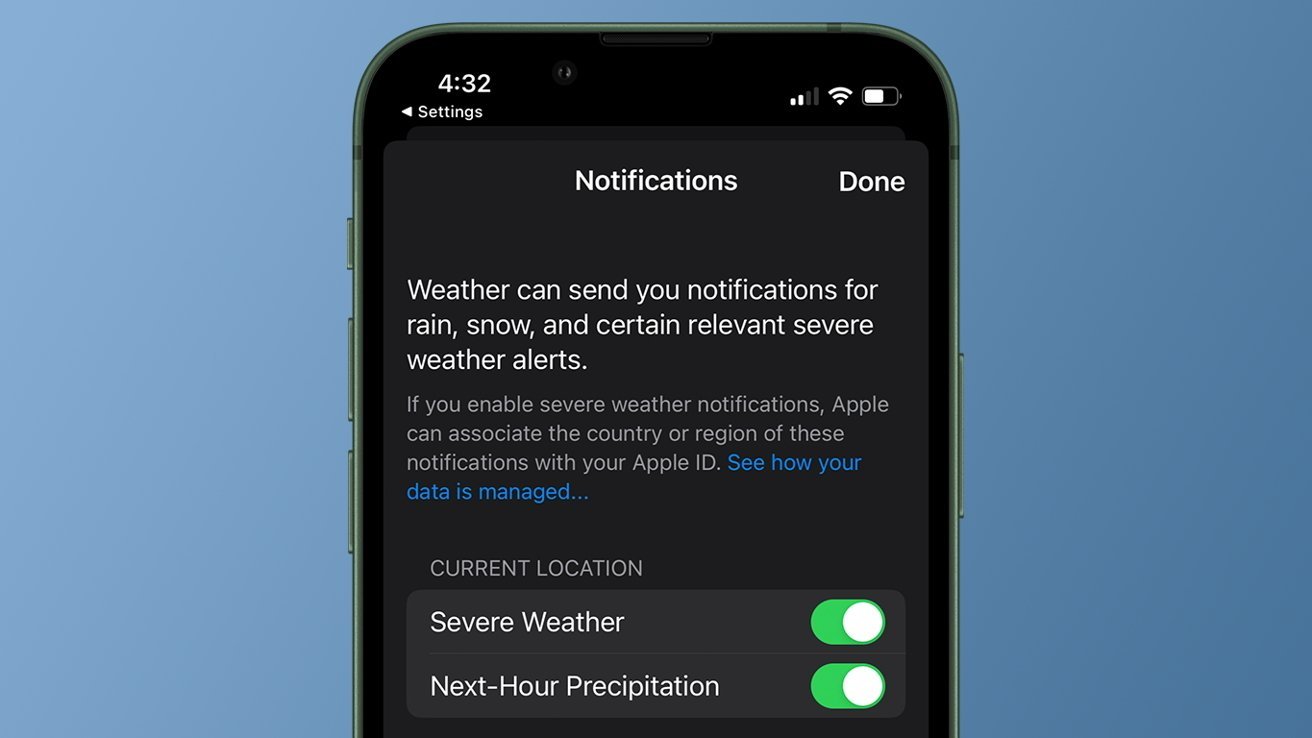 The forecasted rainfall would also be provided in plain text. For example, "Next Hour: rain starting in 2 min., stopping 12 min. later."
This novel feature earned Dark Sky plaudits and a fan base due to the obvious usefulness of the app. The weather information targeted by the app and service was deemed a more accurate weather prediction system, one used more often in Europe.
Sourcing and API
The app relied on many data sources, such as real-time radar data from the National Oceanic and Atmospheric Administration's National Weather Service.
That data was then cleansed to remove noise, with the resulting information then used to predict localized weather.
However, since the techniques involved were computational forecasts based on statistics rather than a meteorological approach, the app's accuracy excelled more for one-hour forecasts than for longer timescales.
The accuracy of the weather led to the developers creating an API, providing users and other apps with a form of data that they can use for themselves.
Apple acquisition
Adam Grossman announced on March 31, 2020, that Apple had acquired Dark Sky. The terms of the deal were not revealed at the time.
"Our goal has always been to provide the world with the best weather information possible, to help as many people as we can stay dry and safe, and to do so in a way that respects your privacy," wrote Grossman. "There is no better place to accomplish these goals than at Apple. We're thrilled to have the opportunity to reach far more people, with far more impact, than we ever could alone."
At the time, the Android and Wear OS apps became unavailable to download. Still, existing users and subscribers could continue using it until July 1, 2020, though this later changed to August 1, 2020. Subscribers active at the time of shutdown received a refund.
The Dark Sky app stopped working on December 31, 2022, with already-purchased versions of the app unable to receive weather data after that day.
The API ceased accepting new signups at the time of the announcement, with initial plans ending access at the end of 2021. Later, access to the API was extended until March 31, 2023.
Since the purchase, Apple has occasionally updated the app with minor performance and bug fixes.
Transitioning to Apple
Apple was quick to start adding the various features of Dark Sky into its own Weather app, with iOS 15 adding most of its extended functionality.
The additions included new weather animations, hourly weather forecasts, a 10-day forecast, a single-sentence summary of upcoming conditions at first glance, air pollution details, rain maps for the area, UV index, sunrise and sunset, and many other granular weather data points.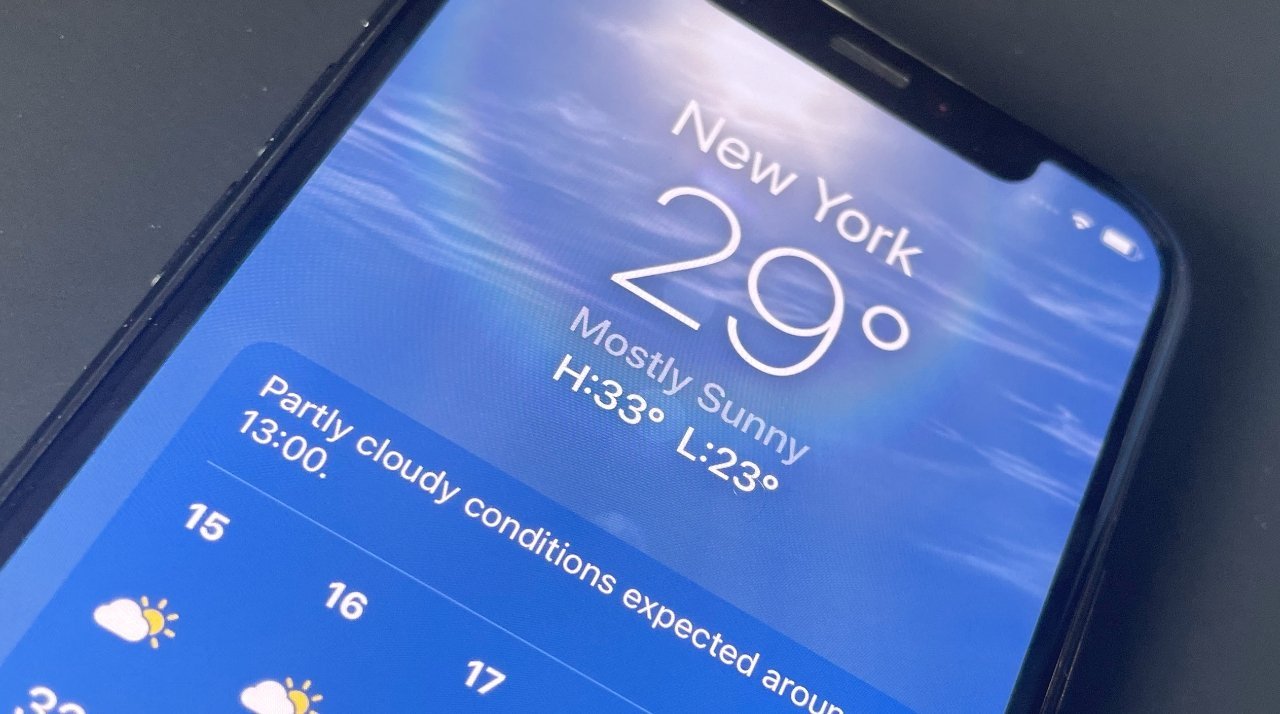 As part of the release, the Weather app is much easier to read, using boxes to segment weather details and to introduce more space.
Dark Sky's highlight feature, Next Hour Precipitation alerts, also made it into the app, which provides them as a configurable notification.
Apple also rolled the Dark Sky forecast data into the WeatherKit API, enabling it to work with apps for iOS, iPadOS, macOS, tvOS, and online. Apple's new weather service is called Apple Weather, and apps like Carrot Weather already offer it as a data source.
Apple Weather
Rather than keep Dark Sky as a subsidiary of Apple and let operations run as before, Apple absorbed the company and rebranded it. Apple now has a weather service, an improved app, and a developer-facing API.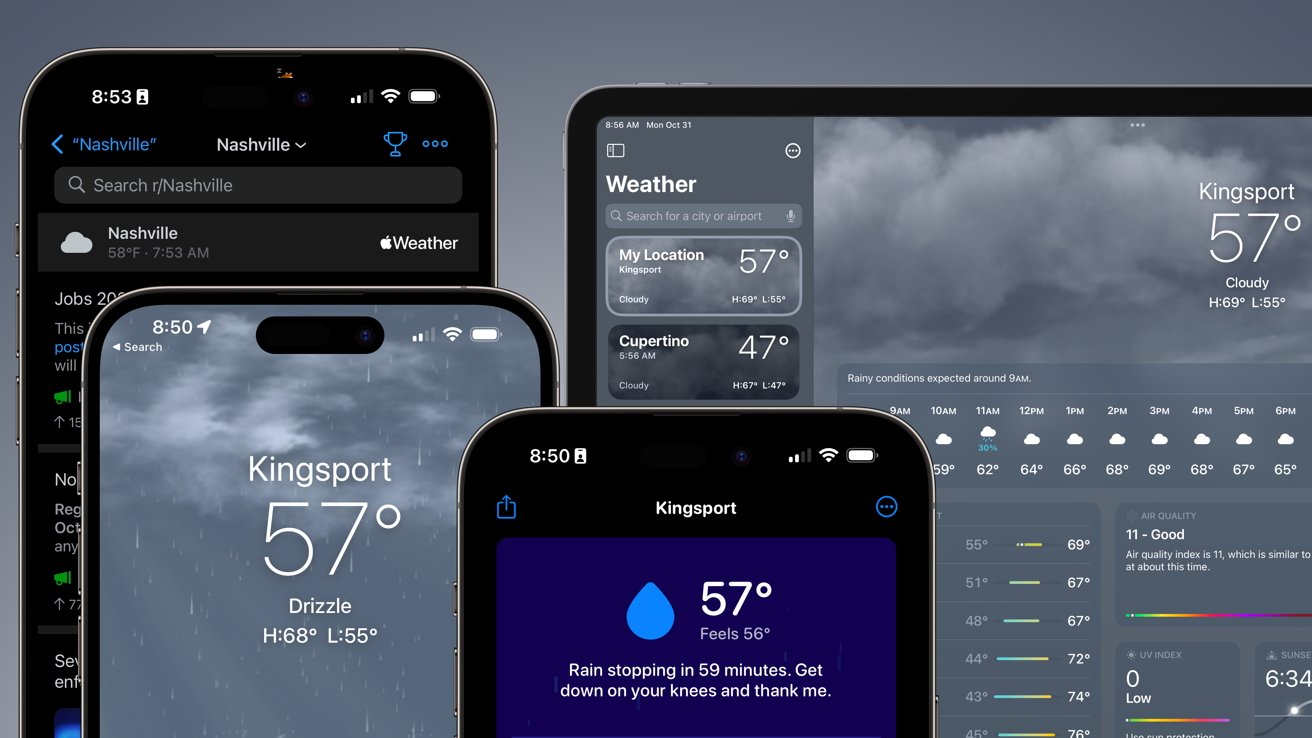 The new WeatherKit API is priced fairly, according to developers. As long as apps charge a nominal fee or use in-app ads to offset costs, Apple Weather is approachable.
Apple's dedicated app offers a series of widgets based on current weather conditions and data for a given location. Users can add multiple locations to switch between, but on-screen data can't be customized or reorganized. Tapping on a data point provides a detailed view in a floating card.
Third-party apps can take this data and build new UI around it. The highly-customizable Carrot Weather app, for example, provides users with an array of in-app widgets that can be arranged based on user preference.
A Reddit client is probably the last place a person would expect weather information, but Apollo uses Apple Weather to show basic conditions. If a user visits a specific city's subreddit, the current conditions are shown at the top of the subreddit.
The wide range of Apple's WeatherKit API applications shows that the system has potential. Despite Dark Sky's acquisition and eventual closure, Apple has kept the concept alive and perhaps improved on it by making it more approachable to developers.