» » »
How to make Siri use WhatsApp instead of Messages in iOS 17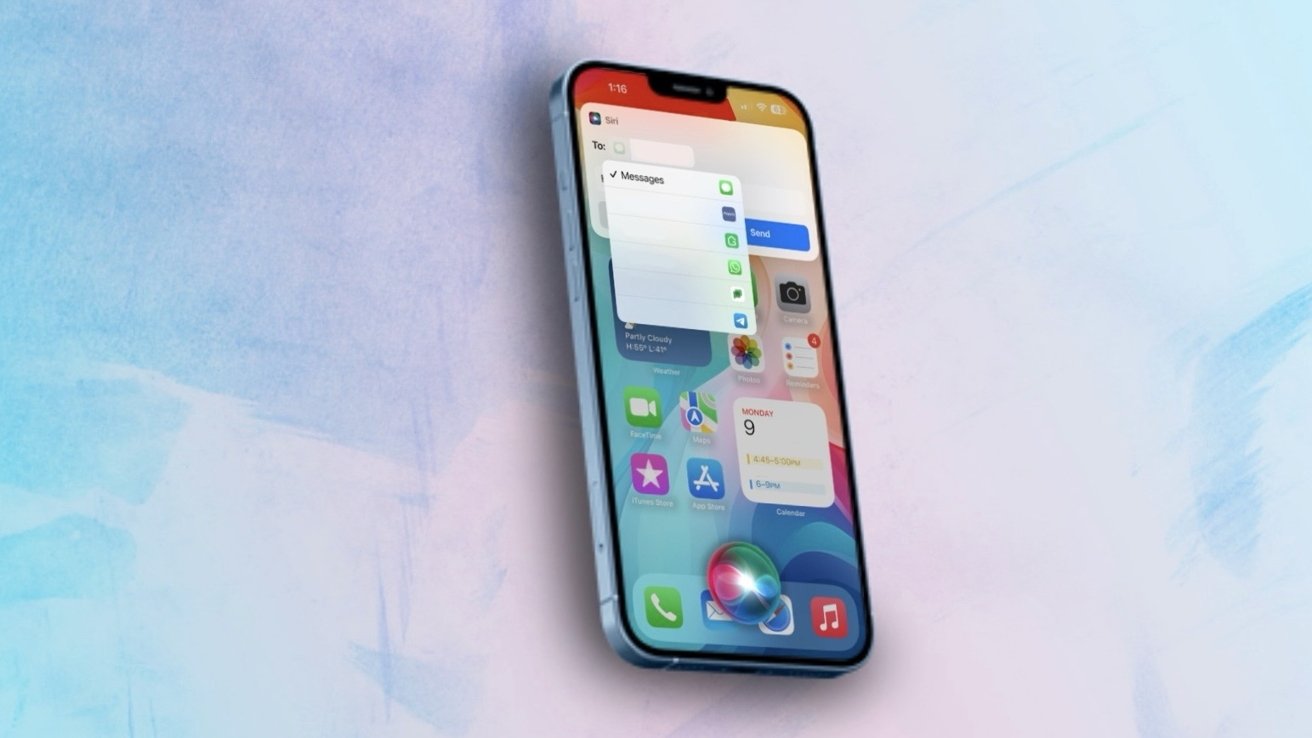 In iOS 17, you can choose which app you want to use after dictating your message. Here's how to change what app Siri will use to send a message.
With iOS 10, Apple opened up Siri to developers to allow them to have their apps be controlled by Siri commands. This meant that you could use the power of Siri to book a ride with Uber, send money through Square Cash, and — most conveniently — send a message through a third-party app.
This was — and still is — very useful for people who are messaging someone in another country or who use an Android device. In these scenarios, third-party apps may be better to utilize than the native messaging app on iOS.
While you could already tell Siri to send a message through a third-party app, you would have to mention the app's name in your command. If you didn't, then you would have to make the same request again, but this time, mention the app you wanted to send it through.
Furthermore, if you didn't say the correct app name, wanted to change which app to use, or forgot the name of the app entirely, then you would have to forfeit your request and try again.
These are all inconveniences, but fortunately, Apple has added a new way to send third-party messages through Siri that resolves these issues.
If you love sending messages through Siri, and — more importantly — send them through third-party apps, then you will find this new addition to iOS very useful.
How to change the messaging app
Changing the app you want to send a message through is fairly easy, but you do have to race against the clock to do it.
After dictating a message, Siri will start a five-second countdown that will be visually shown through the "Send" button. Once the button is filled, Siri will send your message via iMessage.
Here is how to quickly change the app before you run out of time.
Invoke Siri
Say the message you want to send to one of your contacts
Once the message appears for confirmation, tap on the Messages app icon next to the text
Select which app you want to send the message in
Confirm with Siri to send the message
After confirming, Siri will notify you that the message has been sent. You can double-confirm it by checking the app you chose.
How to remove which apps are suggested
While you can send a message through a variety of messaging apps, you can also, strangely, choose to send them through apps that don't support direct messaging. However, while Siri will confirm that the message was sent through, an extended blank screen will appear with no further information provided.
If you want to remove that app(s) from being suggested, here is how to do so.
Open Settings
Scroll down until you find the Siri & Search settings
Within this section, find the specific app you want to exclude from the recommendations and tap on it
Toggle off Use with Ask Siri
While you will still be able to launch the app using Siri, it will prevent the virtual assistant from sending your information with the app to Apple to process your requests.
Communicating with others with Siri
Sending messages to people via a third-party app usually doesn't have the same luxury experience as messaging through iMessage, but with the help of Siri, it can make it feel a little more like it.
Changing the app you want to send a message in with Siri is available on devices running iOS 17.