iPhone XS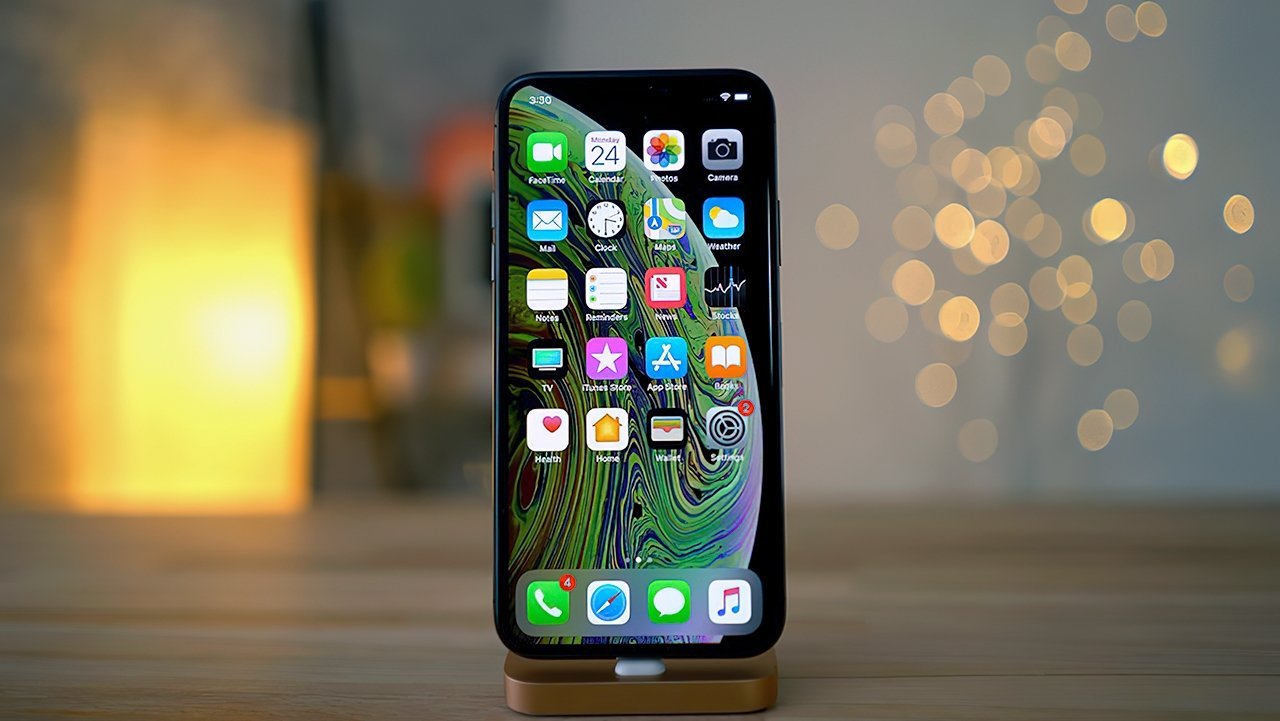 The iPhone XS is Apple's now-retired 2018 flagship. It continued with the full-screen design and Face ID sensors that had debuted the previous year in the iPhone X. As the first iPhone with finer Portrait Mode controls and Smart HDR, its camera was one of its selling features. Apple discontinued it in 2019.
● Apple's 2018 flagship
● 5.8-inch edge-to-edge display
● Face ID
● A12 Bionic chipset
● Bokeh and depth controls
● Smart HDR
● Started at $999
The iPhone XS was Apple's 2018 flagship phone. It was the first upgrade to the all-screen design Apple had debuted in the previous-generation iPhone X. Though it was a minor update, the 2018 flagship included a faster A12 Bionic chip and better cameras. Apple discontinued the device the following year when the iPhone 11 Pro replaced it.
iPhone XS Features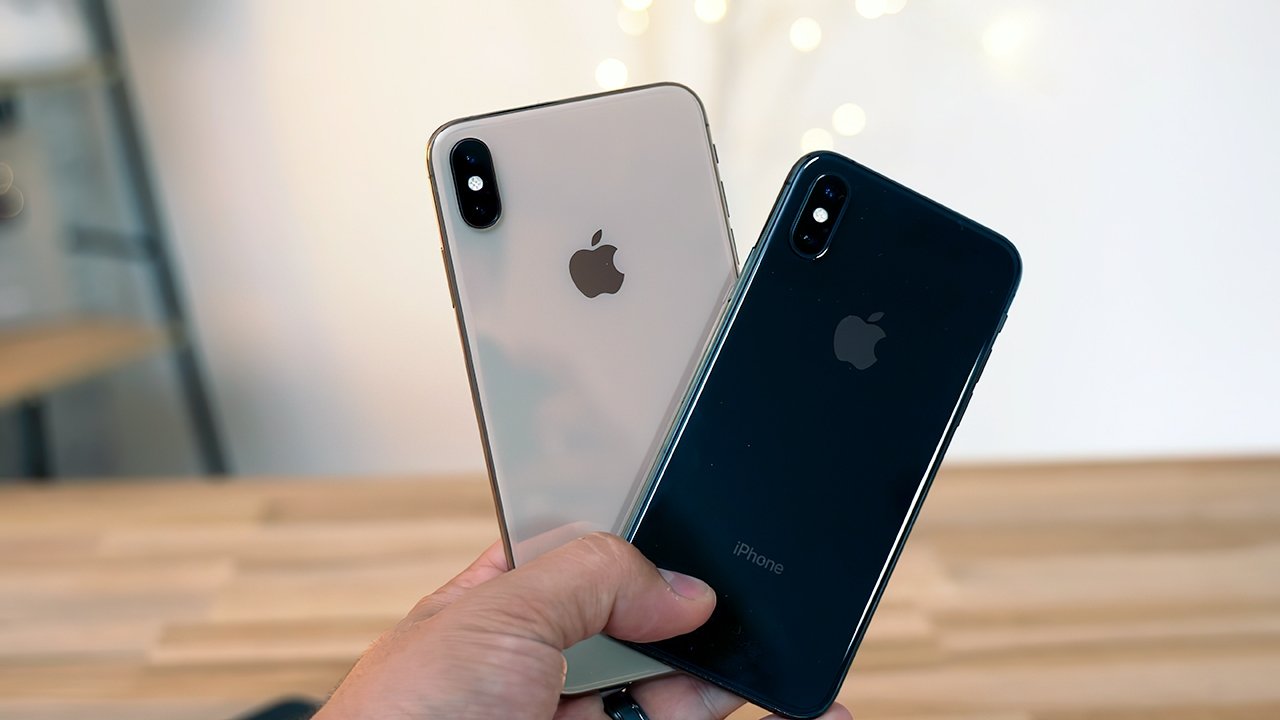 Apple positioned the handset less as a must-have upgrade for iPhone X owners and more as an entry point for owners of older Touch ID-based iPhones. The iPhone XS gave those customers the new full-screen design while adding incremental processor and camera bumps over its predecessor.
The 2018 iPhones marked the first generation where all of Apple's new handsets had the redesign, including full screen, Face ID, notch, and new home and multitasking gestures.
The phone launched alongside the iPhone XS Max, its bigger but otherwise identical sibling. The following month, Apple released the cheaper iPhone XR, which had the same A12 chip but a lesser display, camera, and build quality.
Display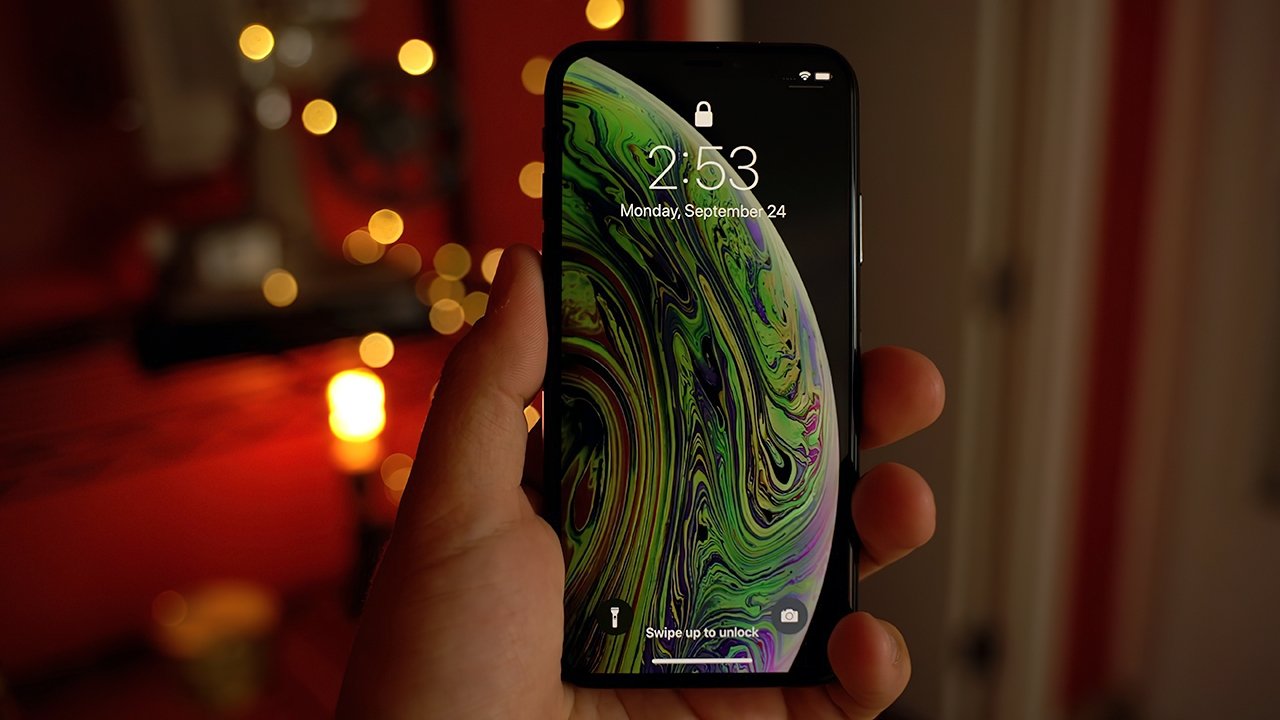 The phone has a 5.8-inch edge-to-edge display, the same as 2017's iPhone X. Due to the lack of a home button, it required first-time users to learn swipe gestures for multitasking and returning to the home screen. Like the full-screen iPhones before and after it, it includes a notch that houses the front camera and Face ID sensors.
Like its predecessor, the 2018 model has 2436 x 1125 resolution at 458 PPI. It has a 1,000,000:1 typical contrast ratio and True Tone. It supports the P3 wide color gamut.
Processor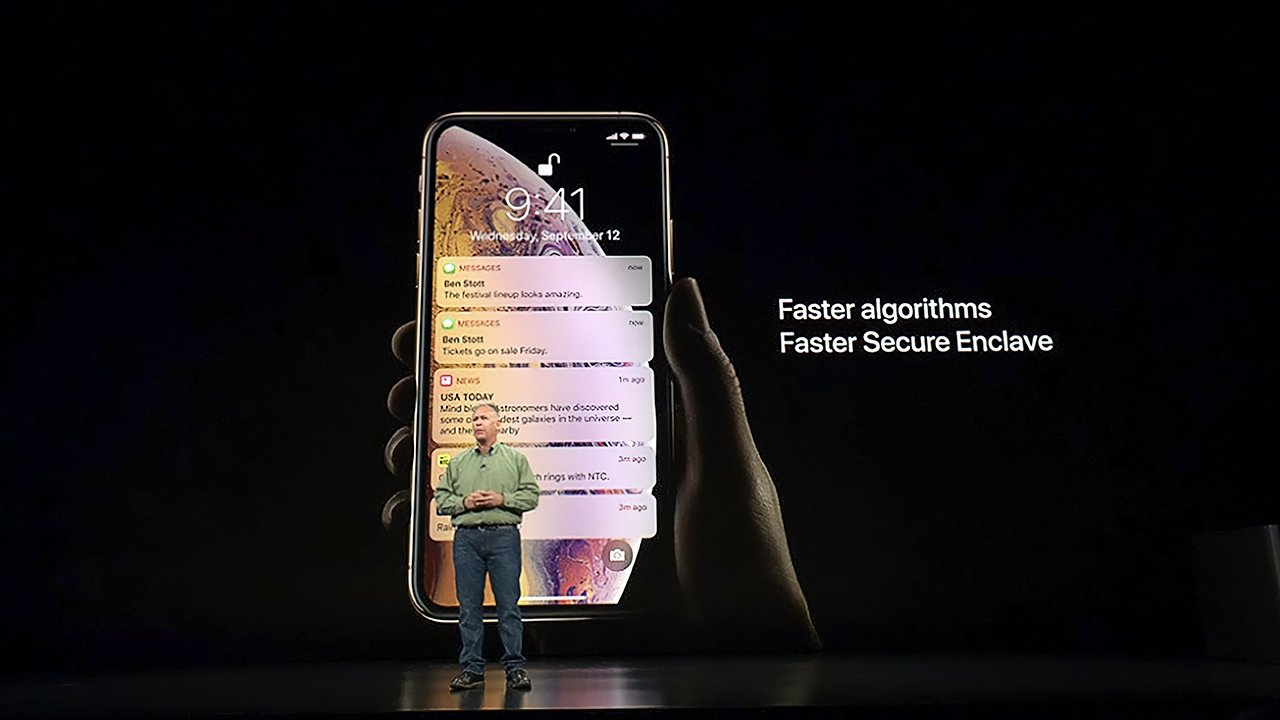 Powering the phone was the A12 Bionic Apple Silicon. In addition to general speed improvements, it included an update to Apple's Neural Engine. The eight-core portion of the chip focuses on machine learning, handling up to eight times more operations-per-second than the previous Neural Engine.
The chip's processing portion is a six-core CPU with two performance cores and four efficiency cores. The performance cores are up to 15% faster than the A11, while the efficiency cores handle lower-intensity tasks using 50% less energy.
The A12 Bionic has a four-core GPU that's 50% faster than the A11's graphics. The iPhone XS's chip also included a faster Secure Enclave that speeds up Face ID recognition compared to the iPhone X.
Cameras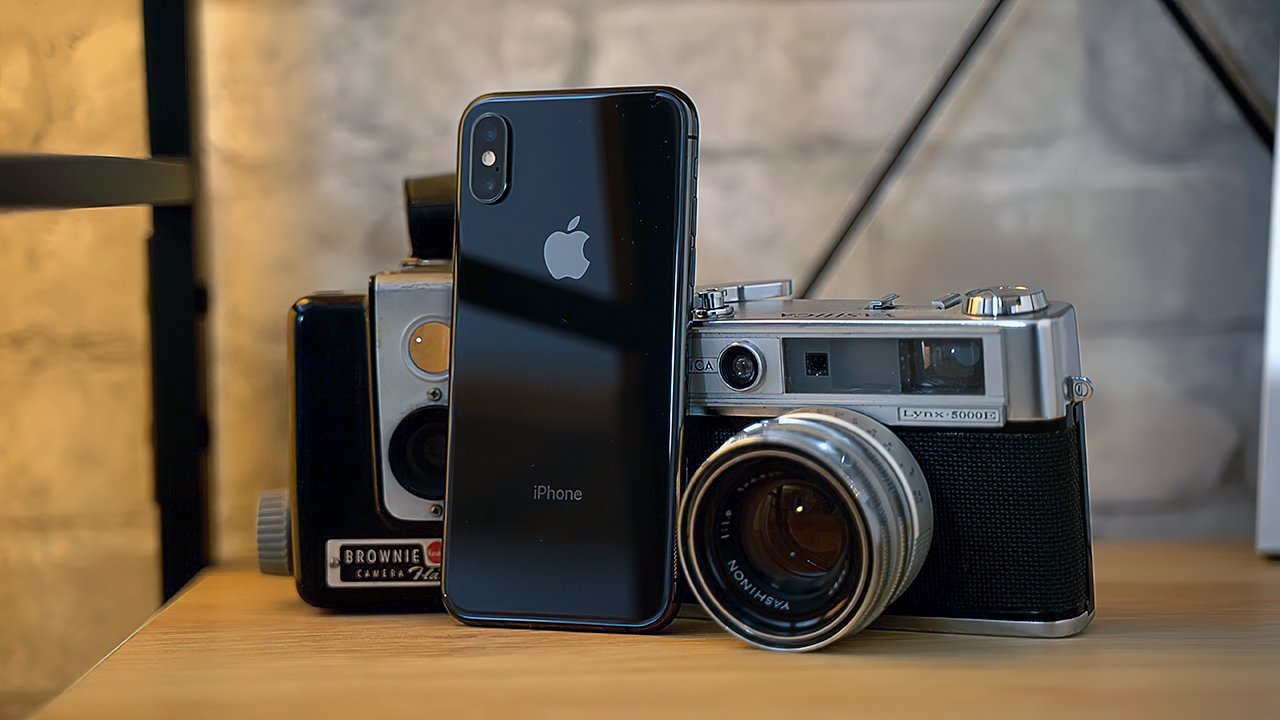 The iPhone XS's camera specs were virtually identical to those of the iPhone X, but the dual-camera system offered subtle improvements over its predecessor. While it stuck with a wide-angle lens and a 2X telephoto lens, they had larger and faster sensors, bigger pixels, and an improved image signal processor (ISP).
The iPhone XS was the first generation to support Smart HDR. It rapidly fires off multiple shots unseen to the user, applying machine learning through the Neural Engine to keep each image's best portions. The result is a single photo with a wider spectrum of light and dark areas than any single picture could have provided. All of this happens in the background at close to real-time, taking a few seconds at most.
The handset was also the first to include bokeh and depth controls for Portrait Mode. After taking a Portrait Mode shot, you can adjust the background-blur level and apply portrait effects like studio light and contour light.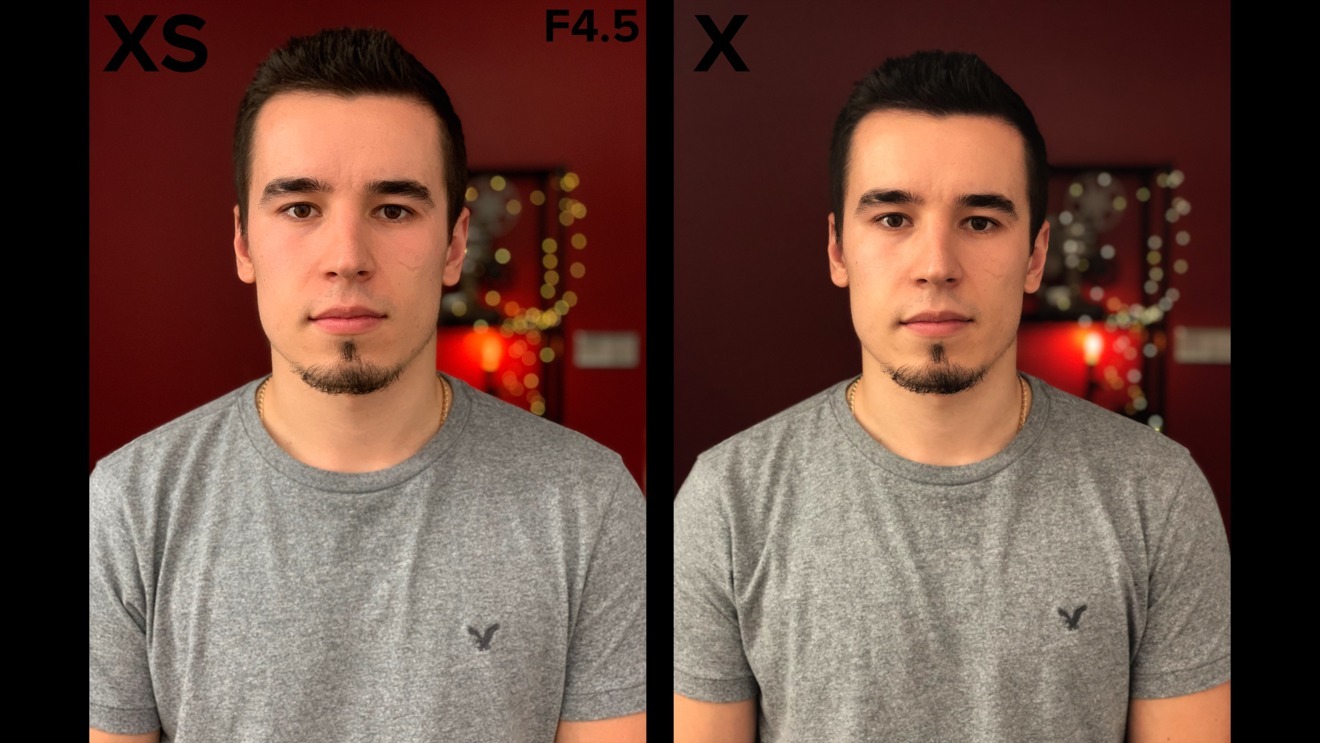 The primary wide-angle camera had a 20% larger pixel depth that provided better light sensitivity for low-lit shots.
The following generation, Apple added Night Mode for much better shots in poorly lit environments. Similar to Smart HDR, it takes multiple photos and uses machine learning to create a single image. Night Mode doesn't work on the iPhone XS.
The iPhone XS's rear cameras are both 12MP. The wide lens has ƒ/1.8 aperture, while the telephoto lens is ƒ/2.4. It can record video in up to 4K resolution at up to 60fps.
The TrueDepth front-facing camera is a single 7MP lens with ƒ/2.2 aperture. It supports HDR and Portrait Mode with bokeh and depth control.
Initially, the iPhone XS sparked a minor controversy dubbed "Beautygate," where customers noticed a strange beauty-filter type of appearance in their selfies. The front camera was over-applying noise reduction to Smart HDR shots, creating the appearance of excessively soft skin. Apple eventually fixed this in a software update.
iOS 12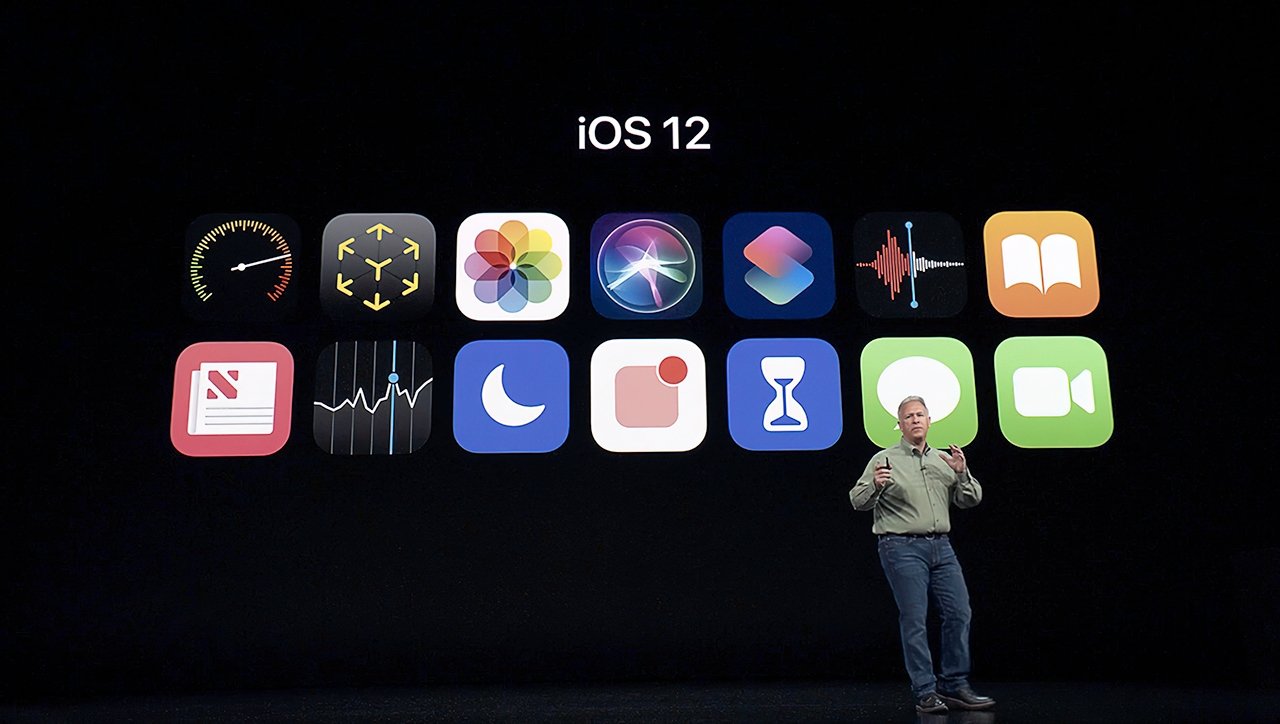 The handset shipped with iOS 12, the company's 2018 mobile software update.
The initial release added some new augmented reality functionality, including the Measure app, which allows rear cameras to measure real-world items in 3D space. It also added Screen Time, which provides multiple tools to monitor device and app usage.
Other additions included MeMojis, which allow users to use the TrueDepth camera to map their faces, animating a personalized digital character. iOS 12 also added Siri Shortcuts, letting users create or install customizable macros, linking together multiple tasks and apps.
Notifications were also updated to allow groups of notifications to be collected together, tidying up sometimes lengthy lists of updates.
Today, the iPhone XS runs the latest version of iOS 14.
Other iPhone XS Features
Up to 30 minutes more battery life than iPhone X
Dual-SIM support
Stainless-steel and glass build
Available in space gray, silver, and gold
64GB, 256GB, and 512GB storage tiers
iPhone XS Review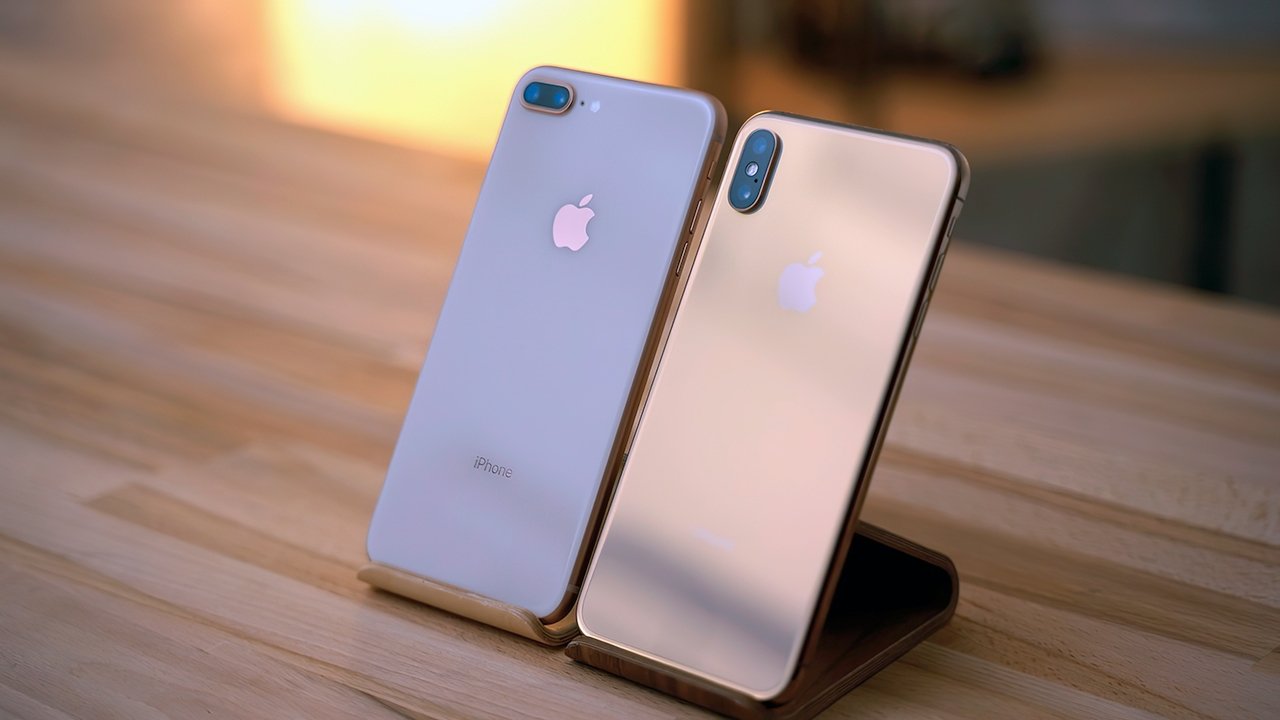 In AppleInsider's review, we gave the iPhone XS 4.5 out of 5 stars.
"In comparing the iPhone XS to last year's iPhone X, the main upgrade is the camera system. Specifically, the new model excels in low-light photos, performing in ways last year's flagship model simply could not.
"Immediately upon testing the camera in dark and dim settings, we found that its ability to capture high quality images in otherwise poor conditions was greatly improved.
"We did find that color accuracy could be sacrificed in these lower light images — one photo captured at an outdoor concert gave the ambient lighting a greenish hue that was not visible to the naked eye. However, the results still wowed. After sending one image to a friend, their first reaction was, 'Wow, you shot that on a phone?'
"This impressive low light performance is made possible by a number of significant changes to the camera system, including an image sensor that is somehow 30 percent larger than last year's model, despite the phone itself being the same thickness. The camera also captures 1.4m pixels, and features a new Smart HDR mode that combines a number of exposures into one.
"Apple has also reduced shutter lag and increased the number of focus pixels over the iPhone X, with a revamped system powered by the handset's beefy A12 processor. And the improved lenses feature dual optical image stabilization, meaning shots are less blurry in both photos and video.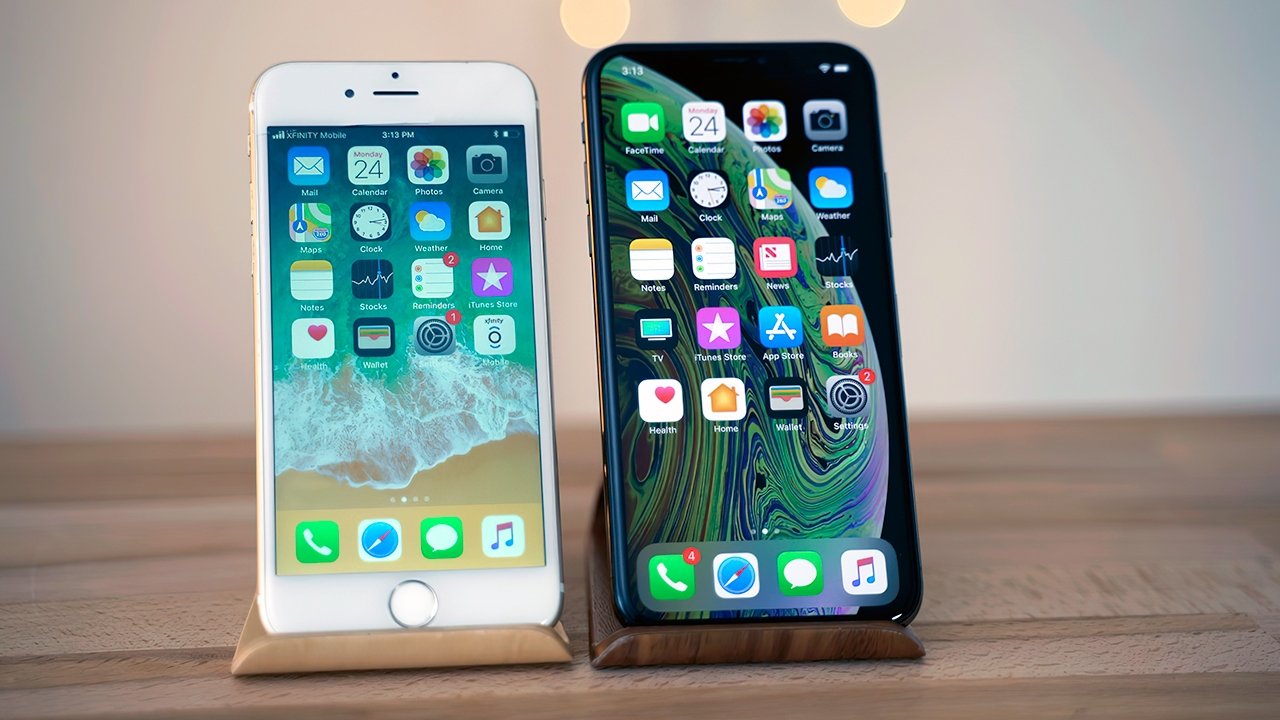 "When shooting in Portrait mode, a new 'Depth Control' feature allows users to adjust the bokeh effect as well as increasing or decreasing the background blur of an image. This is made possible because Portrait images are created with some digital trickery, mimicking the capabilities of a high-end camera lens through software.
"In practice, this new feature works quite well, adding a new layer of granular control that photographers will appreciate. The Portrait system is still imperfect — what it chooses to focus on in the foreground can be hit or miss — but shows signs of improvement from the iPhone X, and generally provides excellent results.
"Video recordings are also enhanced by new stereo capabilities. Our tests found that audio was noticeably improved when recording video, though the video itself appeared mostly the same (and still excellent). In fact, sometimes we find ourselves deferring to recording video and using the image capture tool in Apple's Camera app to get the best results — a testament to how well the 4K video footage looks when captured at 60 frames per second.
"Finally, around front, the TrueDepth camera is mostly the same, though Apple says it has made some software tweaks to improve the Face ID login functionality. In daily use, we felt no discernible difference in Face ID performance in migrating from the iPhone X. It should also be noted that iPhone X users gain some Face ID improvements through the iOS 12 update. After using Face ID for the last 10-plus months, we continue to think it's a rock-solid replacement for Touch ID.
"The camera is an impressive achievement, capturing stunning photos with minimal effort. It is the main and most notable upgrade when compared to last year's iPhone X. If you shoot a lot of low-light photos and have found that the iPhone X wasn't quite up to snuff, the new model will be a welcome improvement for you."
"Apple continues to perform laps around the competition with its custom silicon, with this year's A12 Bionic chip boasting a next-generation Neural Engine with eight cores within the new phone, up from just two cores in the A11 chip in last year's iPhone X.
"In terms of raw performance, the A12 Bionic posted a single-core score of 4,817 in Geekbench, and the multi-core score reached 10,716. The 7-nanometer chip's GPU also posted a Metal score of 21,907.
"In comparison, benchmarks from last year's A11 Bionic in the iPhone X showed a single-core score of 4,274, a multi-core score of 10,438, and a Metal score of 15,540.
"The significant bump in Metal score is particularly noteworthy as Apple is now building its own custom GPUs as part of its A series processors. The company is once again flexing its chipmaking muscles with tremendous year-over-year increases in performance, leaving the rest of the industry in the dust.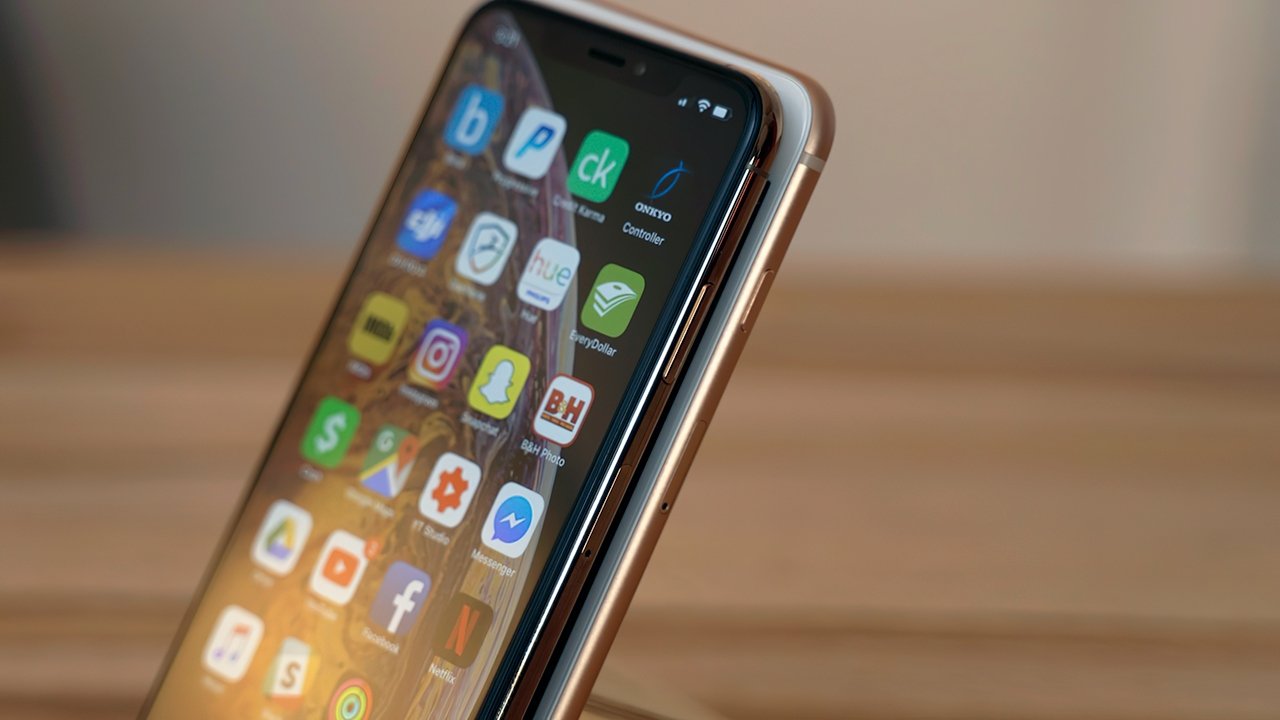 "In terms of actual daily use, iPhone X users won't notice much of a difference. Apps launch slightly faster, but not in a meaningful way. But again (and this is a common theme here) if you're coming from an iPhone 7 or earlier, the iPhone XS will be a major leap forward.
"Where the power of the A12 is really, truly felt, oddly enough (and this is another common theme for the iPhone XS) is the camera. The new handset, when compared to the iPhone X, is all about the camera. All of the praise we have for the improvements in camera can be partially credited to the A12 Bionic chip, helping to enable features like Portrait Depth Control, Smart HDR, and reduced shutter lag.
"Sure, the A12 Bionic helps in other ways, including noticeable improvements in augmented reality apps. But aside from relying on iOS 12's Measure app a handful of times, we find ARKit apps are mostly an impressive tech demo laying the groundwork for a presumed Apple AR headset somewhere down the road.
"For now, Apple is leveraging the power of its chipmaking prowess to push mobile photography forward, and that's where the A12 Bionic and iPhone XS shine."
"The radios in the phone have been upgraded with 'Gigabit LTE,' and tests show the performance difference can be significant, to the tune of a 266 percent leap from the iPhone X.
"This, of course, presumes your network is actually working. While out for a day in the park, AT&T's connection was struggling in Brooklyn, despite the fact that the phone was showing three-plus bars of strength. When it works, it's fast, but that still can't fix the fact that overcrowded networks in major metropolitan areas can still be problematic in 2018.
"As with last year's handset, the handset also includes 802.11ac Wi-Fi and Bluetooth 5.0 technology. It also has near-field communication to enable Apple Pay tap-to-pay functionality at retail stores.
"Ask anyone about possibly replacing their entire wallet, their house keys, or even building access cards with their smartphone, and you'll get a common response: 'What if my battery dies?' With this latest model, Apple is addressing that concern, potentially paving the way for wider adoption of NFC-based access cards. In short, if your iPhone battery dies, supported NFC cards — certain transit cards in Asia and ID cards at a few colleges in the U.S. — can still be used in an ultra-low-power mode, ensuring you can still get on the subway or bus, or enter your building."
"Though Apple users have griped about iPhone battery life for years, much of that chatter has died down since the release of the iPhone X. With power efficiency improvements from Apple's custom processors and advantages due to an OLED display, most users have no problem getting a full day out of the iPhone X.
"The situation is slightly better with the new model, as Apple says this year's model lasts up to 30 minutes longer. In our first few days of testing, we had no problem with the iPhone XS battery despite heavy use. Not once did our battery indicator turn red or approach zero."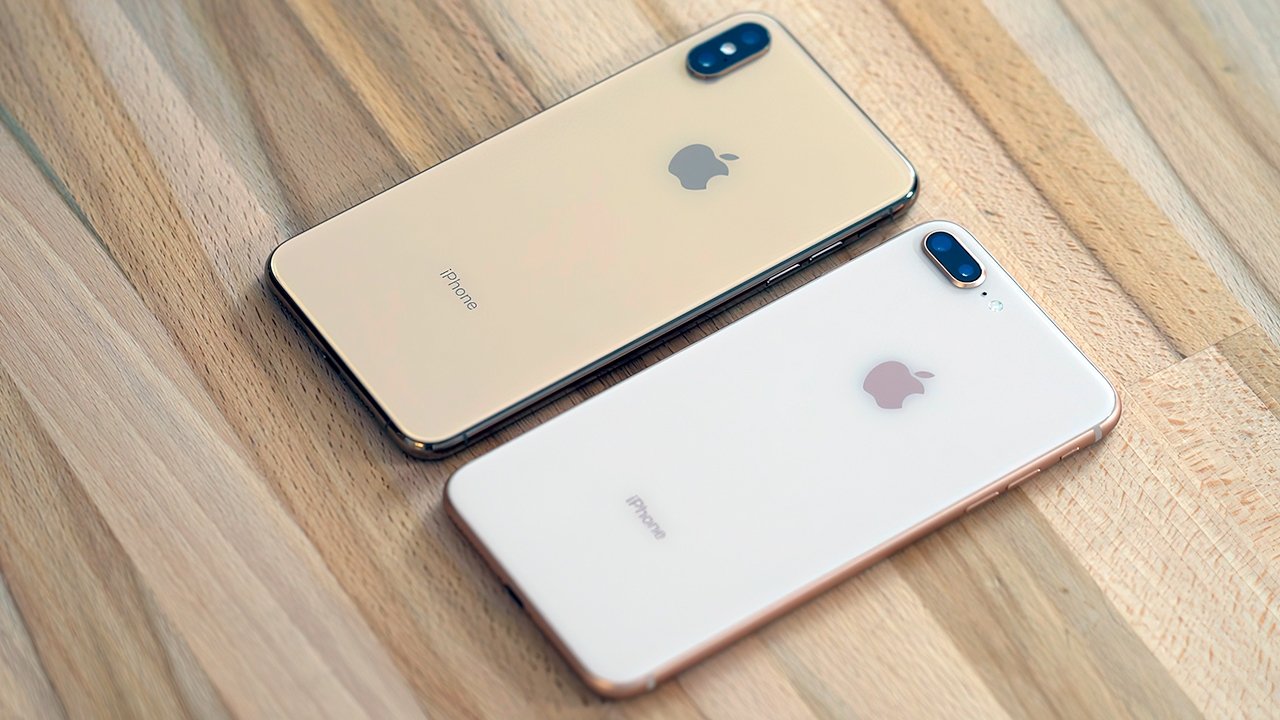 When directly compared to the iPhone X, the handset is a modest upgrade with welcome and significant improvements to the camera, helped by a new camera system and advanced processing unlocked by the A12 chip. It's definitely an improvement, but probably not worth dropping $1,000 a year later.
"Things get a little bit more complicated, however, if you're using the iPhone Upgrade Program, where you pay for the handset and Apple Care in monthly installments. You can trade in your phone and upgrade now, and continue to pay the same amount, as though you are leasing a car. If you wait another year, you'll still be paying the same amount, and if you buy the 2019 model... you'll still be paying the same amount.
"If you do decide to take the leap up to a more premium handset and go for the iPhone XS, you most certainly will not be disappointed. And if you're not the type to upgrade every year, the handset will undoubtedly serve you well for years to come, with its groundbreaking design and formidable hardware built for the future.
"Last year with the iPhone X, Apple made a giant leap forward and completely shook up its iPhone lineup. This year, the rest of the lineup is taking cues from the groundwork laid by the iPhone X. The new model isn't another giant leap — it's continuing down the path forged by Apple's brilliant rethinking of the entire iPhone platform, with a significantly improved camera thrown into the mix for good measure.
"Viewed as a modest update continuing along a trailblazing path, the iPhone XS is another big win for Apple."
iPhone XS Pricing
Apple no longer sells the iPhone XS. Some retailers still have stock, but it's now a two-generation-old flagship. The iPhone 12 series offers significant improvements across the board, so the 2018 model will only appeal to shoppers today at a highly discounted price.
When it was still on sale, the iPhone XS started at $999 for 64GB of storage.