» » »
MagSafe vs. Qi2 — Everything you need to know before the iPhone 15 launch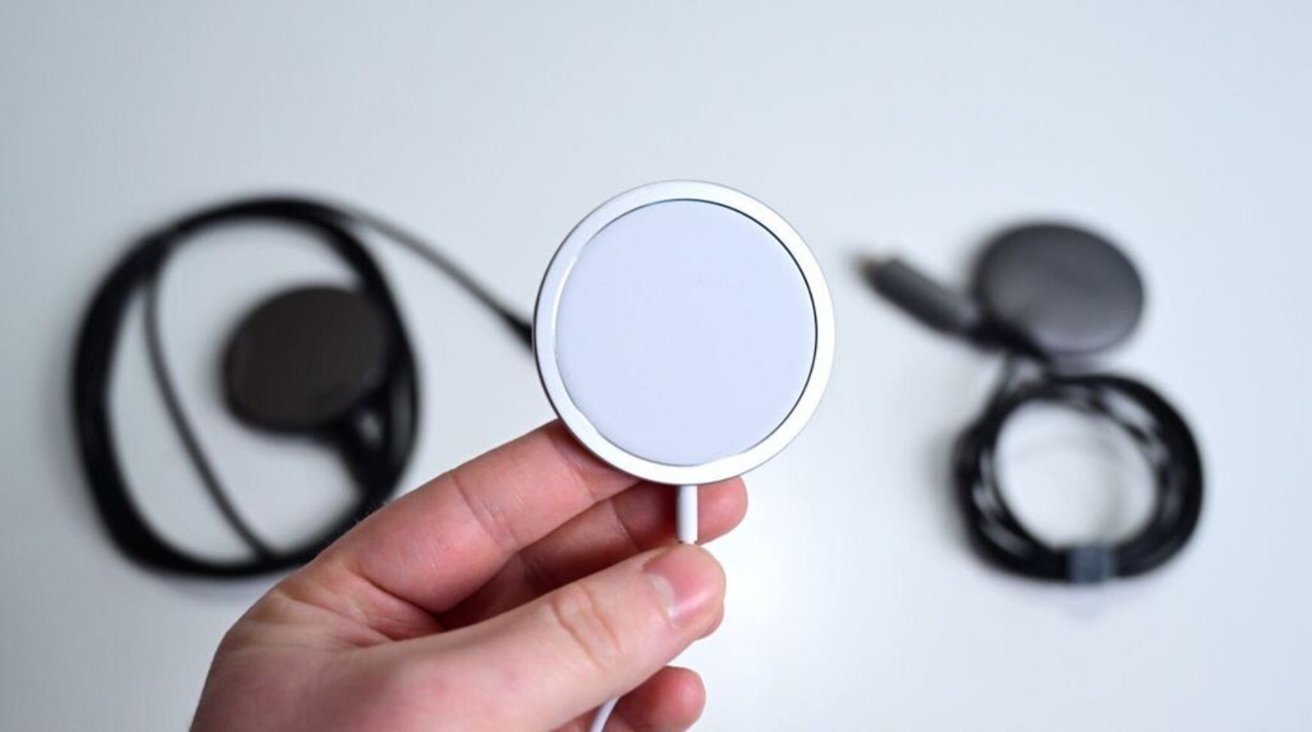 Apple MagSafe has some new competition in the market with the gradual rollout of Qi2. Here's how the two standards compare and what you need to know before the iPhone 15 launch.
Qi2 debuted at CES 2023, pledging to bring safer and faster wireless charging to all devices later this year. Unlike many deadlines in the tech space, the Wireless Power Consortium is delivering on that promise.
We saw our first look at Qi2 devices at IFA in Berlin from the likes of Belkin, Anker, and Mophie. As consumer interest has risen, questions about the differences between MagSafe and Qi2 have also risen.
Let's try and answer some of them.
Qi vs MagSafe
MagSafe first launched with the iPhone 12 as an Apple-specific competitor to Qi. It was based on Qi but improved upon it by encircling the charging coil with magnets.
The magnets allowed various accessories to connect to your iPhone, such as wallets, stands, and battery packs but also helped with alignment. With a Qi charger, if your phone is the slightest bit off-center, performance will be degreded.
MagSafe is also more efficient than Qi, with less power lost during the transfer process. This is mostly because of the precision alignment forced by the magnets.
The most crucial aspect is that MagSafe has a peak charging speed of 15W whereas Apple limits Qi to only 7.5W.
Compared head-on, MagSafe has a clear advantage over Qi.
Qi2 vs MagSafe
Where it gets sticky is with Qi2. The second generation of the standard is much more in line with MagSafe.
That's due, in part, to the fact Apple contributed its MagSafe technology to the WPC as the basis for Qi2. Qi2, like MagSafe, charges at 15W and has a ring of magnets.
Unlike MagSafe, Qi2 will be universal and brings MagSafe-like technologies to Android devices.
Which devices support Qi2 and MagSafe
Support for Qi2 and MagSafe is confusing due to a certain degree of backward compatibility.
That said, any MagSafe-enabled iPhone will work with Qi2 but at a slower 7.5W charging speeds rather than the max 15W.
The rumor mill says the iPhone 15 will get Qi2 support, which makes sense with Apple contributing so greatly to Qi2's development.
Which should you buy — Qi2 or MagSafe?
If you don't have a Qi2 device, you're better off with a MagSafe charger. You'll get faster speeds in the end.
The exception to that rule is if you plan on buying an iPhone 15 or other device that does adopt Qi2. Then it's up in the air on whether you choose Qi2 or MagSafe.
Here's how we think it will eventually shake out. MagSafe and Qi2 will continue to coexist in the market with MagSafe being the premium tier.
We wouldn't be surprised to see most MagSafe chargers using premium materials like leather and metal and Qi2 devices using more plastic.
MagSafe devices get approved and tested by Apple with a licensing fee to go with. Qi2 will be inherently cheaper to develop with Apple's associated costs.
There is also the possibility Apple will enhance MagSafe down the line, possibly adding faster charging or data support.
Until then, users will be free to choose the charger of their choice, with equal speed and magnetic capabilities. Assuming Qi2 does arrive on iPhone this fall.