Apple changes multitasking bar, MobileMe login in iOS 4.2 GM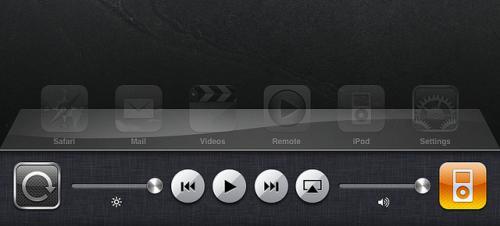 Subtle changes to iOS 4.2 in the Golden Master released to developers Monday include the addition of volume controls and an AirPlay button to the multitasking bar and an option to access MobileMe with an Apple ID. Meanwhile, developers can now submit their iOS 4.2 apps to Apple for review.
Apple seeded the Golden Master version of its iOS 4.2 software to developers Monday, bringing the update one step closer to public release. iOS 4.2, which Chief Executive Steve Jobs demoed in September, contains several new features, including AirPlay wireless media streaming and AirPrint wireless printing. At that time, Jobs announced that iOS 4.2 would be released in November; Apple appears to be on schedule, as the Golden Master release is usually the final version before release.
The time between a Golden Master release and public release for versions of iOS 4 has ranged from 1-2 weeks. The GM candidate of iOS 4.0 was seeded on June 7 with the public release coming two weeks later on June 21, while the GM of iOS 4.1 was released to developers a week before the Sept. 8 release date.
According to MacRumors, the multi-tasking bar in iOS 4.2 now includes a volume slider and the expected AirPlay button, in addition to the pre-existing orientation lock button, playback controls, brightness slider, and iPod icon.
Screenshot by Dean Ostetto
Another change came in the switch from a MobileMe login to an Apple ID login for the MobileMe account setup settings in iOS 4.2. Given that MobileMe doesn't currently accept Apple ID logins, the change prompted speculation that Apple could allow iOS users access to some of MobileMe's features, although the change might only indicate that Apple is trying to link Apple IDs with MobileMe accounts.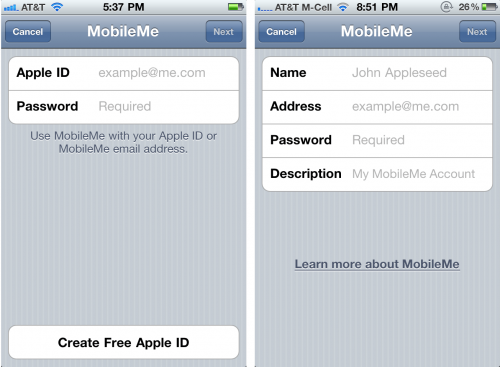 In preparation for the release of iOS 4.2, Apple posted a message to its official developer site Monday, notifying developers that they can now "build, test, and compile [their] apps using the iOS SDK 4.2 GM seed, then submit them for review so they can be ready when iOS 4.2 is available to iPad, iPhone, and iPod touch users."
Previously, developers could only submit apps for the current version of iOS. The release of iOS 4.2 is particularly noteworthy, as it will be the first time that the iPhone, iPod touch, and iPad will concurrently run the same version of iOS and marks the iPad's transition to iOS 4.