Apple confirms March 2 media event to introduce iPad 2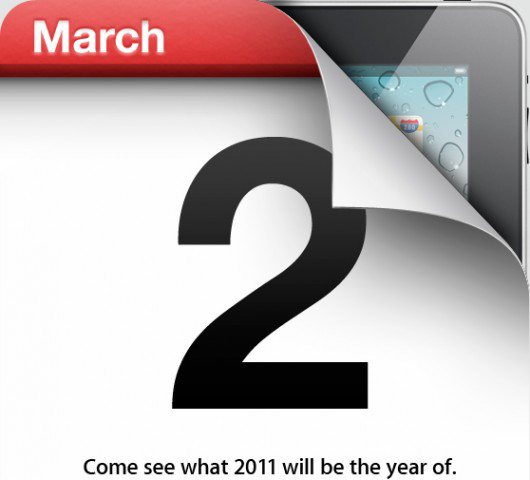 Apple on Wednesday sent out official invitations for a media event next week on March 2 in San Francisco, presumably to show off its second-generation iPad.
According to The Loop, Apple sent out invitations to the media on Wednesday. The event will be held as usual at the Yerba Buena Center for the Arts in San Francisco.
An image sent with the invitation shows an iOS calendar icon with the date March 2. The calendar is peeling away to show an iPad screen in the background, confirming that the event will indeed be about the iPad.
The announcement confirms a rumor from earlier this week that Apple would host a media event next Wednesday. Apple is expected to show off a new iPad with faster hardware and a FaceTime camera.
Earlier Wednesday, AppleInsider was informed by analyst Ming-Chi Kuo of Concord Securities that overseas supply chain sources expect Apple partner Foxconn to build between 4.5 million and 5 million iPad 2 units in the first quarter of 2011. That would be followed by another 3 million to 4 million units in April.
The analyst has also said that the iPad 2 will feature an upgraded display that will be feature improved anti-reflection capabilities, though not a higher pixel density. The new device is expected to be thinner and lighter with more RAM, a faster CPU, and improved graphics processing capabilities.
More than 60 percent of the first wave of iPad 2 shipments are expected to be 3G-capable models. Apple is expected to build 3G models with both GSM and CDMA cellular radios — and perhaps even a "world mode" device that would support both technologies in one.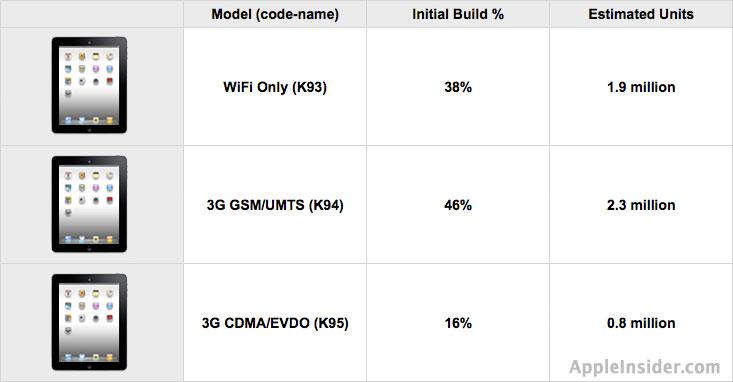 Some third-party cases for the iPad 2 have also shown an extra port on the side of the device. Initial speculation suggested it could be for a Mini DisplayPort adapter, but given evidence that Apple is poised to announce a new high-speed data port called "Thunderbolt" in the shape of a Mini DisplayPort slot, it's possible the space could also be used for data connections as well as video output.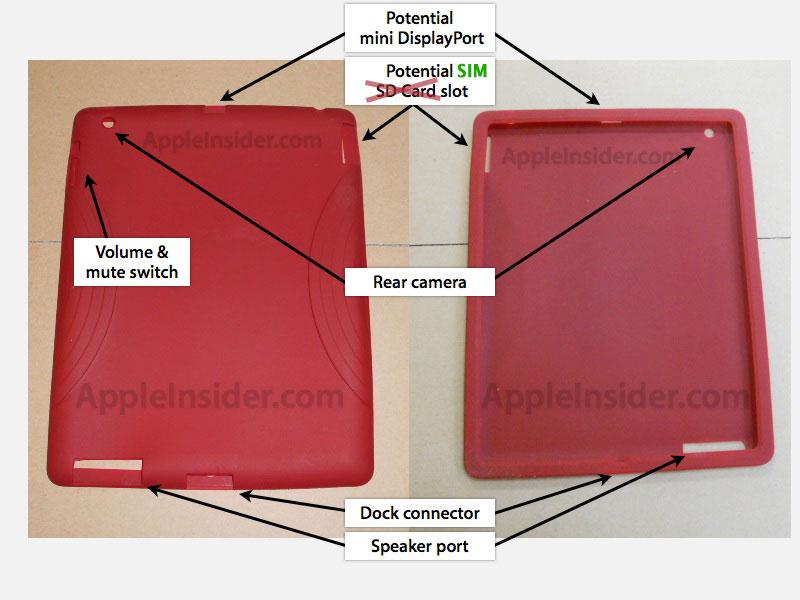 Apple has waited longer into the year in 2011 to announce its next iPad. The first-generation device was revealed in late January of 2010, though the Wi-Fi-only model didn't ship in the U.S. until April.
First-year iPad sales blew away even Apple's own expectations, topping 15 million by the end of calendar 2010. Apple executives said they were surprised at how quickly the iPad moved past the "early adopter" phase and became a mainstream hit.
Even before the iPad 2 is officially announced, the rumor mill has already started for the iPad 3. Some reports have claimed that Apple will offer a new, high-end device differentiated from the second-generation iPad as soon as this September. Such a move would allow Apple to offer a refreshed product line alongside its introduction of new iPods before the holiday buying season.