Walmart offering Apple's 16GB iPhone 4 for $147 through June 30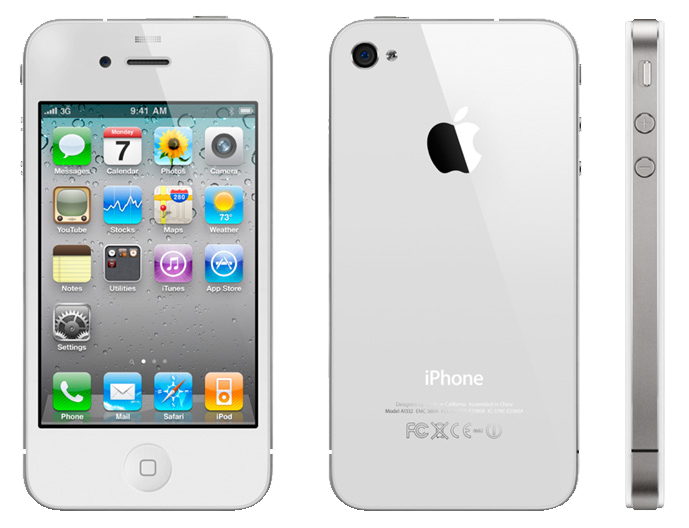 Though a new iPhone is not expected to be announced this week, through the rest of June Walmart is offering the 16GB iPhone 4 for $147, or more than $50 off the usual $199 price, with a two-year contract.
The price reduction, which began on Monday, applies to both the AT&T and Verizon versions of the iPhone 4. The $147 on-contract price is also available for both the black and white models.
As usual, customers must buy a new two-year wireless and data agreement or qualified upgrade to obtain the subsidized pricing.
The deal was announced just hours before Apple's annual Worldwide Developers Conference keynote, a media event at which Apple usually unveils the next-generation iPhone. But numerous reports have indicated that Apple will not unveil a new iPhone at this year's event, with the fifth-generation handset due to arrive later this year.
The length of the Walmart sale, which goes through June 30, could be seen as even further evidence that Apple has no plans to announce a new iPhone at the WWDC keynote. Typically a new iPhone model is available for purchase in the U.S. within a few weeks of its announcement, and the previous-generation model becomes available at a lower price point.
Discounts beyond the standard pricing for the iPhone are rare, but not unheard of. Late last year, Radio Shack cut iPhone prices by $50 in a sale that left stores nationwide sold out.
Walmart, the largest retail chain the U.S., first began selling the iPhone 3G in some stores in 2008. It has been a close partner of Apple ever since, selling the iPhone 4 at launch last June, and gaining the iPad late last year.