Non-iPad tablet makers expected to slash prices to move inventory overstock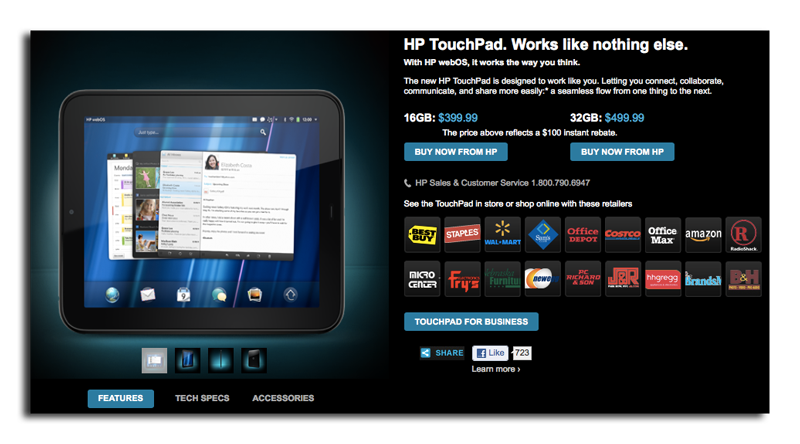 Faced with growing inventory due to sluggish sales, the makers of tablets competing with Apple's iPad are said to continue to cut prices in order to reduce losses, potentially sparking an industry-wide price war, according to a new report.
DigiTimes reported on Tuesday that non-Apple tablet manufacturers are having "weaker sales than their order volumes" after seeing shrinking retail demand. As such, the publication's sources claimed that companies will cuts prices by the end of September "to digest inventory and minimize losses" and are expected to trigger a price war within the tablet industry.
According to the report, most iPad competitors have seen "weaker-than-expected performance." Asustek, which is said to have had better performance than some of its rivals, took shipments of 700,000 tablets from May to July but actual sales reached 500,000 units.
Samsung and Motorola have also both reportedly seen sluggish demand for their tablet offerings. Meanwhile, Acer is said to be reducing orders in order to cope with slack demand.
Despite the fact that Motorola, HP, Asustek and Acer have all recently reduced their tablet prices, with the cheapest tablet currently selling for $370, sources believe there will be "at least two waves of price cuts from the end of September to the year-end holiday," reportedly bringing the average price level to $350 and possibly as low at $300 in the future. By comparison, Apple sells its entry-level Wi-Fi iPad 2 for $499.
HP slashed the price of its TouchPad tablet by $100, just one month after its release. The company had originally offered the deal as a weekend special, but decided to keep the discount after seeing increased interest and sales.
Tuesday's report also claimed that Research in Motion, which makes the BlackBerry PlayBook, and HTC are already "placing their hopes" in 2012. Last week, Sprint canceled plans to introduce a 4G PlayBook after the device failed to gain traction in the market. HTC CEO Peter Chou said last month that his company is "carefully assessing the tablet market" and plans to become more competitive next year.
Analysts have cautioned that Apple's tablet rivals will face struggles in competing with the iPad on price. Deutsche Bank analyst Chris Whitmore expressed concerns this spring that "non-iPad tablets will underwhelm" and will face negative margin implications if they undercut the iPad on price.
Recent teardown analyses from IHS iSuppli show that tablet makers had a difficult time cutting costs and achieving the same level of "design efficiency" as the iPad.
Apple CEO Steve Jobs said as much last year: "Our potential competitors [in tablets] are having a tough time coming close to iPad's pricing. iPad incorporates everything we've learned about building high value products…The proof will be in the pricing of our competitors' products, which will offer less for more."