Samsung pulls Galaxy Tab 7.7 from German trade show after injunction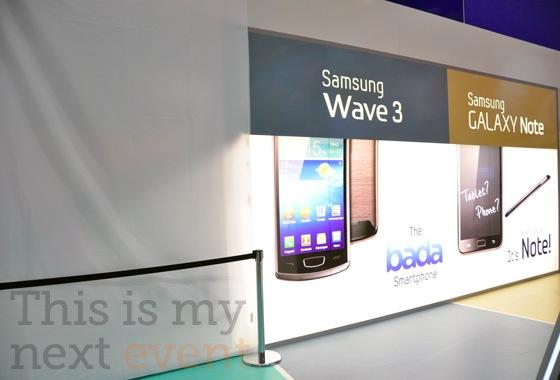 AppleInsider is supported by its audience and may earn commission as an Amazon Associate and affiliate partner on qualifying purchases. These affiliate partnerships do not influence our editorial content.
A new injunction from a German court has prompted Samsung to cease promoting its newly-unveiled Galaxy Tab 7.7 tablet at the IFA consumer electronics show, providing another victory for Apple in its fierce legal battle against the company.
The South Korean electronics giant took the wraps off the Android-based 7.7-inch tablet at the trade show in Berlin on Friday, but all of the promotional materials for the device were quickly pulled after a Düsseldorf court filed a second injunction against the company.
Though it was initially unclear whether Samsung had pulled the tablet of its own accord or in response to a new injunction, a spokesman for the company eventually confirmed the court-ordered ban, as reported by Bloomberg.
"Samsung respects the court's decision," Chung said in a statement, noting that the electronics giant believes the ruling "severely limits consumer choice in Germany."
This is my next reports that Samsung has made use of sheets to cover up Galaxy Tab 7.7 posters in its booth on the IFA show floor. The publication also posted before and after pictures (below) of the booth. Samsung has turned its focus to promoting its Galaxy Note and Bada-based Wave 3 smartphones.
Patent expert Florian Mueller of FOSS Patents notes that Samsung has said it does not plan to sell the Galaxy Tab 7.7 in the U.S, speculating that the reason is "most likely also attributable to Apple's legal pressure."
The regional court of Düsseldorf banned the Galaxy Tab 10.1 throughout the European Union last month, though it later modified the injunction to apply to just Germany over concerns that it lacked the authority to impose an EU-wide ban. The court is due to issue a post-hearing decision on the tablet injunction on Sept. 9, 2011.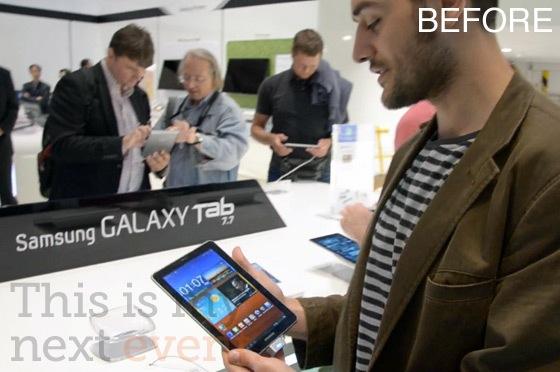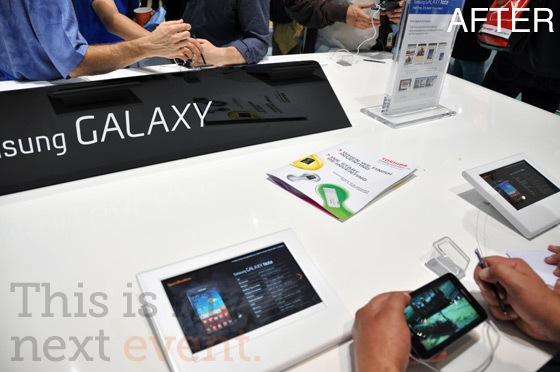 Meanwhile, a Netherlands judge blocked sales of Samsung's Galaxy smartphones in Europe in late August. Samsung has also held off on releasing the Galaxy Tab 10.1 in Australia after Apple won initial court victories against it. The company delay the device's launch until at least Sept. 30 while awaiting a formal hearing later this month.
Apple and Samsung are locked in a quickly escalating legal disagreement. The iPad maker alleges that Samsung has repeatedly and blatantly copied its smartphone and tablet designs. Apple has also accused the South Korean company of subverting the standardization process to obtain "ill-gotten monopoly power" with its patents.
For its part, Samsung claims it is simply competing in the marketplace. The company is also asserting its own counter-claims against Apple in a U.S. court.