Latest Samsung lawsuit targets Apple's iPhone, iPad in France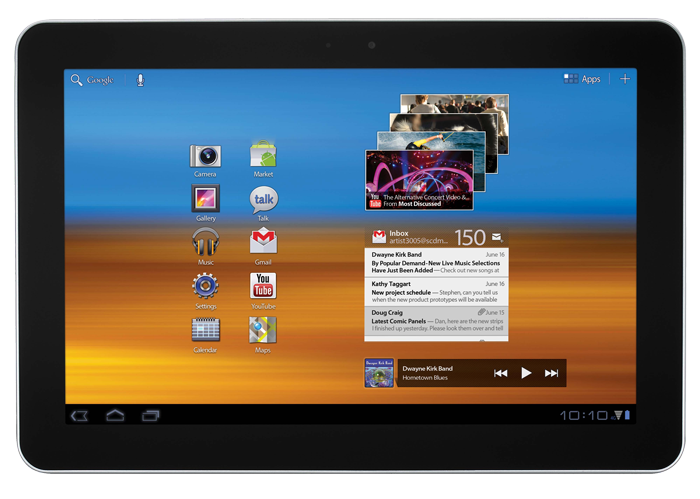 Samsung this week announced yet another lawsuit against Apple, this time filed in France, accusing Apple of infringing three mobile phone patents with the iPhone and iPad.
The lawsuit was made known after it was announced by Samsung on Monday, but it was originally filed in a court in Paris in July. The first hearing is expected to occur in December, according to Agence France-Presse.
"The complaint focuses on three technology patents, and not on the design of the tablets," a Samsung spokeswoman reportedly said. That's different from Apple's own lawsuit in Germany, in which the iPad maker won a permanent ban against the Samsung Galaxy Tab 10.1 in Germany last week.
The complaint is said to be related to three Smasung patents covering UMTS, or third-generation high-speed data transfer on cell networks. It targets the iPhone 3G, iPhone 3GS and iPhone 4, as well as the first- and second-generation iPad models with 3G radios.
Unlike Germany and Australia, where Samsung's Galaxy Tab 10.1 has been barred from sale, the touchscreen tablet is currently available in France. Samsung said the device has sold well since it launched there in mid-August.
Samsung's lawsuit is yet another in a growing list of disputes between it and Apple. Just last week, another hearing was held in Japan, where Apple has asked the government to bar sales of Samsung's Galaxy S, Galaxy S II and Galaxy Tab 7.
In late August, a Netherlands judge blocked sales of Samsung's Galaxy smartphones in Europe, while the company has also been forced to delay the launch of its Galaxy Tab 10.1 in Australia after a court there barred its sale.
Apple fired first in the legal battle, accusing Samsung of copying the look and feel of its highly successful iPad and iPhone devices with its first suit filed in April. Samsung quickly shot back, accusing Apple of violating several patents it owns related to power consumption and 3G data transmission with mobile devices.