PC makers want cheaper Intel chips to compete with Apple's Air pricing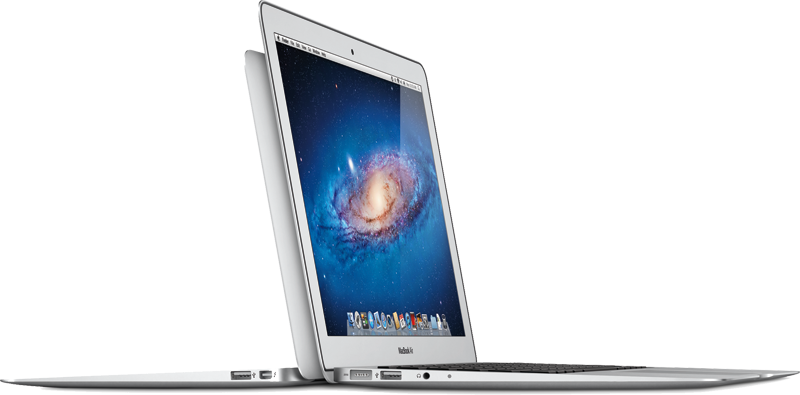 AppleInsider is supported by its audience and may earn commission as an Amazon Associate and affiliate partner on qualifying purchases. These affiliate partnerships do not influence our editorial content.
Struggling to compete with the pricing of Apple's MacBook Air lineup, "Ultrabook" PC makers have again asked Intel to reduce the price of its mobile CPUs.
Executives from both Acer Taiwan and Compal Electronics have turned to Intel and asked the chipmaker to aid them in achieving pricing below $1,000, according to DigiTimes. Intel has partnered with PC makers to push a new specification, dubbed "Ultrabook," designed to compete with Apple's popular thin-and-light MacBook Air.
Scott Lin, president of Acer Taiwan, reportedly said that his company is likely to adopt a lower-end processor or reduce component specifications to meet the sub-$1,000 price goal. He said Intel refuses to provide vendors like Acer with a subsidy on CPU prices.
Intel allegedly hopes to have 40 percent of consumer notebooks be super-light Ultrabooks in the future. But Ray Chen, president of Compal Electronics, said he thinks it's unlikely Intel will achieve that goal with current pricing.
"He added that if Ultrabooks suffer from weak sales, while Apple continues to enjoy strong profit, the Wintel alliance will need to do something or else all the related IT player may be gone together," the report said.
Price issues have been a recurring theme in the Ultrabook saga, as PC makers have failed to match the pricing on Apple's MacBook Air lineup. A month ago, Intel was said to have denied a request from PC makers for a steep 50 percent discount on CPUs for the Ultrabook specification.
In addition to struggling with pricing, Ultrabook makers have also had to contend with Apple's dominance in the overseas supply chain. In August it was said that Ultrabook makers were out-muscled by Apple for acquiring unibody metal chassis for ultraportable notebooks.
Apple's MacBook Air lineup starts at $999 with the low-end 11.6-inch model, and Intel hopes to compete with Apple on pricing. But some of the first Ultrabook models announced were priced well above the $1,000 threshold, such as Asustek's 13.3-inch UX31 at $1,600.
Intel's Ultrabook design calls for systems to retail for less than four figures and sport form factors that are no more than 20 millimeters thick, with "tablet-like features" in a "thin, light and elegant design." The new MacBook Air design first released in late 2010 has proven to be so popular that it even prompted Apple to discontinue its white entry-level MacBook, which also sold for $999.