7" panel orders reportedly overtake 9.7" shipments as iPad 2 production draws down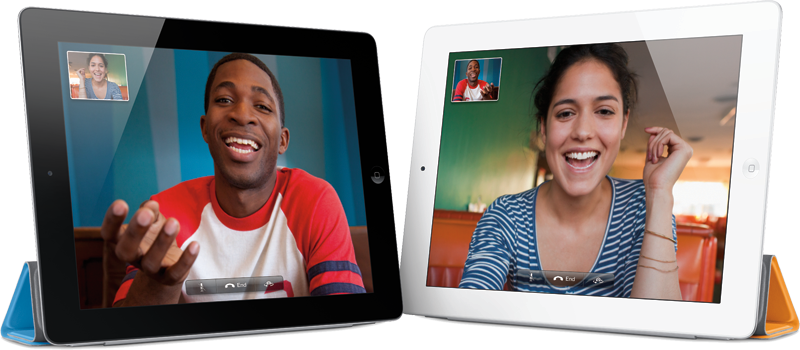 AppleInsider may earn an affiliate commission on purchases made through links on our site.
Growing interest in 7-inch tablets from Amazon and Barnes & Noble has led to a spike in panel shipments even as Apple is believed to be drawing down production of the iPad 2 in preparation for its next-generation tablet, resulting in reports that 7-inch orders have briefly surpassed those of 9.7-inch panels.
Taiwan's DigiTimes claimed on Thursday that "sources from panel players" indicated a strong boost in purchases of 7-inch panels in November, enough to push the supply volume past that of 9.7-inch panels bound for the iPad and other similarly-sized tablets. Shipments of the component reportedly grew 17 percent in one month as Amazon readied its Kindle Fire tablet and Barnes & Noble ramped up production of its Nook Tablet.
"As for 9.7-inch panel, due to Apple reportedly being ready to launch the next-generation iPad in the first half of 2012, the company's purchasing of the panel for the existing model dropped in November, but may start pick up again as the company will need to prepare panels for the new models," the report read.
Apple is believed to be in the middle of a transition away from iPad 2 production as it prepares for the third-generation iPad. The next-generation tablet is expected to arrive early next year, with one analyst claiming it could arrive as early as next February. For its part, DigiTimes has claimed that Apple's next iPad will arrive in March or April 2012.
Early sales of the Kindle Fire appear to suggest that the iPad has met its first mainstream competitor in the tablet market. Amazon revealed last week that it had sold "millions of units" of the Fire without providing further details. The device has been the online retailer's best-selling product for weeks.
A number of analysts have reined in their iPad estimates for the fourth quarter due to better-than-expected momentum from the Kindle Fire. Wall Street consensus for the holiday quarter stands at 13 million iPads.
Research firm IDC believes the Kindle Fire and the Nook Tablet will lead Android's tablet charge this quarter, driving an expected 8 percent leap in market share for the platform. Meanwhile, the iPad is expected to fall from 61.5 percent market share to 59 percent, according to the firm.
As the iPad has faced increasing pressure from more diminutive tablet form factors, rumors have cropped up claiming that Apple will cave in and release its own 7-inch iPad in order to stave off the competition. Such reports, however, have been dismissed by some as being pure speculation, considering the company already looked into the 7-inch form factor before deciding it was too small.
Other reports have suggested that Apple may expand its iPad lineup next year, adding lower and higher price point versions. One analyst recently claimed that the company could release a Retina Display iPad as a true third generation alongside a cheaper "iPad 2S" with upgraded internals but the same resolution as its predecessor.