LG supplying Apple with iPad Retina displays along with Samsung - report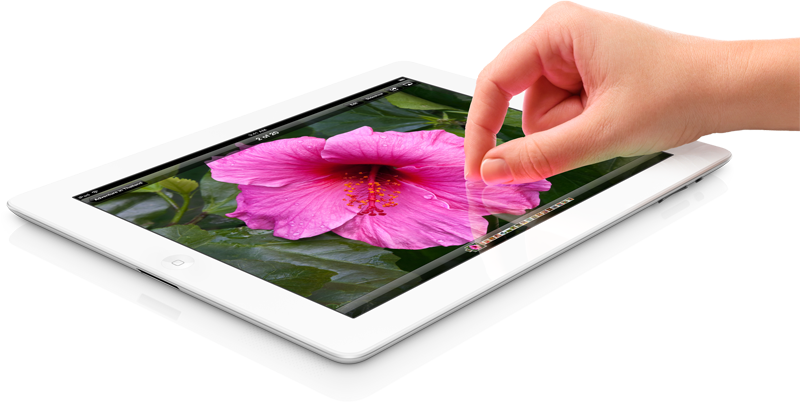 Samsung isn't the only company supplying Retina displays for Apple's new iPad, with LG also manufacturing the high-resolution panels, according to a new report.
Citing a source close to the matter, Reuters reported on Wednesday that both LG Display Co. and Samsung Electronics Co. Ltd. are supplying Retina display panels to Apple for the third-generation iPad set to debut on Friday. The story specifically disputed an earlier report which cited an iSuppli analyst who claimed that Samsung was the sole supplier of Retina displays for the new iPad.
Wednesday's report made no mention of Sharp, a company that was also linked with Apple in rumors prior to the official unveiling of the new iPad. Sharp was previously said to be pushing for the third-generation iPad to feature its IGZO display technology, but reports suggested those panels were not up to Apple's standards.
The high-definition Retina display, which packs more pixels than a 1080p HDTV, is the defining feature of Apple's new iPad, with a density of 264 pixels-per-inch. According to NPD DisplaySearch, the new iPad's screen has been difficult for display makers to manufacture, which would explain why Apple is believed to only have two suppliers lined up in Samsung and LG.
The display relies on a production process known as "a-Si TFT," which is said to test the upper limits of display technology. DisplaySearch's Richard Shim said that the 264 pixels-per-inch crammed into the iPad's 9.7-inch display is believed to be the upper limit of pixel density for an a-Si TFT screen.
With double the pixel density, the new iPad also features twice the number of LEDs for backlighting. The new iPad screens are believed to include at least 72 LEDs, leading to more power consumption and necessitating the larger battery found in the new iPad.
The iPad Retina display also features Super High Aperture pixel designs, which allows manufacturers Samsung and LG to pack more pixels into the screen without causing common issues like cross-talk that degrade picture quality.