Hong Kong Apple Store avoids scalper antics with lottery system for new iPad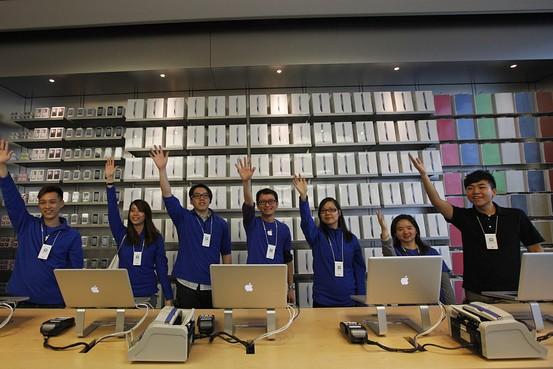 For the release of the new iPad on Friday, Apple's flagship retail store in Hong Kong avoided the massive crowds that plagued its iPhone 4S launch last year by instituting a reservation system.
The Wall Street Journal reports that the new iPad launch in Hong Kong was remarkably subdued compared to the thousands-long line that gathered for the iPhone 4S last November.
Apple kept lines to a minimum at its store by requiring customers to register online with their local ID cards to buy the device. Lucky customers were then assigned times to come pick up the new iPad. According to there report, the reservation system was down on Friday because of "heavy traffic volume."
A number of queuers opted to wait outside the Hong Kong Apple Store in hopes of getting an iPad, but they were unsuccessful in their efforts. A security guard told the publication they were "disappointed, but not that really."
"They weren't all Apple fans. Some of them were just lining up to make money, such as the elderly, because they wanted to resell them," he added.

Credit: Reuters/Tyrone Siu
One likely reason the company put checks in place ahead of the iPad launch is that this is the first time the device is being released in Asia on the same day as the U.S. launch. In years past, some line-waiters for Apple's devices in the U.S. admitted to working for resellers in Hong Kong and mainland China.
A series of clashes and incidents with scalpers and professional line-waiters that have marred recent product launches has put Apple on edge in Greater China. Shortly after the launch of the iPad 2 and the white iPhone 4 in China last year, a scuffle arose outside an Apple Store in Beijing that resulted in a broken glass door and several injuries. The release of the iPhone 4S in China was also disrupted in January after fighting broke out between customers waiting overnight for the Apple Store to open.
Apple has yet to reveal when the third-generation iPad will be released in the Chinese mainland.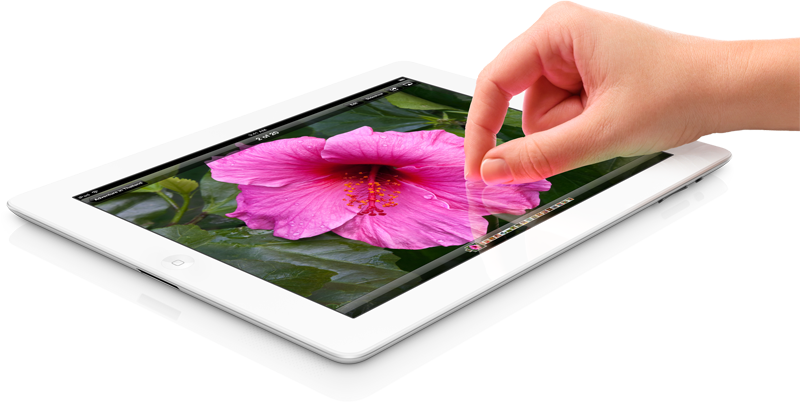 Thus far, Apple has experienced intense demand for the new iPad and could potentially face similar supply issues to last year's iPad 2 launch. Weeks after the iPad 2 was released last March, the device remained difficult to find at Apple Stores and resellers.
The Cupertino, Calif., company said last week that customer response to the device has been "off the charts" and initial preorder stock had sold out. Currently, new orders of the third-generation iPad are estimated to take between two to three weeks to ship.