First wave of Windows 8 tablets rumored to arrive in October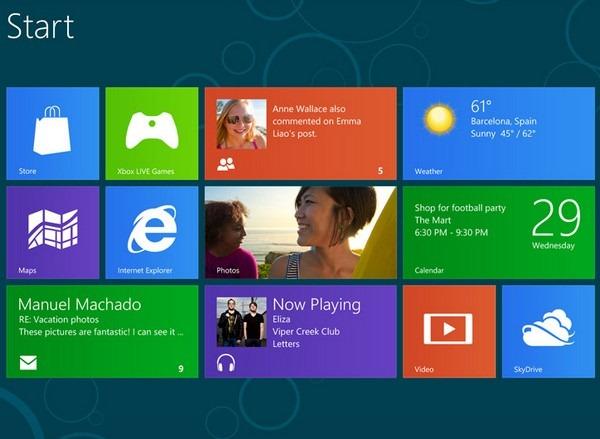 AppleInsider may earn an affiliate commission on purchases made through links on our site.
On the heels of a report that Microsoft is aiming to release Windows 8 in September or October, a new rumor claims first-tier tablet vendors will launch their first Windows 8 devices in October.
Taiwan-based supply chain makers have indicated to DigiTimes that Hewlett-Packard, Dell, Lenovo, Acer and Asustek Computer are prepping x86-based tablets for an October release.
Meanwhile, sources said Samsung, Sony, Toshiba, Lenovo, Acer and Asustek are planning ARM-based tablets for early 2013. Tipsters did hint that Nokia may be aiming to be the first to launch a Windows 8 ARM tablet with a possible November 2012 release.
"x86 platforms have the advantage of a complete supply chain, whereas ARM appeals by lower costs," the report noted sources as saying.
Earlier on Tuesday, Bloomberg reported that, according to sources with inside knowledge of the company's plans, Microsoft is aiming to finish work on Windows 8 this summer and launch the operating system around October before the start of the holiday season.
Windows 8 Consumer Preview. | Source: Microsoft
Gartner analyst Michael Gartenberg told the publication that shipping before the holidays is critical for Microsoft.
"If they miss the September-October time frame, they're going to be stuck without being able to ship anything in 2012," he said. "The last thing Microsoft wants to have is a situation where there are no compelling Windows tablets at a time when the new iPad looks like it's going to be a good seller for the holidays."
Microsoft's addition of an ARM-compatible version of Windows is a bold move for the company. Intel and Microsoft maintained a symbiotic relationship for years with desktop PCs, but Intel has been largely left out of the rise of mobile computing for devices such as smartphones and tablets. One recent study has suggested that Apple will soon overtake Intel as the largest mobile processor maker as its ARM-based chips power numerous devices in its product lineup.
The Redmond, Wash., Windows maker first announced in January 2011 that it would port Windows to the ARM architecture. But, new ARM-based Windows 8 tablets will require new software when they arrive, as Microsoft has said that they won't run existing Windows apps.
In addition to rumors of upcoming Windows tablet releases, DigiTimes repeated on Tuesday a rumor from insiders that Apple could release another iPad in October to compete with Windows 8 tablets in the fourth quarter. It should be noted, however, that speculation of the release of a fourth-generation iPad this fall has been dismissed by more accurate sources as being "completely made-up nonsense."