RIM chief forecasts grim Q1 performance after shares halted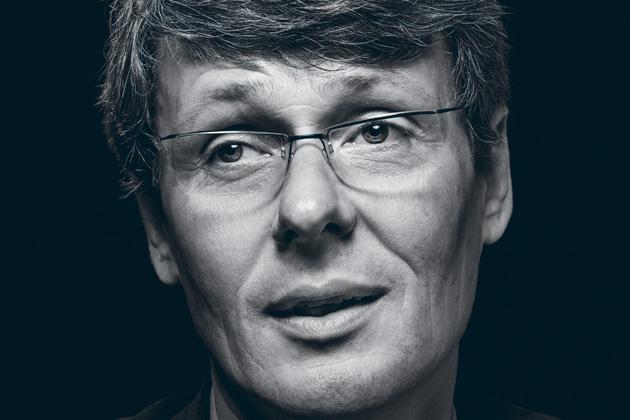 AppleInsider is supported by its audience and may earn commission as an Amazon Associate and affiliate partner on qualifying purchases. These affiliate partnerships do not influence our editorial content.
Trading of Research in Motion shares were halted briefly early Tuesday ahead of an announcement from CEO Thorsten Heins, who said to expect an operating loss for the company's first fiscal quarter of 2012.
When trading resumed after Heins' promised statement, RIMM shares saw a sharp 13 percent decline fueled by growing concern that the company's downward spiral would continue, but ended the day up 2.09 percent, reports Barron's.
The news comes on the heels of recent reports that the value of RIM's unsold inventory grew to some $1 billion last quarter, up from $618 million a year ago and double what it was in 2008. The total doesn't include unsold smartphones and tablets held by resellers around the world and it is expected that the company will be forced to write down the huge stockpile of devices.
In his statement on Tuesday, Heins said that "RIM is going through a significant transformation as we move towards the BlackBerry 10 launch, and our financial performance will continue to be challenging for the next few quarters." He cites growing competition in the smartphone sector as driving the poor results, but remains optimistic about the company's direction and says it will continue to be "aggressive" in both enterprise and consumer markets.
The CEO expects first quarter performance to yield an increase to the $2.1 billion cash position it held at the end of the last fiscal year.

RIM CEO Thorsten Heins looks to BlackBerry 10 as sales atrophy. | Source: BusinessWeek
Also revealed in Heins' announcement was the company's retention of three financial advisors from J.P. Morgan Securities LLC and RBC Capital Markets to help "assist the Company and our Board of Directors in reviewing RIM's business and financial performance."
"These advisors have been tasked to help us with the strategic review we referenced on our year-end financial results conference call and to evaluate the relative merits and feasibility of various financial strategies, including opportunities to leverage the BlackBerry platform through partnerships, licensing opportunities and strategic business model alternatives," Heins said.
Heins points out that, despite the negative outlook for the upcoming quarters, there have been positive changes made in recent months:
Despite the current challenges, we have made significant progress on a number of fronts in the past few months:
Our annual BlackBerry World conference and BlackBerry 10 Jam took place earlier this month and both were tremendously successful. More than 5,000 developers, partners, carriers and enterprise customers from 115 different countries saw the first glimpses of our next-generation BlackBerry 10 platform and their response was encouraging.
Our developer partners have been enthusiastic with the BlackBerry 10 Dev Alpha prototype unit we distributed at BlackBerry World and many are well underway in developing applications to be ready for the launch of BlackBerry 10 in the latter part of calendar 2012.
The support and enthusiasm from our developer community is also reflected in our app growth, where we now feature more than 80,000 apps, which represents a 220% increase from one year ago, and more than 15,000 apps for PlayBook compared to less than 2,000 last year. We believe this bodes well for our ecosystem as we get set to launch BlackBerry 10.
We are making steady progress with the innovation of our next-generation BlackBerry 10 mobile computing platform, which is still on track to launch in the latter part of calendar 2012.
Our global subscriber base continued to grow this quarter to approximately 78 million, driven primarily by growth in international markets, which is partially offset by high churn in the United States, and our BBM user base has grown to approximately 59 million users globally.
Our strong brand internationally was recently enhanced with the successful launch of two new BlackBerry 7 phones in India and Latin America.
Also announced today was the hiring of two new executives, Chief Operating Officer Kristian Tear and Chief Marketing Officer Frank Boulben. Tear will take the position once held by current chief executive Heins, who replaced co-founders and longtime co-CEOs Mike Lazaridis and Jim Balsillie, while Boulben replaces Keith Pardy.
Heins reiterated a high level of confidence in the upcoming BlackBerry 10 ecosystem, mentioning the OS no less than nine times in the brief statement. RIM's next-generation platform has seen a number of delays and a recent prototype was described as being a mini PlayBook.
Most recently, reports pointed to a major upcoming job cut that could see the termination of up to 40 percent of RIM's workforce.
The Waterloo, Ontario-based company is scheduled to hold its first quarter fiscal 2013 conference call on June 28 with discussions ranging from today's issues to overall company performance. As of this writing, after-hours trading saw RIMM shares down 7.75 percent at $10.36.