Apple, WWDC logo affixed to outside of Moscone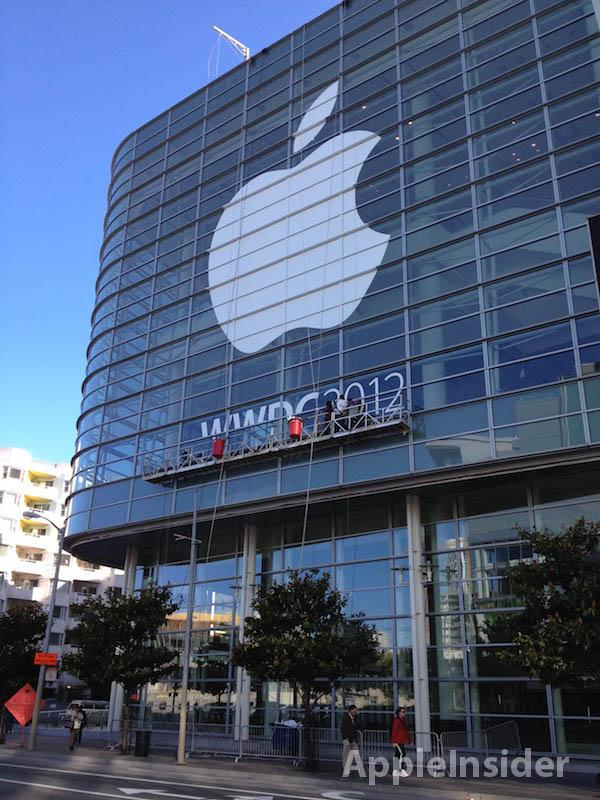 Workers were spotted affixing Apple's logo, along with the text "WWDC 2012," to the outside of the Moscone Center on Thursday, even as anticipation for the confab has reached a near fever pitch.
AppleInsider was on hand to witness the installation of the logo in San Francisco, Calif on Thursday evening. The Worldwide Developers Conference begins next Monday at 10 a.m. Pacific Time with a highly-anticipated keynote that will likely involve several big announcements.
The first banners for next week's event were spotted inside the center on Tuesday.
A series of leaks in the run-up to the conference have pointed to the announcement of new Mac models from Apple. AppleInsider published a list of purported part numbers earlier this week that may serve as evidence of the imminent arrival of as many as 14 new Mac models. Apple currently sells 20 different models across its MacBook Pro, Mac mini, iMac and Mac Pro lines.
According to one recent report, new Mac Pros, which are reportedly codenamed K5B, could sport 8-cort Intel's Xeon E5 CPUs, Thunderbolt and USB 3.0.
Apple is also expected to preview the next-generation of iOS at the conference and provide developers with further information on this summer's OS X Mountain Lion release. A large number of events blocked out as "TBA" on the WWDC conference schedule has led to speculation that Apple could announce new opportunities for developers, such as Siri APIs or third-party apps for its AppleTV set-top box.
Evercore Partners analyst Rob Cihra issued a note on Thursday described WWDC as an opportunity for Apple to highlight its strength in the ongoing "platform war" being waged across smartphones, tablets and PCs. Rather than view iOS and Mac OS X as separate platforms, the analyst calculated them together because of "deepening inter-OS and iCloud integration ahead of OS X Mountain Lion this summer." He expects the combined share of Apple's operating systems to reach 21 percent of the entire "platform market" this calendar year and an even bigger share when viewed in terms of revenue or profit.
Cihra, a five-star rated Apple analyst according to StarMine, said that Apple could potentially announce a "nearly across-the-board refresh" at WWDC, with the MacBook Pro expected to be the "headliner."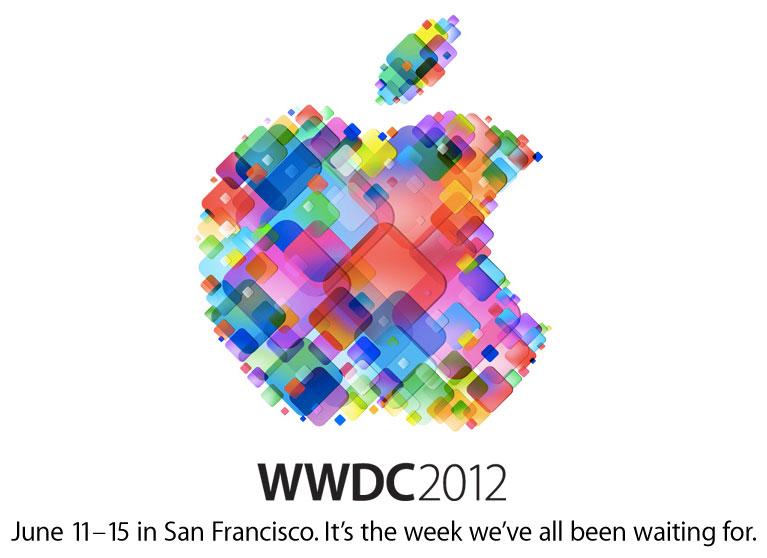 AppleInsider will provide live coverage of the WWDC keynote and the rest of the event. Visit the WWDC 2012 topics page for the most-recent developments.