RIM operating at a loss as fiscal 1Q 2013 earnings far worse than expected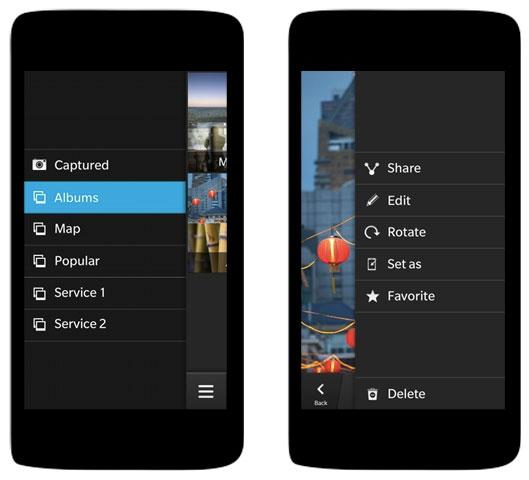 AppleInsider may earn an affiliate commission on purchases made through links on our site.
Canadian telecom Research in Motion took a substantial hit during its first fiscal quarter of 2013 with a non-GAAP loss of $0.37 per share on only $2.81 billion of revenue, numbers that are drastically lower than anticipated results from financial analysts and represent the first net loss for the company since 2004.
The BlackBerry maker warned in May that earnings for the first quarter of 2013 would be dismal after announcing massive layoff and technology setbacks, but the actual numbers posted on Thursday far exceed the three cents per share drop Street analysts expected reports The Wall Street Journal.
If a pre-tax charge of $335 million is added to the non-GAAP figures, the total loss per share suffered by the company comes out to a staggering $0.99, magnitudes lower than analysts' expectations of a one cent loss of per share (three cents non-GAAP) on revenue of $3.1 billion.
Chief Executive Officer Thorstein Heins said in a press release regarding the fiscals that the company is banking on organizational restructuring and the upcoming BlackBerry 10 OS to right the sinking ship, though at the same time admitted that BB10 is now pushed back to a 2013 launch. Adding to RIM's troubles was the confirmation that 5,000 jobs would be cut by the end of fiscal 2013 as part of a 40 percent workforce reduction planned to occur over the next year.
The company announced its Cost Optimization and Resource Efficiency (CORE) program in March with the focus of driving an additional $1 billion in revenue by the end of 2013 by streamlining operations and reducing workforce and overhead costs. RIM is expected to spend approximately $350 million by the end of fiscal 2013 on the program with most of those costs going toward global workforce buyouts.
Handset shipments also took a nose dive since last quarter as the company managed to move only 7.8 million devices, down from 11.1 million at the end of its last fiscal quarter of 2011 and 13.2 million a year ago. PlayBook shipments were even harder-hit, eking out about 260,000 units which is a little more than half the number shipped from the year-ago quarter. It was reported at the end of May that RIM was holding $1 billion worth of unsold handsets and tablets.
RIM's tablet sales are likely to fall precipitously given the litany of new entries into the market including Google's recently-announced Android 4.1 Jelly Bean-powered Nexus 7, Microsoft's self-branded Surface and a possible smaller iPad offering from Apple rumored to debut later this year.
When BB10 finally launches next year it too will face an uphill battle as the handset will miss the lucrative holiday season which will be dominated by Android handsets and an expected next-generation iPhone. Apple will also be launching iOS 6 in the coming months which will further widen the gap between the mobile operating system and any possible offering from RIM.
"RIM's development teams are relentlessly focussed on ensuring the quality and reliability of the platform and I will not compromise the product by delivering it before it is ready. I am confident that the first BlackBerry 10 smartphones will provide a ground-breaking next generation smartphone user experience," said Heins. "We are encouraged by the traction that the BlackBerry 10 platform is gaining with application developers and content partners following the successful BlackBerry Jam sessions that we have held around the world since the beginning of May. Similarly, the reception of the BlackBerry 10 platform by our key carrier partners has been very positive and they are looking forward to going to market with BlackBerry 10 smartphones in the first quarter of calendar 2013."
The first quarter miss comes out to a 30 sequential drop, worse than than the 21 sequential drop seen in the quarter four 2012.
RIM stock closed the day at $9.13 to be down only five percent but has dropped another ten percent in after-market trading and now sits at $7.75.