Creator of Apple's 'Get a Mac' campaign departs famous ad agency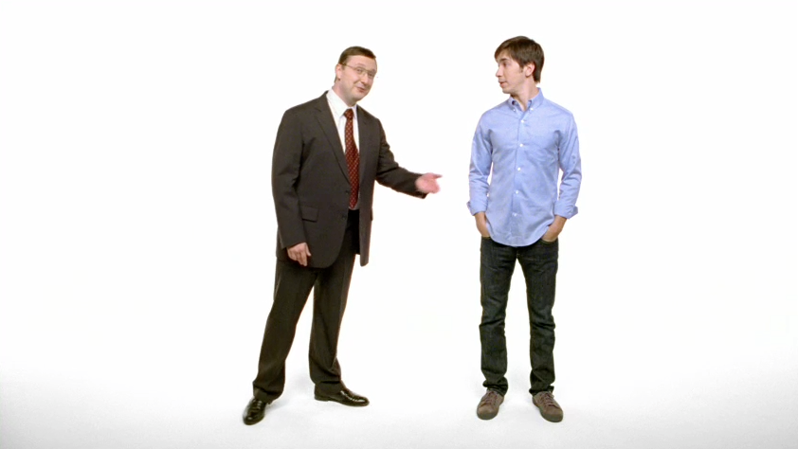 The creative mind behind Apple's award winning "Get a Mac" ads, as well as the widely panned "Genius" campaign, has left his job at renowned ad agency TNWA/Media Arts Lab for a post at another company.
Scott Trattner, formerly a creative executive director at Apple's longtime advertising partner, will take on the same role at 72andSunny, an agency responsible for a number of high-profile clients like K-Swiss, Target, Activision and Carl's Junior/Hardee's, reports AdAge.
"I'm inspired to be joining 72andSunny at such an exciting time of growth and endless potential," Trattner said in a prepared statement.
Trattner is perhaps most well known for creating Apple's "Get a Mac" campaign, which featured actor Justin Long and humorist John Hodgman, who acted as human embodiments of a Mac and PC in series of now iconic commercials.
"Scott's track record for creating colossal impact on behalf of his clients is second to none," said John Boiler, CEO of 72andSunny. "His work has not only shaped one of the biggest brands in the world, but redefined industries."
The ad guru's latest Apple project fell flat, however, as critics panned the so-called "Genius" campaign, claiming it wasn't up to the tech giant's usually high standards. In the three-spot series that debuted during the 2012 Olympic ceremonies, an Apple Genius guides seemingly witless Mac owners through a number of increasingly ridiculous scenarios. While some speculated the campaign was an attempt to reach out to an older demographic, others noted the entire idea appeared to demean users, something Apple has never previously done in a commercial.
A TBWA/Media Arts Lab representative announced the series was being pulled shortly after it first aired, saying it had always been Apple's plan to have a "first run" limited to the Olympics' opening weekend.