iPhone 5 pre-order delivery dates pushed back again due to high demand

Continued demand for Apple's new iPhone 5 has caused shipping times to slip to 3-4 weeks from the Online Apple Store, with partner carriers seeing similar delays.
After a crush of pre-orders quickly ate through Apple's first batch of iPhone 5 units last Friday, demand for the new device remains strong as the company is continuing to push back shipping times as more orders pile in.
The Cupertino, Calif., tech giant announced on Monday that the iPhone 5 saw over two million pre-orders in its first 24 hours of availability, while AT&T posted record numbers but failed to offer specifics.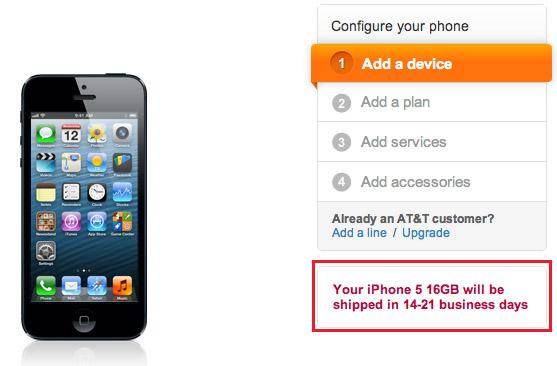 Pre-orders opened on Friday at midnight Pacific time with such high interest that the Apple Online Store burned through its stock in an hour. The company issued a statement later that day saying, "Pre-orders for iPhone 5 have been incredible. We've been completely blown away by the customer response."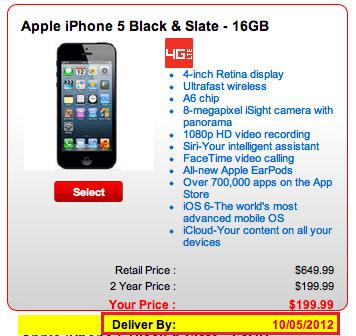 The websites of Apple's U.S. partner carriers AT&T and Verizon also show stockouts with both telecoms quoting delivery dates in two to three weeks for all iPhone 5 models. Shipment times for Sprint, the last of the "big three" U.S. wireless carriers to sell out of its initial allotment, have also slipped, though the 32GB and 64GB versions are only delayed one week.

While shipments are already in transit to select customers, the iPhone 5 will officially launch in nine countries on Friday as part of the fastest product rollout in Apple history.