Rumor: Apple's next iPad mini to pack 324ppi Retina display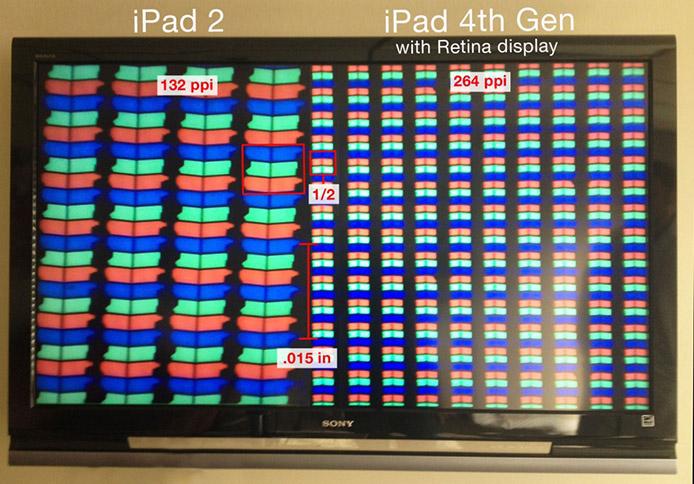 The follow-up to Apple's iPad mini will reportedly feature a Retina display with a pixel density of 324 pixels per inch — higher even than the display on the fourth-generation iPad.
The rumor comes via investment news service BrightWire and cites sources close to Taiwanese Apple suppliers, who say that AU Optronics is piloting the production of a second-generation 7.9-inch iPad mini.
Current iPad mini resolution (left) vs. rumored iPad mini 2 resolution (right).
The resolution on the device is said to stand at 2,048 by 1,536 pixels, four times that of the current iPad mini and equal to that of the larger Retina iPad.
Packing the resolution of the larger iPad into the smaller version would allow Apple to have a high-resolution smaller device without making developers have to tailor their apps to yet another screen size. Apple did much the same with the introduction of the current iPad mini, which has the same resolution as the iPad 2.
Apple did add a new resolution to its lineup last fall, when the company launched the iPhone 5 with a taller 4-inch display. But because the iPhone 5 retains the same pixel width as its predecessors, legacy applications can run in a "letterbox" mode with unused space at the top and bottom of the screen.
Rumors of a high-density display in the next version of the iPad mini are nothing new, having persisted since the device's introduction. While Apple was criticized in some media outlets when the iPad mini debuted due to the lack a Retina-level display, the mini has seen strong sales in the months since its release. Supplies of the tablet have only recently begun to approach demand.