BlackBerry 10 predicted to hold less than 5% market share through 2016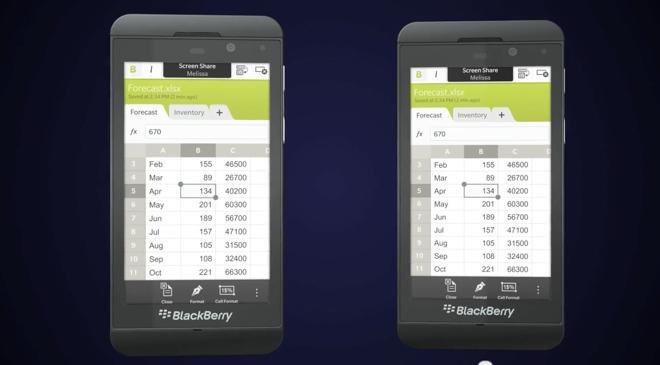 While BlackBerry's CEO this week called Apple's iOS platform outdated, it's the BlackBerry 10 operating system that's expected to have very little effect on the smartphone industry for the coming years.
A new prediction by research firm Gartner projects that BlackBerry 10 will hold less than 5 percent of the overall worldwide smartphone market through 2016. The firm sees the Canadian smartphone maker having an "extremely difficult" time taking on the current options of Apple's iOS, Google's Android, and Microsoft's Windows Phone 8.
Enterprises are faced with the question of how to determine user demand and address bring-your-own-device support at their companies, and BlackBerry users must also determine whether to upgrade the BlackBerry Enterprise Service. But Gartner sees three "key impacts" that it believes businesses should consider.
The first recommendation is that enterprises should trial BlackBerry 10 and familiarize themselves with the fledgling platform before deciding to adopt. The firm acknowledged that it will be a "daunting" challenge for BlackBerry to excite users about its new platform.
Gartner also believes that current market conditions will make it extremely difficult for BlackBerry to compete with iOS, Android, or even Windows Phone. As such, businesses are advised to wait and see how BlackBerry 10 plays out in the consumer market, which will likely determine the long-term viability of the platform.
Finally, it was also noted that BlackBerry has not opened its management application programming interface to support popular master data management tools. Currently, the only option for BlackBerry 10 devices is BlackBerry Enterprise Service 10, and Gartner believes BlackBerry should work to support alternative MDM tools by opening up additional MDM APIs.
Thorsten Heins, the CEO of BlackBerry, made headlines this week when he declared he believes Apple's iOS platform, which powers the iPhone and iPad, is outdated. He said competing platforms, such as BlackBerry 10, have surpassed Apple, which he believes has failed to innovate much with the iOS user interface since 2007.
"History repeats itself again, I guess," the BlackBerry CEO said. "The rate of innovation is so high in our industry that if you don't innovate at that speed you can be replaced pretty quickly. The user interface on the iPhone, with all due respect for what this invention was all about, is now five years old."