Photos claim to show Lightning connector flex cable and speaker for unannounced iPhone model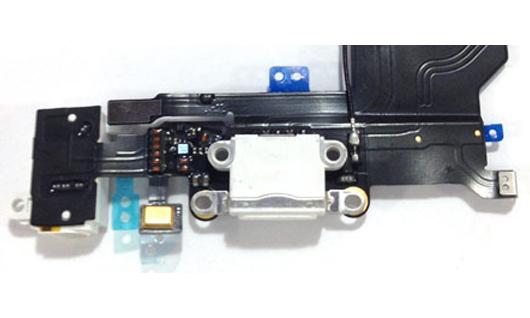 AppleInsider may earn an affiliate commission on purchases made through links on our site.
New photos from the Far East claim to show the dock connector flex cable and loudspeaker for an unknown iPhone model, with the parts possibly bound for either Apple's next-generation handset or an inexpensive version rumored to see release this fall.
The images, first spotted by NoWhereElse.fr, were published by Chinese parts retailer TVC-Mall, which claims the components are bound for one of two unannounced iPhone models.
While the parts appear to be very similar to the Lightning connector/headphone jack flex cable and loudspeaker designs found in the current iPhone 5, AppleInsider cannot verify the authenticity of the hardware, and offers the following for purposes of discussion only.
The flex cable is of particular interest because it looks to carry Apple's proprietary Lightning dock connector. As seen in the comparison photo below, the allegedly new part varies from the existing iPhone 5 component in a number of ways.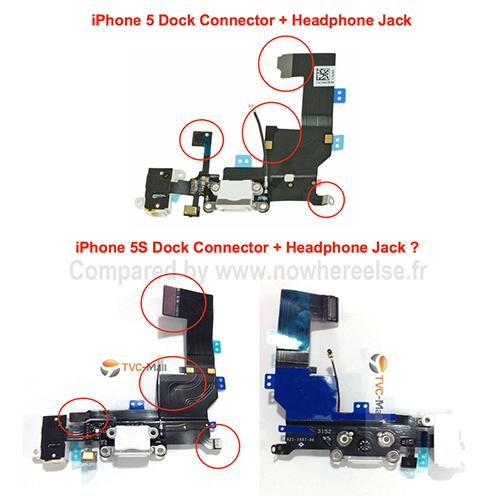 First, the purportedly leaked flex cable has a slightly modified connector and redesigned pressure contacts, as well as repositioned grounding points. Also slightly altered from the iPhone 5 version is a sidewall mounting structures, which in the photo appears to be minutely offset.
The rest of the cable carries the same electronics as the current iteration, including an identically mounted Lightning port and headphone jack, as well as an antenna connector.
As for the speaker, the supposedly new model has a slightly larger and squared-off resonance chamber and relocated ground contacts. The part is similar to another speaker reportedly "leaked" in January.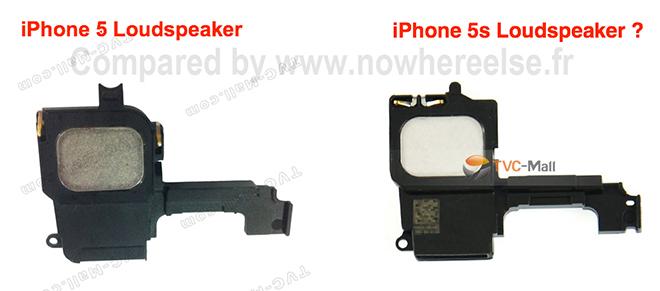 Rumors of a next-generation iPhone are heating up as the end of Apple's annual refresh cycle draws near. Earlier this month, photos of a plastic casing allegedly built for a low-cost iPhone appeared on Chinese microblogging site Sina Weibo. A separate group of photos released that same day claimed to show multicolor SIM card trays, a dual-weighted vibration motor and other internal components belonging to Apple's next-gen handset.
Finally, a report last week revealed shots of an allegedly new camera module and tweaked home button.