Sony teases new smart watch as Apple 'iWatch' speculation lingers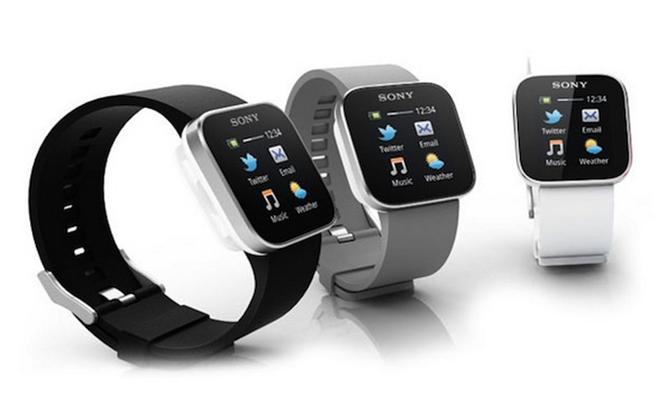 AppleInsider is supported by its audience and may earn commission as an Amazon Associate and affiliate partner on qualifying purchases. These affiliate partnerships do not influence our editorial content.
Sony has begun hyping the debut of a smart watch wrist-worn accessory at next week's Mobile Asia Expo, potentially expanding its role in a nascent market that Apple is also rumored to be eyeing.
Amongst other promotional Twitter posts advertising products from the Xperia line of devices, Sony's official Xperia account reminded users this week of the company's heritage with "wearable tech" — namely, the Walkman. The tweets also mention their existing wearable Android device, the SmartWatch, calling it the "only wearable device with 200 #firstgen apps on @GooglePlay."
The Japanese electronics maker then tweeted a statistic that found found that one in three people are looking for a wrist watch that would pair with their smartphone.
Though potential watches from Apple, Google and Samsung have made headlines for many months, Sony has been offering a watch product since 2007. In 2010 the company released the Sony Ericsson LiveView, a device which was panned by most critics and did not feature a touch display.
Last year Sony replaced the LiveView with the Xperia SmartWatch, a device which pairs with Android devices running the LiveView app and can run other apps from the Google Play Store.
Sony's Tweets suggest the next watch to be released could fit in the existing Xperia lineup. One of the Tweets relives the timeline of these products: "Pocket watch / wristwatch / digital watch / LiveView / SmartWatch / ? #itstime #MAE13."
An earlier Tweet simply reads: "Tick-tock, tick-tock, tick-tock #itstime #MAE13" and is accompanied by a picture of the existing Xperia SmartWatch.
Save for a few comments from Tim Cook during the 2013 All Things D conference where he called the idea of a wearable device "interesting," there has been no official word about an Apple-branded wrist watch. There have, however, been several reports citing people familiar with the matter who claim Apple is working on a device that's been dubbed an "iWatch."
Noted analyst Ming-Chi Kuo of KGI Securities indicated last month that Apple is allegedly planning to launch its own smart watch in late 2014 that will integrate with iOS devices like the iPhone. He believes the device will sport a screen size between 1.5 and 2 inches, and will focus on utilizing biometric data collected from the user.