Apple trimming iMac inventory ahead of Haswell models while resellers cut prices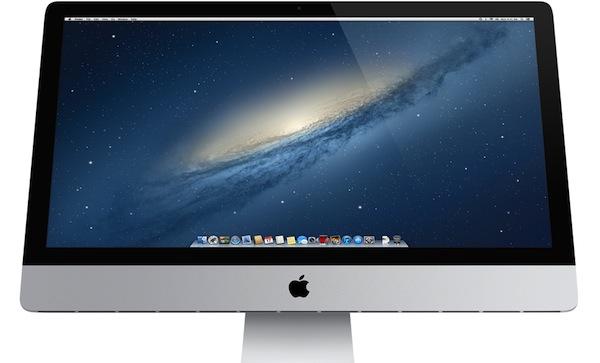 Apple's major channel partners have begun offering material discounts on custom-configured iMacs just as the company appears to have slowed the flow of units coming into the channel in preparation for new Haswell-based models expected by fall.
For instance, B&H on Wednesday evening slashed the price of 15 different custom iMac configurations by as much as $150, several of which had not previously been discounted from Apple's suggested retail price. Many of those same configurations were previously available from other resellers, but have not been restocked alongside other Macs for several weeks, according to historical data from the Apple Price Guide.
The discounts join sales efforts initiated earlier this month by Best Buy, Amazon (Update: out of stock, prices raised via DataVision), and MacMall — all of which are similarly offering the four standard iMac retail configurations at discounts between $100 and $150. Given the new inventory management measures Apple adopted after January's MacBook Pro surplus scare, the discounts are likely the start of a multi-week effort to run its iMac channel fairly bare.
According to the most trusted reports, Haswell-powered iMacs could be available for launch by late August, but those same reports suggest the possibility that Apple will elect to wait several weeks longer in order to avoid a repeat of last year's misfire, when the company pushed the existing iMac lineup to market too soon, leaving customers waiting for months when demand could not be met.
The blunder drew a rare public admission of hindsight from Chief Executive Tim Cook, who would later state during a conference call that he wished he had waited until 2013 to launch the new iMacs, which were largely unavailable through the entire 2012 holiday shopping season.
The iMac was plagued with production issues when the desktop went on sale in December. It was reported that those issues came from a unique screen lamination process Apple employed in the now current design, allowing the desktop to sport a much thinner profile than its predecessor.
"In retrospect, yes, I sort of wish we had done it after the turn of the year," Cook said. "Customers wouldn't have had to have waited as long as they did."