Pandora to lift monthly free listening limit ahead of Apple's launch of iTunes Radio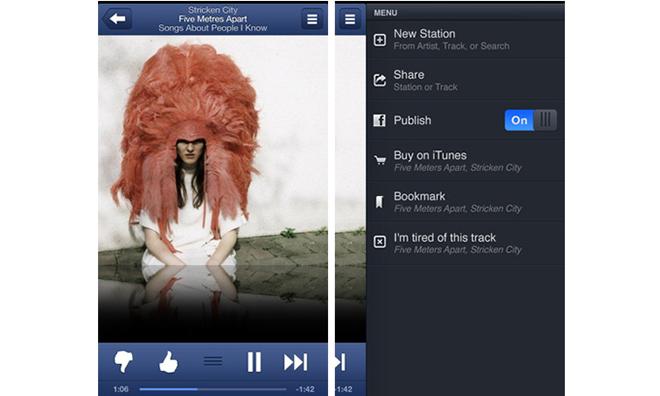 As Apple prepares to launch its iTunes Radio service for iOS 7, Mac and PC, popular Internet radio service Pandora is making moves to ensure that the iPhone maker doesn't crowd it out of the segment.
On Sept. 1, Pandora will lift the 40-hour-per-month limit the company has had in place on free mobile listening since March of this year, the radio service announced on Thursday. Speaking during the company's quarterly conference call, Pandora CFO Mike Herring attributed the decision to improvements in Pandora's advertising business, as well as the development of "surgical techniques" such as skip limits.
"Our investment in advertising infrastructure and implementing smart levers such as reducing song skipping and limiting mobile listening," Herring said, "have helped us drive monetization and manage content costs, as reflected by the increase in RPM and a decrease in content costs as a percentage of revenue.
"When we introduced the 40 hour mobile listening limit, we were confident that our scale — over seven percent of total radio listening and Pandora's number one ranking in most major markets — would allow us to take this action without impacting our key monetization initiatives in driving the disruption of the radio advertising market and driving our mobile advertising leadership."
Thursday's announcement marks the second time that Pandora has put a free listening cap in place and then lifted it. The last cap lift occurred in September 2011.
Pandora is the largest radio station in nearly every major market in America. The service is available on more than 1,000 consumer electronic devices, and roughly one-third of all new cars sold in the United States in 2013 will have access to Pandora. The service is also the third-largest generator of mobile ad revenue, following Google and Facebook.
Even while it has struggled to control music royalty expenditures, Pandora has grown to become a powerful name in the digital music business. The streaming industry has grown increasingly crowded, though, as massive tech companies — including Google and Microsoft — have made plays to bring their own streaming services online.
Most recently, Apple announced that it would join the fray, bringing iTunes Radio to devices running iOS 7, Macs, PCs, and Apple TV devices. Apple's option will likely launch alongside iOS 7 some time in September.
Apple's model has already been established as a threat to Pandora, given that it will be built in to all of Apple's devices and will likely feature the sort of functionality that only comes with such deep integration. iTunes Radio has already begun attracting ad buys from major brands like McDonald's, Nissan, and Pepsi.