Google prepping 'Android TV' set-top box with stripped-down interface, voice input and notifications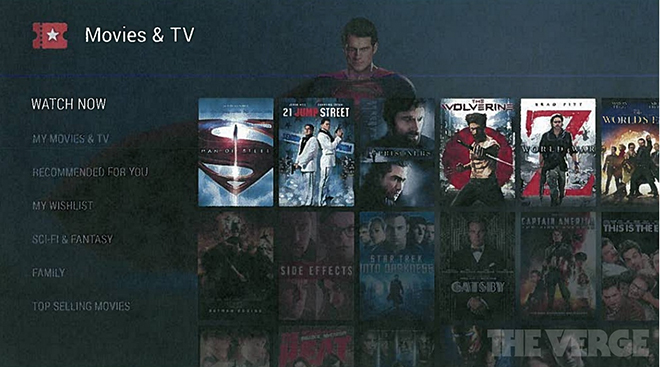 According to supposedly leaked documents, Google is readying a new contender for the living room in Android TV, a set-top box with an easy-to-use card interface, voice controls, push notifications and more.
In a report on Saturday, The Verge confirmed rumors from October that said Google was looking to rebrand Google TV under the Android moniker. The new platform, however, is said to be much different from the company's Google TV flop and will be more in line with offerings from Roku, the Apple TV and the new Amazon Fire TV.
While the exact nature of the acquired documents was not revealed, quotes lifted from the papers suggest early drafts of promotional material:
Android TV is an entertainment interface, not a computing platform. It's all about finding and enjoying content with the least amount of friction." It will be "cinematic, fun, fluid, and fast.
Powered by Android, the experience is said to be more along the lines of a standard set-top box, not a blown-up version of an Android smartphone or tablet. To that end, Google is apparently moving to a card-based interface that looks to riff on the Apple TV's GUI.
One Google document claims it should never take users more than three clicks or gestures to get from the home screen to new content, The Verge said. In addition, the system will boast a universal search function that can quickly find content across content delivery services as well as individual apps.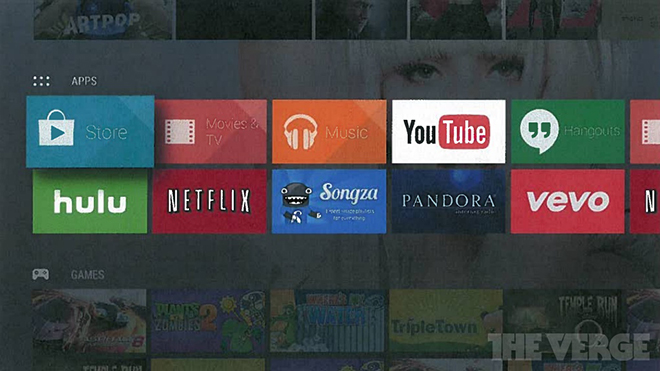 Android TV is basically a stripped-down version of Google TV in that it eschews features like VoIP, cameras, touchscreens and NFC support for a simplified system with a built-in framework for third-party apps and content. As seen in the screenshot above, Google is already partnering with Internet streaming firms like Hulu to build out Android TV's initial offerings. In addition, Google will bring big screen access to its own apps like Google Play Movies, YouTube and Hangouts.
Hardware for the device was not outlined in the report, though voice search via a physical remote control is said to be an included option. Amazon recently unveiled an identical feature as one of the main draws of its $99 fireTV.
Finally, Google is expected to keep the Chromecast platform alive as a separate product offering, but this means app developers will need to create content for more than one platform.