Jobs' biographer says Apple-Beats deal could be future of Apple television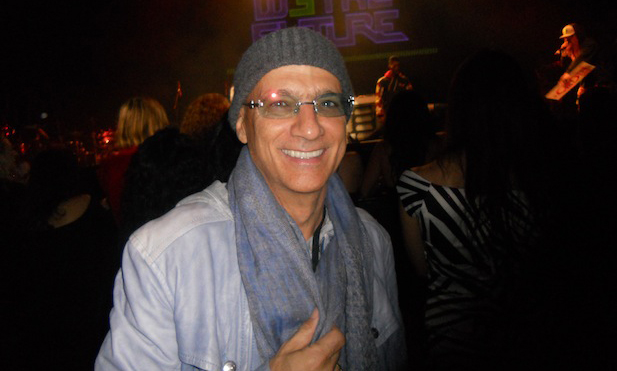 AppleInsider may earn an affiliate commission on purchases made through links on our site.
Speaking with Dan Lyons of "Fake Steve Jobs" blog fame, late Apple cofounder Steve Jobs' biographer Walter Isaacson said he thinks the alleged tie up with Beats Electronics could be more about content — and Jimmy Iovine — than software and hardware.
Citing notes taken for his book about Jobs, Isaacson floated the idea that Apple may be more interested in acquiring Iovine's industry clout than Beats' hardware and software business, Lyon reports for Billboard. Apple is rumored to be in talks to buy Beats for some $3.2 billion.
Revisiting the notes, Isaacson pointed to comments made by Iovine in 2002 and 2003 in which the music executive said Apple should buy Universal, a move that would guarantee audio and video content from one of the largest producers in the world. The music industry guru currently sits as chairman of Universal Music Group's Interscope Geffen alongside his cofounder role at Beats.
Isaacson now believes Apple wants Beats for video, saying CEO Tim Cook may tap Iovine to run Cupertino's digital content business and make preparations for the long-rumored Apple television set. A report in November claimed the company shelved plans for a full-blown HDTV due to problems regarding available content.
In the past, Iovine may have been able to provide significant help in brokering such a deal — one similar to his 2002 consolidation of bringing together top music labels — though Isaacson said doing the same at this point would be "a lot more complicated."
The idea is not without foundation, especially considering the $3.2 billion Apple is rumored to be paying for Beats. Some industry watchers see the figure as an exorbitant price to pay for what amounts to a popular accessories maker with a fledgling music streaming service.
Iovine and Jobs were close friends, though the pair disagreed on certain issues pertaining to content distribution. For example, Iovine said in 2013 that he pushed Jobs to adopt a subscription model for an Apple music streaming service, much like the current payment plans offered by Beats Music.
Further backing up Isaacson's take on the situation are reports that Beats cofounders Iovine and Andre Young, who performs under the name Dr. Dre, would take senior positions at Apple if a deal is inked. A report last week claimed the two executives would take the stage at Apple's Worldwide Developers Conference in June, but no official word has been conveyed.
Apple and Beats are both staying silent about the talks, which was initially expected to be finalized last week. A later report claimed discussions are ongoing, but the two companies may reveal an agreement as soon as this week.