Rumor: Apple's 'iPhone 6' at final stage before mass production, on track for Sept. 9 debut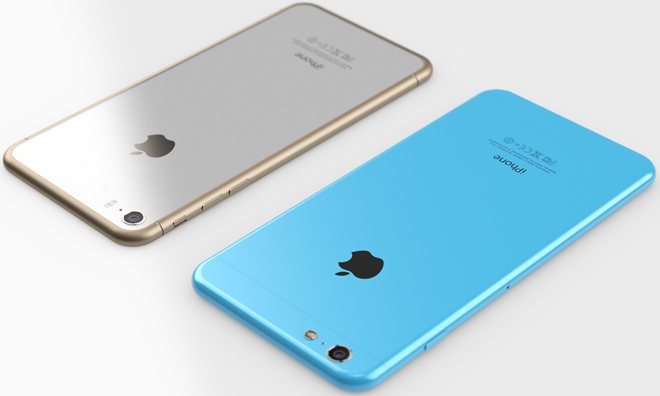 AppleInsider may earn an affiliate commission on purchases made through links on our site.
With Apple expected to be planning a Sept. 9 event to showcase its next-generation iPhone, a new report claims that the so-called "iPhone 6" has entered the "product validation test" stage, which is the final step before mass production.
Rumors about the next iPhone's manufacturing status were first reported on Chinese social media site Weibo by local telecom expert Xiang Ligang, who cited sources from the Foxconn plant in Zhengzhou. The post was highlighted by G for Games on Wednesday.
With the "iPhone 6" reportedly in the "PVT" phase, yield rates were allegedly at 90 percent, which means final production should begin soon. Xiang believes manufacturing is "not a problem" at this point, and the handset remains on track for its rumored September release.
More evidence that production of the anticipated "iPhone 6" is ramping up has come from continuous component leaks over the last few weeks. A vast array of parts claiming to be from both 4.7- and 5.5-inch versions of the next iPhone have appeared online, purporting to show the near-final design of Apple's next handset.
All of this suggests the company is on-track for its rumored Sept. 9 event, where Apple is expected to officially unveil the next iPhone to the public for the first time. If the company follows its usual release schedule, that would make it available to the public on Friday, Sept. 19.
Wednesday's report did not draw a clear distinction between the manufacturing status of the 4.7- or 5.5-inch models, but some recent reports have alleged that Apple is facing some manufacturing issues with the larger variant of the "iPhone 6." For those reasons, it has been suggested that the jumbo-sized 5.5-inch "iPhone 6" might see a slight delay, launching sometime soon after the 4.7-inch model.
This year's iPhone launch is expected to be the biggest in the company's history, with reports pegging orders of up to 80 million units through the end of 2014. Hopes for the new iPhone are also high on Wall Street, where investors believe that customers have been clamoring for larger display sizes from Apple.
The "iPhone 6" is likely to be part of a big fall for the company, which has been particularly quiet thus far in 2014. But executives at Apple have teased that they have a big lineup of new products and entirely new product categories coming before the end of the year.
In particular, Apple's most anticipated device may be the new "iWatch," which is expected to be a wrist-worn smart accessory that will track and provide users with health and fitness data. It is expected to tie into the new Health application that will be featured in the upcoming iOS 8 mobile operating system.
Updates to the iPad Air and iPad mini are also expected, with Apple's touchscreen tablets rumored to receive Touch ID fingerprint sensing home buttons with 2014 revisions.