Apple's CarPlay supported by all 'major' manufacturers, coming to 40 new car models this year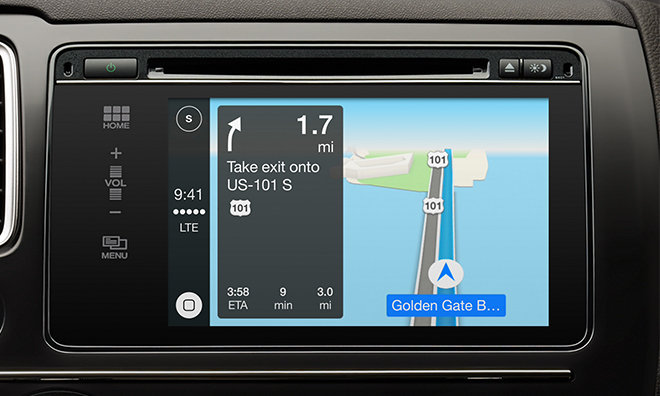 Apple on Monday announced its iOS-based infotainment system CarPlay will be incorporated into 40 new car models made by major automotive manufacturers in 2015, expanding the nascent platform's footprint.
CEO Tim Cook said at today's "Spring Forward" event that "every major" carmaker is now on board with CarPlay, but failed to name specific partners.
CarPlay has achieved relatively slow adoption so far. Just a handful of shipping vehicles support the standard, meaning that for most people, the only option is an aftermarket dash unit from the likes of Alpine or Pioneer. Two of the current supporting automakers are supercar companies, Ferrari and Koenigsegg.
Apple will also be just one of multiple infotainment options. Some automakers are continuing to use proprietary systems, and in some circumstances Google's Android Auto technology will be available simultaneously or instead.