Apple on track to sell record 54M iPhones in March quarter, Morgan Stanley says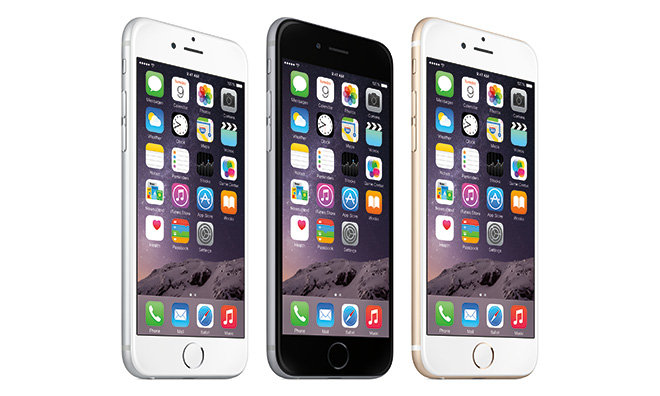 The latest data from Morgan Stanley suggests Apple is on target to set a new record and sell at least 54 million iPhones in the current quarter, which concludes later this month.
The investment firm's AlphaWise Smartphone Tracker suggests that there is demand for 55 million units in the quarter, though Apple may not be able to build that many. Morgan Stanley's research chain analysis suggests that Apple expects to build just over 52 million iPhones for the three-month period.
But Apple must also fill the channel with about two weeks of inventory to reach the mid-point of its 5-to-7-week target. Analyst Katy Huberty believes Apple will only be able to add less than a week of channel inventory in the quarter, equating to about 2 million units.
As a result, her forecast calls for Apple to ship 54 million total iPhones in the March quarter, which would be a new record for the company. That number is also about what is generally expected on Wall Street.
There are more bullish estimates however, such as UBS, which is projecting sales of 58 million iPhones for the March 2015 quarter. Barclays has an estimate of 54 million units, but has signaled to investors that its projection is "conservative."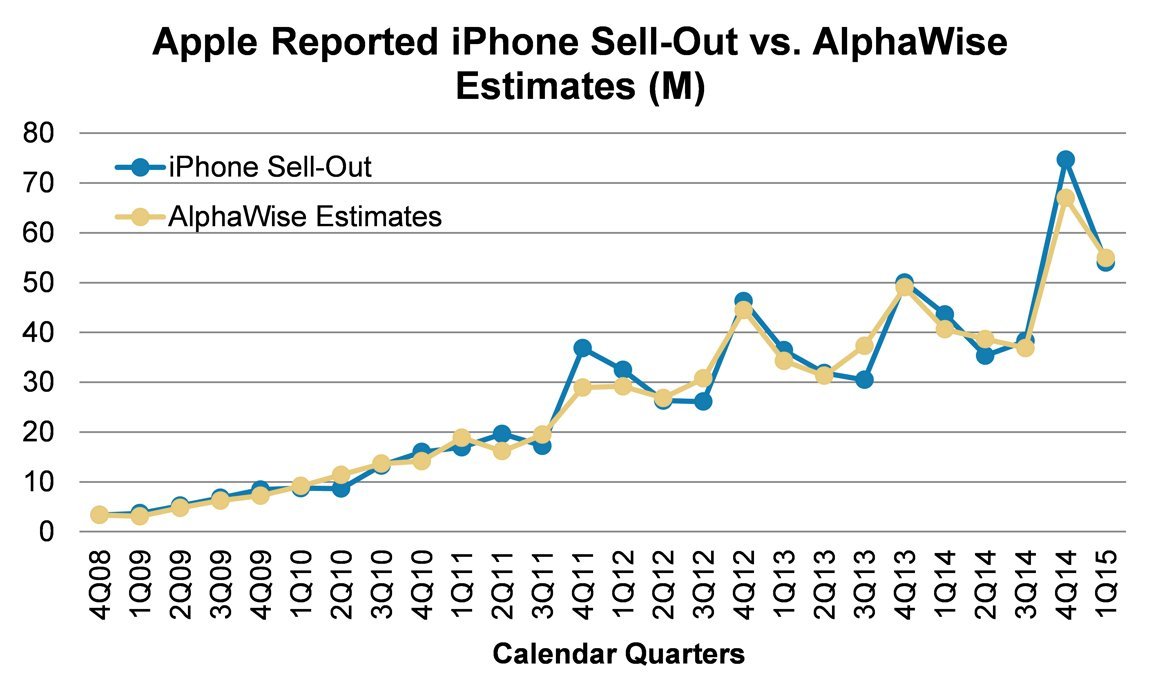 In the same quarter a year ago, Apple sold 43.7 million iPhones, so sales of 54 million in the March quarter would represent a 24 percent year over year increase. Apple has topped the 50-million-unit mark only twice in its history, and both of those milestones came during holiday quarters following the launch of new handsets.
Just this week, Apple announced that it has shipped 700 million iPhones to date. As of the end of last quarter, it was at 665 million, which means Apple has shipped at least 35 million, but likely much more as Apple tends to report round numbers to the public outside of earnings.
Morgan Stanley's AlphaWise survey, which compiles sell-through data using Web search analysis, suggests that China and Brazil are seeing the fastest year-over-year growth for iPhone sales. The "clear laggard" for iPhone demand, according to the data, is Japan.