Apple, Inc set to open new $25 million tech center in Hyderabad, India by June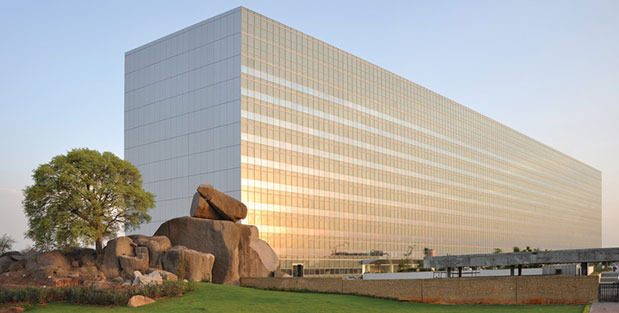 Apple is reportedly opening its first technology development located in India, on 250,000 sq ft of land within the IT corridor of Hyderabad, next to facilities for Microsoft, Infosys, Wipro and Cognizant, reportedly within Tishman Speyer's WaveRock facility.
According to a report by V L Srinivasan for ZDNet, Apple is spending $25 million on the project, which is said to involve jobs for 4,500.
India's Telangana State Technology Services managing director GT Venkateshwar Rao told the site that Apple's decision to locate facilities in Hyderabad would boost the city's image as a hub for technology development.
"Microsoft's Windows 10 was developed in Hyderabad, but it has been a global product now," Rao said. Both Microsoft and Google have announced plans to invest in India.
Microsoft's chief Satya Nadella has described expanding its existing facilities and further efforts to take advantage of India's status as the third largest site for startups behind the U.S. and U.K., and Google's chief Sundar Pichai recently outlined a "huge new campus in Hyderabad" costing $160 million, described as Google's first campus outside of the U.S and "said to be the biggest in South Asia."
In 2006, Apple announced plans to open a product support center in Bangalore, but abandoned the effort three months later. Apple's PR chief Steve Dowling said at the time that Apple had "re-evaluated our plans, and have decided to put our planned support center growth in other countries."
More recently, Apple's sales in India crossed the $1 billion sales mark last March, and the company has been working with the Indian government to fast-track the construction of new Apple Stores in the country, an issue formerly complicated by regulations pertaining to foreign ownership of retail stores that sell a single brand.
Apple international
While Srinivasan called Apple's plans for Hyderabad the company's "first offshore technology development centre outside the United States," Apple operates a number of international facilities, including a site in Cork, Ireland that involves manufacturing, customer care, finance, and global supply chain management.
That facility was reportedly under consideration for major expansion last summer.
Apple also announced plans last month to open its first iOS App Development Center in Naples, Italy.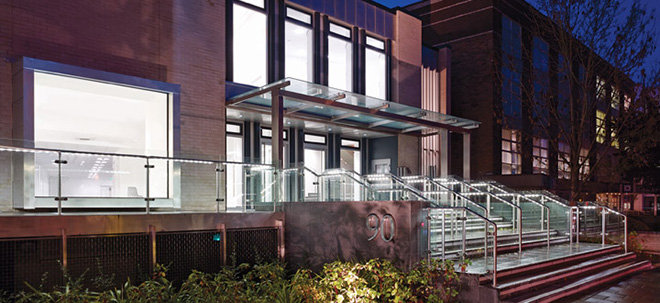 Apple R&D site in Cambridge, UK
The company has also opened research and development offices (above) in Cambridge, UK next to Microsoft, Sony, Siemens, Qualcomm and Huawei, as well as having built R&D centers in Shanghai, China and in Longtan, Taiwan at a former Qualcomm site.
Additionally, Apple has three development sites located in Israel: one in Ra'anana at a site that employs former employees of Texas Instruments, one in nearby Herzliya related to its 2011 acquisition of flash memory maker Anobit, and a third located further north in Haifa's Scientific Industries Center, adjacent to operations of Google, Intel, IBM, Microsoft and Yahoo.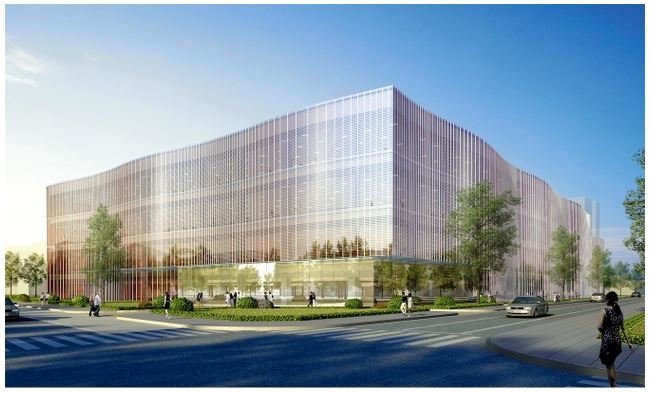 Apple R&D site in Yokohama, Japan
Apple has R&D facilities under construction in Yokohama, Japan (above) at the site of a former Panasonic factory. That site is said to be intended to tap in to local talent specializing in materials science, vehicles and health science.
The company is also rumored to be moving into office space in Ottawa, Canada next to Blackberry's QNX subsidiary focused on automotive software solutions.
Apple in the USA
However, the majority of its product design and engineering work is done in the U.S.. Besides its Infinite Loop headquarters and Campus 2 project in Cupertino, California, and new facilities operating or planned in nearby Sunnyvale, Santa Clara and San Jose (including the former chip fab acquired from Maxim Integrated Products), Apple has a graphics chip development site at its Melbourne Design Center near Orlando, Florida, acquired alongside AuthenTec and Intrinsity and staffed with former AMD engineers.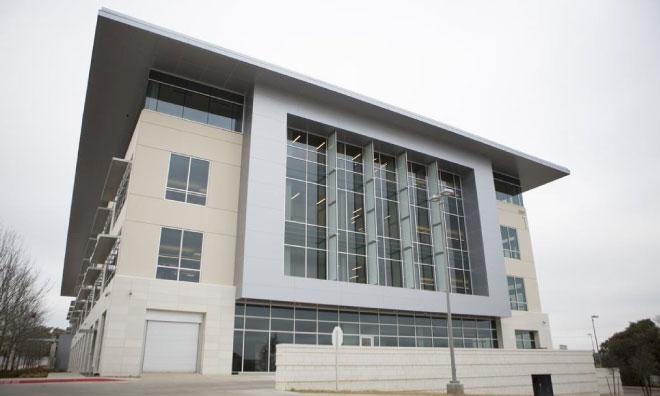 Apple's Austin, Texas campus | Source: Austin Business Journal
Apple has also invested $300 million to build its Americas Operations Center (above) in Austin, Texas for 3,600 workers, and has reportedly leased office space in the Broadway Trade Center in Downtown Los Angeles, California.