Apple rolls out 24-month corporate iPhone & iPad lease plans in India [u]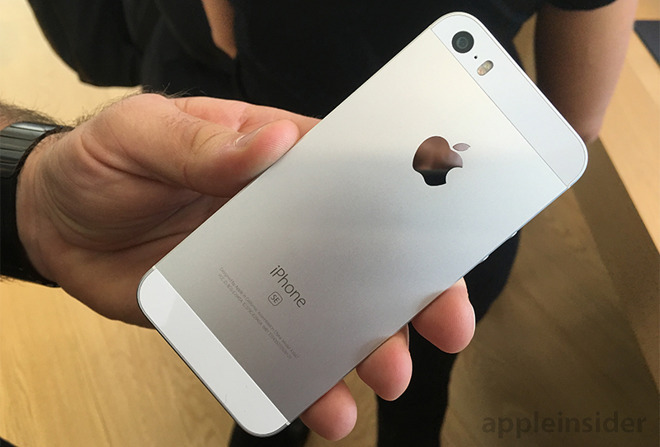 In an apparent bid to boost sales in India and gain a foothold in the developing market, Apple on Tuesday began offering corporate customers in the region attractive two-year lease plans for iPhone and iPad starting at 999 rupees (about $15) per month [updated].
The extended lease term lets qualifying corporate customers spread out the cost of an iPhone SE, 6 or 6s over a period of 24 months, reports The Economic Times of India. The policy also applies to certain iPad models.
Advertisements in India promoting the corporate pricing are being run by local distributors, and the ads are not from Apple itself.
Under a 24-month plan, a 16GB iPhone SE, announced in March and released in India on April 8, sells for 999 rupees per month. In addition, 16GB versions of existing iPhone 6 and 6s models are also eligible and go for 1,199 rupees and 1,399 rupees per month, respectively.
The arrangement is restricted to corporations, and potential buyers looking to take advantage of the deal must contact Apple prior to making a purchase.
In recent years, Apple has made a significant push to drive sales to enterprise customers globally. In particular, Apple has partnered with IBM on its MobileFirst initiative to create iOS apps for business use, and also aligned with Cisco to optimize networks for iPhones, iPads and their apps.
Some industry watchers believe Apple is looking to spur device sales after iPhone SE launched to muted demand, the result of a higher-than-expected base price of 39,000 rupees.
Conceived as a mashup of components from current and previous generation iPhones squeezed into a chassis belonging to the years-old iPhone 5 series, Apple's SE was designed to take on mid-tier Android smartphones. The affordable model also addresses untapped growth potential in burgeoning markets like India, where flagship iPhones prove too expensive for mass adoption.
According to a study published last month, Apple's iPhone SE special event drove a 160-percent spike in traffic to Apple's India website, suggesting the region was receptive to a lower cost iPhone. However, analysts believe the final asking price is still too costly for a market dominated by extremely inexpensive offerings from domestic companies Intex and Micromax, as well as bargain models imported by Samsung.