Apple's Didi investment is surprising but good use of massive $233B cash hoard, analyst says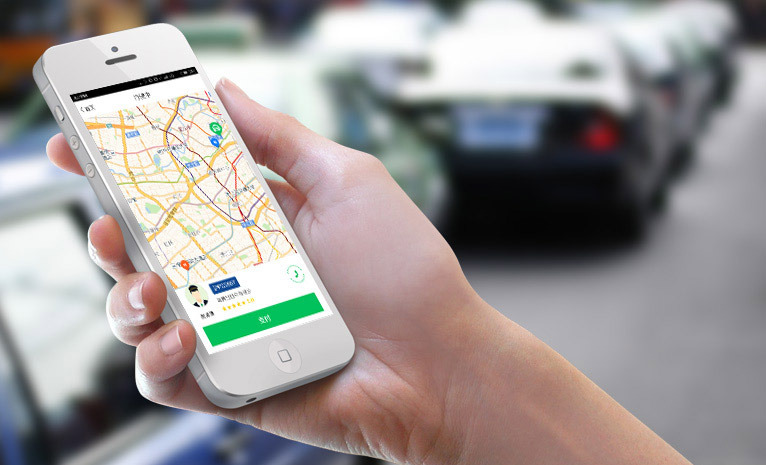 AppleInsider is supported by its audience and may earn commission as an Amazon Associate and affiliate partner on qualifying purchases. These affiliate partnerships do not influence our editorial content.
Investment firm Piper Jaffray views Apple's Didi funding as a new direction for the company, providing long-term strategic positioning benefits in China's expanding automotive industry.
Apple traditionally has not made venture-style investments, so its new $1 billion investment in Didi Chuxing, China's largest ride-sharing company with some 90 percent of the potential ride-share market, initially came as a surprise. But analyst Gene Munster in a note to investors on Friday pointed out that the Didi investment makes sense given Apple's interest in China. Apple's $1 billion investment is its second largest cash outlay after Beats, acquired for $3 billion in 2014.
While $1 billion is a large sum for many countries, let alone private corporations, it's a drop in the bucket for Apple — a company that in its most recent earnings report claimed a $232.9 billion cash pile. Apple has ignited controversy by holding as much as 90 percent, or $208.9 billion, of those assets outside the U.S. in a bid to avoid repatriation taxes.Â
Didi provides Apple with an easy and profitable way to use its overseas cash by investing in the future, helping investors make a return while protecting the money from heavy taxation.
Didi provides Apple with an easy and profitable way to use its overseas cash by investing in the future, helping investors make a return while protecting the money from heavy taxation. The move represents a step in a new direction to address these concerns, while at the same time helping investors make a return.
In 2014, activist investor Carl Icahn voiced his belief that Apple's shares were dramatically undervalued and should be trading at $203 per share, a price target he later bumped to $216 a share and, at its highest, $240 per share. Although Icahn recently dumped his position in Apple amid on Chinese market concerns, he has long pushed for the company to put its reserves toward aggressive stock buybacks.
Icahn is not alone in his concern about this apparent "excess" in liquidity, as other Apple investors want to reap benefits from Apple's cash pile. To address this need, Apple has accelerated its stock repurchase program and a quarterly dividend as part of plans to dish out $250 billion to shareholders by March 2018.
Like others, Piper Jaffray also believes the Didi investment could assist Apple in directing its "Project Titan" car effort. Munster sees the potential of on-demand taxi services such as Didi's, noting such software platforms might be more profitable than traditional car sales in an autonomous vehicle future. If and when the auto industry shifts to self-driving products, brand value — normally an advantage for Apple — will likely diminish, Munster said.
In China, Didi faces stiff competition from international ride-sharing giant Uber China, which last year raised $1.2 billion in funding to put toward Chinese operations. Taking part in that funding round was local search engine giant Baidu. Like its U.S. counterpart Google, Baidu is investing heavily in autonomous vehicle technology, and company CEO Robin Li said working models should be available by 2018, followed by production at scale by 2020.
While Apple's endgame remains unclear, Munster believes the Didi investment might represent the company's first steps in disrupting yet another industry. If Apple can successfully integrate an autonomous taxi service software platform with a well-designed, user-friendly hardware system built for consumer cars, for example, it might have a repeat of iPhone on its hands, the analyst said.