Intel plots attack on Apple's partnership with TSMC, looks to build A-series chips by 2018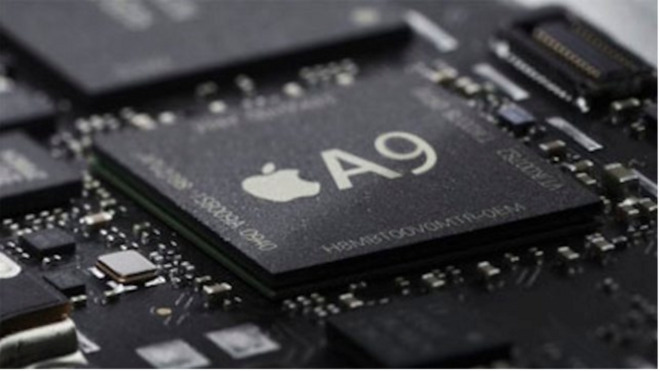 AppleInsider may earn an affiliate commission on purchases made through links on our site.
As Intel looks to muscle its way into the smartphone CPU business, the chipmaker has reportedly set its sights on competing with TSMC, the firm currently responsible for the A-series processors found in the iPhone, iPad and more.
Citing industry experts, Nikkei reported on Friday that Intel is looking to become a CPU supplier for Apple's iOS-based devices by 2018. Insiders view Intel as "likely" to earn orders from Apple in the next two to three years.
In addition to Intel's deep pockets, the company is also benefitted by the fact that it is U.S.-based. An alignment between Apple and Intel for custom A-series chips would allow for a key component of the iPhone to be made in America — a goal Apple has been open about for years.
Intel first announced earlier this month that it had reached an agreement with rival ARM Holdings to produce 10-nanometer ARM chips at its advanced fabrication facilities. The Intel-ARM partnership opens the door to new foundry options beyond Taiwan Semiconductor Manufacturing Co. and Samsung, the two key players in the history of Apple's custom A-series processors.
A switch before 2018 would be unlikely — TSMC is said to already be working on the design for Apple's next-generation 10-nanometer "A11" processor, expected to go into production in 2017. But beyond that, industry experts see Intel muscling its way into Apple's supply chain and gaining a key partner.
Outside of CPUs, Intel has already made gains with Apple's anticipated "iPhone 7," expected to debut in a matter of weeks. It's been said that Intel modems won a 50 percent share in the next-generation handset, taking away from Apple's longtime supplier Qualcomm.
Apple designs its own custom silicon for the processors found in the iPhone, iPad, Apple TV and more. It then contracts out those ARM-based designs to partners who handle the chipmaking duties.
Apple has transitioned between chip partners before. Until a few years ago, Samsung was the exclusive producer of A-series chips, but now TSMC and Samsung currently split responsibility for the A9 processor found in the iPhone 6s series and iPhone SE.
Apple has gradually tried to reduce its dependence on Samsung — which sells competing phones, tablets, and computers. The results have been varied, given that the company is one of the few manufacturers that can keep up with demand for products like iPhones.
But industry experts noted that Apple has no such rivalry with Intel, and the companies already work together for the CPUs that power Apple's entire Mac lineup.