Apple launches new series of iPad Pro ads as anticipated hardware refresh looms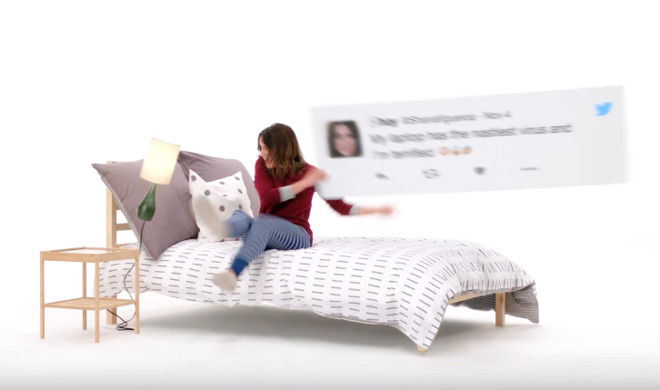 AppleInsider may earn an affiliate commission on purchases made through links on our site.
Apple on Friday released four new commercials for the iPad Pro, coming amidst several rumors that the company is planning to update the iPad lineup within a matter of months.
Each of the spots is in response a Twitter post, and make a different claim about the tablet. Three of these compare the Pro with a computer, noting for instance that it can run Microsoft Word, and "doesn't get PC viruses." Apple also suggests that it's "faster than most laptops," "has LTE like your phone," and sports a "touchscreen you can write on."
The fourth ad once again mentions LTE support, saying that you can "get internet pretty much anywhere." Only some iPad Pro models have LTE however, and Apple charges $130 extra for the technology before any monthly carrier fees.
Apple is expected to announce at least two new iPad models this spring, possibly as soon as March. One of these is an updated 12.9-inch model, but the other is rumored to be a 10.5-inch device. A third, sized at 9.7-inches, could serve as a new "budget" model featuring an A9 chip. There's no indication so far that Apple intends to refresh the iPad mini.
Stock of 2014's iPad Air 2 is beginning to run low, perhaps adding to evidence that a refresh is imminent.
Apple typically avoids new ads so close to the end of a product's lifecycle however, which might undermine rumors unless Apple is eager to clear out old units as quickly as possible.