Apple's 'iPhone 8' again rumored to adopt stainless steel chassis, flat OLED, vertical iSight camera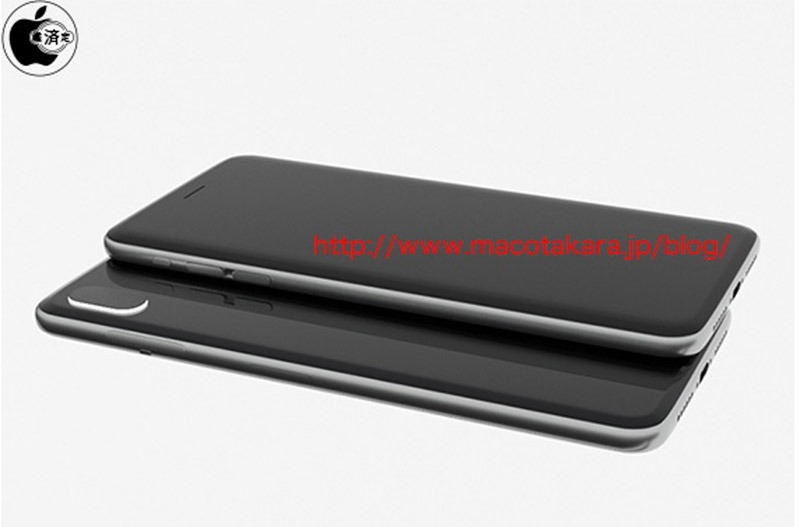 Seemingly confirming a handful of rumors regarding Apple's next-generation "iPhone 8" handset, a report out on Monday claims the forthcoming smartphone will feature a polished stainless steel "glass sandwich" design, vertical iSight camera array for augmented reality functionality and a flat OLED display.
Citing sources familiar with the matter, Japanese blog Mac Otakara reports Apple is in the process of finalizing design specifications for the so-called "iPhone Edition" expected to debut alongside updated "iPhone 7s" and iPhone 7s Plus" models later this year.
Originally rumored for inclusion last September, the glass sandwich design has made it through Apple's engineering verification testing (EVT) process, the report said. Similar to iPhone 4 series handsets, the 10th anniversary model will sport a thin stainless steel chassis flanked by two slabs of glass.
Sources claims Apple intends to use an "improved" version of the stainless steel currently used to produce Apple Watch products. Whether the metal will be polished like the wearable or treated produce a matte finish is unclear.
While the glass itself is said to feature a slightly curved "2.5D" profile like current iPhone 7 models, the OLED display it covers is to be completely flat, the report said. This particular tidbit contradicts a string of rumors suggesting Apple plans to integrate iPhone's first curved OLED screen later this year.
Most recently, a report citing supply chain insiders said "iPhone 8" would source a mildly curved OLED display from Samsung in order to cut down on engineering challenges. Dramatically curved screens like those found in Samsung's Galaxy product line require identically curved glass cover units to accommodate the completed laminated display, a complex task that necessitates extra design and manufacturing steps.
Though initial rumblings pointed to the integration of curved OLED technology, subsequent reports issued more recently claim Apple has instead opted for a flat panel design to streamline the production process.
As for user controls, today's report reiterates claims that Apple will integrate home button functionality using software, replacing the familiar round home button with Touch ID fingerprint module. First uncovered by analyst Ming-Chi Kuo in February, the active area of iPhone 8's expected 5.8-inch display will be closer to 5.15 inches on the diagonal, with the remaining bottom portion dedicated to a so-called "function area" supporting system functions like virtual buttons.
With the removal of iPhone's home button, Kuo and others have hinted that Apple is planning to embed Touch ID fingerprint recognition technology beneath the handset's display. Mac Otakara has heard similar rumors, but the site was unable to verify those claims.
The report goes on to posit that a vertically arranged dual-lens camera array with iSight modules, a rumored inclusion for "iPhone 8," would be a good fit for existing smartphone-powered VR headsets.
Finally, today's report notes Apple's refreshed "iPhone 7s" and "iPhone 7s Plus" models might be a bit thicker than existing 7 series handsets presumably due to the addition of advanced internal components. The increased thickness could make it difficult for current owners to use their iPhone 7 cases with the new smartphone.