Apple shares three new iPhone 7 ads featuring Dwayne 'The Rock' Johnson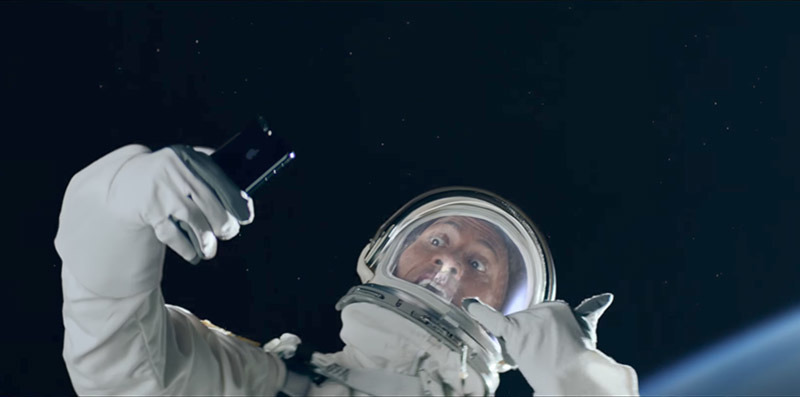 Apple on Wednesday posted to YouTube a trio of ads starring Dwayne "The Rock" Johnson, with the short spots featuring extended scenes taken from the "Rock X Siri: Dominate the Day" mini movie.
Labeled as iPhone 7 commercials, the 16-second ads borrow footage from Apple's recent collaboration with Johnson, which debuted as a YouTube special last week. The full-length video has since been promoted on various social media platforms, including Instagram and Facebook.
"Rock X Siri: Dominate the Day" is a humorous send-up of The Rock's never-ending ambition, a drive that can be aided by Siri's unique capabilities. In the film, The Rock takes on a variety of bucket list challenges with the help of Apple's virtual assistant, from performing traditional Japanese koto music to launching his own clothing line.
The three ads posted today are extensions of clips from the mini movie. A first scene, titled "The Rock x Siri - Kitchen" shows Johnson asking Siri to start a ten-minute timer as he plates a gastronomic delight at an upscale French restaurant.
In a second clip, titled "The Rock x Siri - Sunset Selfie," Johnson asks Siri to take a selfie as he conducts an impromptu space walk.
The third ad, "The Rock x Siri - Reminder," shows Johnson setting a reminder to "dominate relentlessly today," which Siri does just after The Rock breaks down the door to his trailer.
All three ads end with the tagline "Siri on iPhone."
It seems Apple is stretching its investment in the collaboration with Johnson, meaning fans should expect more breakout ads from the YouTube film.
Prior to the "Rock X Siri" campaign, Apple's commercials have for the past couple months focused on iPhone 7's picture taking capabilities. In May, for example, the company aired a "How to shoot on iPhone 7" series of practical iPhone photography tutorials, complete with dedicated website. Most recently, a more traditional ad in June highlighted the Memories feature that ships as part of Photos in iOS 10.