Apple R&D spend exceeds $3B for first time, up $410M from September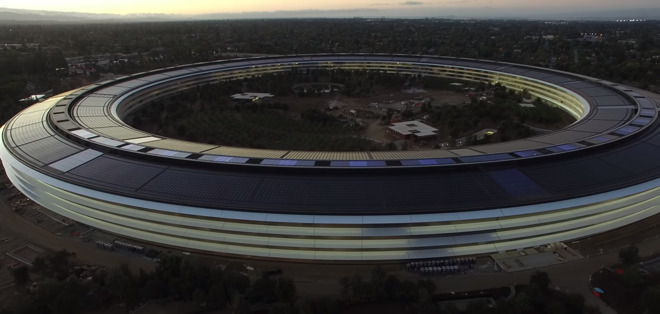 As per usual, Apple accelerated investments in research and development operations over its first fiscal quarter of 2018, spending more than $3.4 billion on new hires and initiatives that will keep the company competitive in a fast-paced tech market.
Apple's $3.4 billion outlay accounted for 4 percent of the company's net sales for the three-month period ending in December, according to a Securities and Exchange Commission filing. That figure represents a $410 million sequential increase, and a $536 million bump on the year.
Apple attributes the year-over-year growth to new hires and expenses related to R&D activities. As expected, the projects are not detailed, but Apple says it focuses investments on the development of "new and updated products and services that are central to the Company's core business strategy."
If the current rate holds, Apple is on track to spend well over $10 billion on its R&D commitment through 2018. The company first broke the $10 billion per year barrier in 2016, when R&D spend accounted for 5 percent of total net sales. By comparison, Apple committed 3 percent of net sales to R&D activities in both 2014 and 2015.
The increased R&D spend implies work on projects that go beyond routine product maintenance. Potential areas of research include an expansion to augmented reality innovations, currently limited to ARKit, that could spawn new hardware categories in the coming months or years.
CEO Tim Cook has expressed enthusiasm for AR technology in past interviews, and continued to tout the technology in Thursday's earnings conference call.
"I see AR as being profound. AR has the ability to amplify human performance instead of isolating humans," Cook said. "I am a huge, huge believer in AR. We put a lot of energy on AR, we're moving very fast."
Other investments include the remnants of "Project Titan," Apple's attempt to build a self-driving car platform from scratch. Refocused into smaller teams, the initiative is now thought to be developing autonomous driving technology using specialized sensor equipment and software installed on Lexus testbeds.
Alongside internal initiatives, Apple continues to invest in outside technology through mergers and acquisitions. On Thursday, CFO Luca Maestri said the company acquired 19 smaller firms over the course of 2017.
In December, Apple snapped up popular song recognition service Shazam for an undisclosed sum. Other reported purchases include AR headset startup Vrvana, wireless charging firm PowerbyProxi and "dark data" specialist Lattice Data.
More recently, developer support service Buddybuild announced it was acquired by Apple in January.