AppleInsider Podcast talks about Consumer Reports, Verizon's idea of security, and Apple's handling of iCloud data in China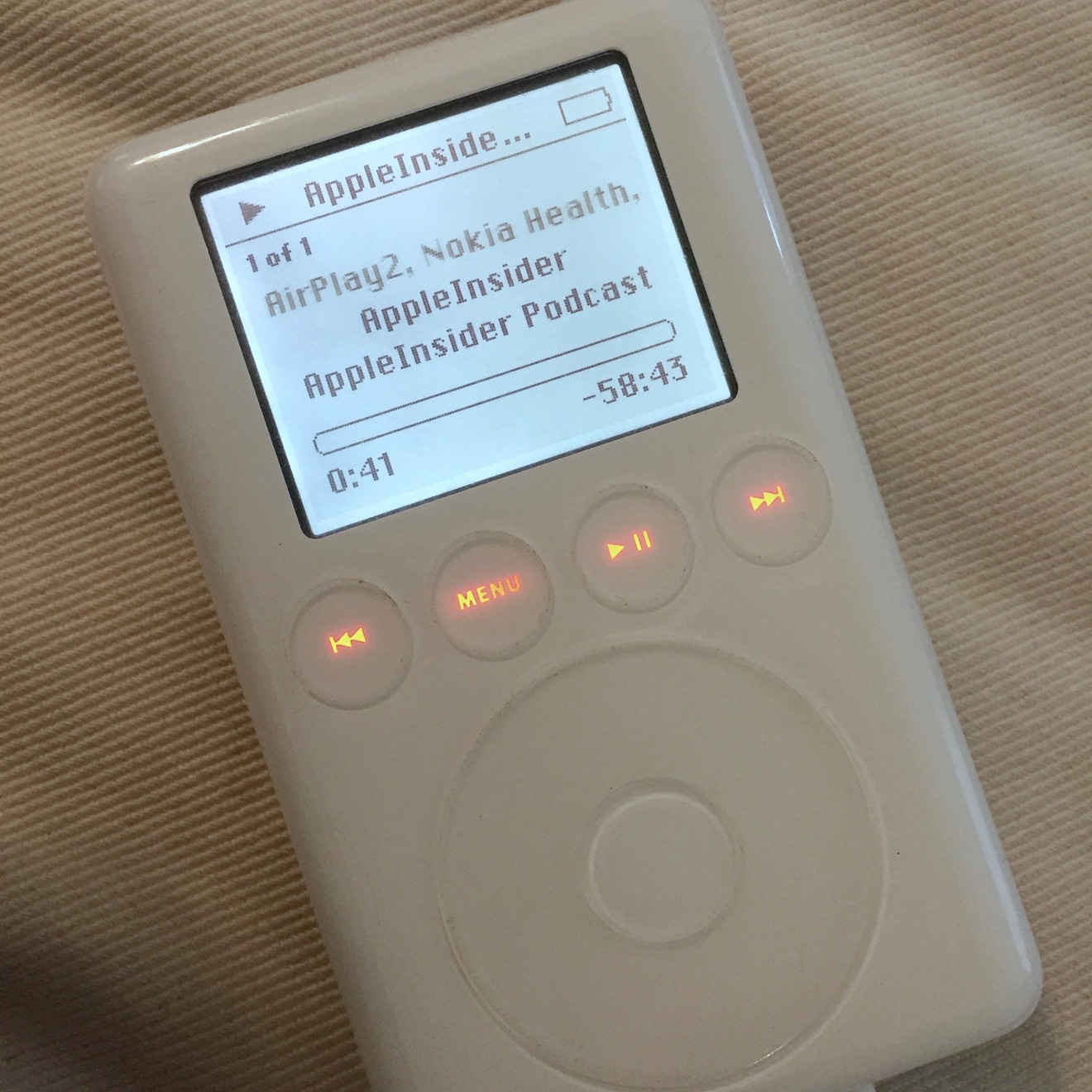 This week on the AppleInsider podcast, Victor and Mike talk about Consumer Reports scoring cameras, the carriers in the US and the FCC, the end of Best Buy Mobile, Apple's handling of iCloud user data in China, and iPods.
Consumer Reports says iPhone X and iPhone 8 Plus are the best phone cameras. Victor asks what's best really mean, anyway?
Victor starts discussing Tim Cook's definition of innovation
Pour one out for Best Buy Mobile - they're done
AT&T, Verizon, Sprint, and T-Mobile reveal a plan to secure users' phones based on their phone numbers, and also require app approval through them. Victor doesn't think this goes anywhere, at least not as described so far.
Victor talks about Verizon's attempt to lock the iPhone in violation of the letter of their agreement with the FCC when they purchased the C block of the 700mhz spectrum.
Dan wrote a piece about how Apple leverages their custom silicon to be able to build HomePod, and he's right - this is something they wouldn't have been able to do with an off the shelf processor nearly as well.
Apple has moved all Chinese users' iCloud data to a Chinese cloud host with ties to the Chinese government. Mike explores what this means for other governments.
Mike talks about the prospect of Mac going 64-bit only and how to see which apps are 32-bit only.
Victor talks about Amazon buying Ring, the video doorbell, HomeKit, and just what Amazon is trying to do here, anyway.
Mike bangs on for a bit about his distaste for M. Night Shyamalan's work, given the reports that Apple has hired him to make a series for their forthcoming content play.
Victor talks a little about reviving old iPods and moving iTunes libraries to a home server.

Listen to the embedded SoundCloud feed below: