Guns N' Roses' singer Axl Rose compares Apple CEO Tim Cook to Donald Trump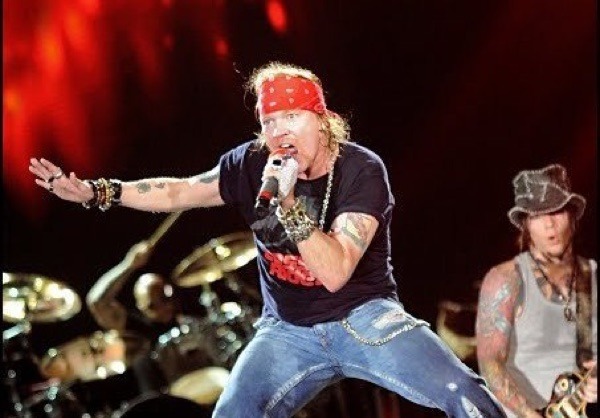 Guns N' Roses frontman Axl Rose has attacked Apple CEO Tim Cook on Twitter, calling him the "Donald Trump of the music industry," but while the cryptic tweet is believed to be an insult, it is unknown exactly what Rose is trying to say in the unexpected message.
Posted at 11:25pm Eastern time on March 8, Axl Rose's entire statement reads "Tim Cook is the Donald Trump of the music industry." Based on other tweets from the occasional Twitter user's timeline, specifically commentary on the current administration, the comparison to the U.S. President is most likely intended to be negative.
Hours after the tweet was posted, it has received hundreds of replies and retweets, with social media users pushing the Like counter into the thousands.
Despite being an angry tweet about Tim Cook, it is not entirely clear what Rose is referring to, aside from it being something to do with the music industry. There are no follow-up tweets expanding the complaint, nor replies to comments from other Twitter users, and Rose hasn't provided any further context to media outlets either.
Tim Cook is the Donald Trump of the music industry.

— Axl Rose (@axlrose) March 8, 2018
Business Insider notes that the tweet is unusual for Rose, as it is the first time he has ever posted anything related to Apple. Guns N' Roses hasn't pulled its music or boycotted Apple Music in the past, and there is also a distinct lack of earlier negative comments by the frontman about the streaming industry as a whole.
It is probable that Rose is referring to the ongoing fight between artists, record labels, and streaming services over royalty payments. Artists frequently complain about streaming services paying low royalty rates to record companies, while some services work to keep the rates low to turn a profit.
It was recently revealed Spotify had posted a net loss of 1,235 million euro (about $1.5 billion) in 2017 on revenue of 4,090 million euro (about $5 billion).
One of the biggest complaints Apple received from an artist was an open letter from Taylor Swift in 2015, criticizing a decision to not pay rights holders royalties for tracks played during a customer's three-month Apple Music trial. Apple changed its policy shortly after the letter's publication, and has since worked with Swift in promotions for the service.