Apple's morning show drama switches showrunners after creator leaves project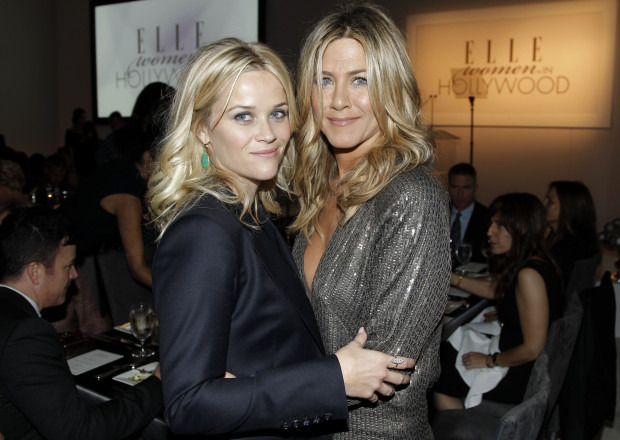 Apple's upcoming morning show drama starring Jennifer Aniston and Reese Witherspoon is expected to get a new showrunner after creator Jay Carson left the project due to "creative differences."
Without citing sources, Variety reports Apple is in the process of closing a deal with industry veteran Kerry Ehrin, who most recently acted as executive producer and showrunner of the Emmy-nominated series "Bates Motel."
Previous reports pegged Carson, supervising producer and political consultant for "House of Cards," as writer and executive producer of the forthcoming series. Carson is no longer attached to the show, according to today's report.
What impact, if any, the shift in showrunners will have on production is unknown.
Based on CNN correspondent Brian Stelter's novel "Top of the Morning: Inside the Cutthroat World of Morning TV," the untitled project is owned by Michael Ellenberg's Media Res, Aniston's Echo Films and Witherspoon's Hello Sunshine banners. Apple picked up the hotly anticipated drama in November as part of its foray into original content.
As part of the deal with Ellenberg, cast and crew are set to film two ten-episode seasons, though not much is known about production schedules or release dates. Once complete, the show is expected to debut as an exclusive on Apple Music.
Apple has made significant investments in its Worldwide Video division over the past year, inking deals and picking up industry executives to lead original programming efforts. Heading up the initiative are former Sony Pictures Television executives Zack Van Amburg and Jamie Erlicht, who joined Apple last June.
The company is reportedly earmarking $1 billion to put toward original programming, a healthy sum but a far cry from the billions laid out by segment competitors like Netflix.