Warren Buffett's Berkshire Hathaway increases Apple position by 5 percent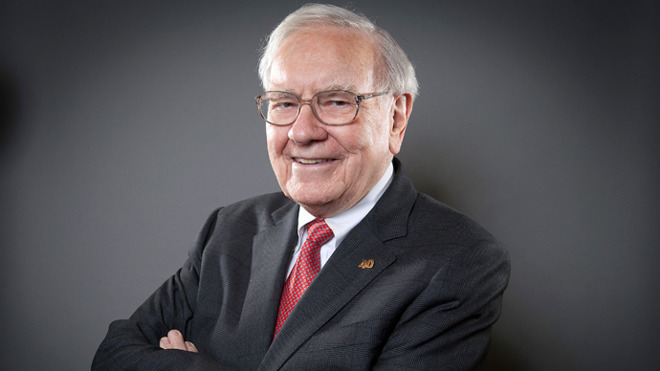 AppleInsider may earn an affiliate commission on purchases made through links on our site.
Financial mogul Warren Buffett's Berkshire Hathaway loaded up on shares of Apple in the second quarter of 2018, increasing the fund's position to nearly 252 million shares at the end of the three-month period.
Over the trailing quarter, Berkshire bought 12,388,244 Apple shares worth some $5.4 billion, bringing the fund's stake in the Cupertino tech giant up to 251,955,877 shares, according to a Securities and Exchange Commission filing released Tuesday. Whether Buffett added to that number since the end of June is unknown.
News of the investment arrives two weeks after the "Oracle of Omaha" revealed buying 75 million Apple shares in the first quarter. Berkshire is Apple's third-largest shareholder behind investment management firms Vanguard and BlackRock, with a 5 percent stake in the company.
Initially loath to invest in tech stocks due in part to their inherent volatility, Buffett has become a convert, at least when it comes to Apple. Berkshire bought into the company in 2016 with a share purchase worth about $1 billion, a figure that was extended to 57.4 million shares at the end of 2016. That stake increased to 133 million shares a quarter later.
"[Apple] was a company I liked, a business I liked, very much," Buffett said in an interview last week. "It was a company I liked, a business I liked, very much, and we could buy a lot of it I clearly like Apple and why buy 'em to hold, and we bought about 5 percent of the company, and I'd like to own 100 percent of it."
Apple last month reported its best June quarter ever with revenue of $53.3 billion on 41.3 million iPhone sales. Of note, the company's crown jewel iPhone line increased its average selling price to $724.12, up from the $605.62 in the year-ago period, thanks to demand for the premium-priced iPhone X.