Netflix will not offer programming on Apple TV service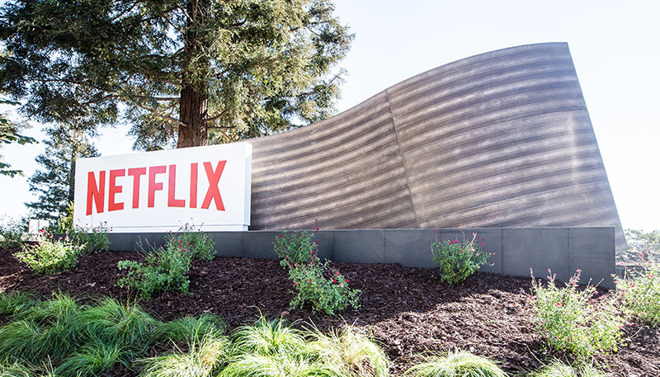 AppleInsider may earn an affiliate commission on purchases made through links on our site.
Netflix CEO Reed Hastings on Monday confirmed his company will not sell subscriptions or offer existing content to customers through an Apple branded video streaming service expected for unveiling on March 25.
Hastings informed gathered press of the company's plans at a media event at Netflix offices in Los Angeles, reports Recode.
"Apple's a great company. We want to have people watch our shows on our services," Hastings said.
The move is unsurprising considering Netflix has yet to adopt Apple's most recent revamp of the TV app for iOS. Currently, the streaming service does not integrate with Apple's content hub, meaning content is siloed to the official Netflix app.
As Apple's plans for a competing streaming service began to materialize last year, Netflix slowly distanced itself from the tech giant's ecosystem. In November, for example, Netflix stopped accepting new subscriptions purchased in-app and consequently processed by iTunes. By channeling users outside of the App Store, Netflix is able to avoid Apple's customary revenue sharing policies.
Ted Sarandos, chief content officer at Netflix, said the decision was made to move away from App Store subscription fees because the platform was not an important revenue source, the report said.
While specifics have yet to be revealed, the as-yet-unannounced service is rumored to incorporate both original content and options for users to subscribe to other services. Speculation last year suggested Apple would make its own content available for free via the TV app, where it would also sell subscriptions to third-party services.
Apple's service is not expected to arrive until later this year, with the March 25 unveiling serving as both a teaser for consumers and reassurance for partner production companies.
AppleInsider will be covering the event live on March 25 at 10 a.m. Pacific, 1 p.m. Eastern.