Editorial: Apple's WWDC 2019 was far more than just the Mac Pro and Apple Pro Display XDR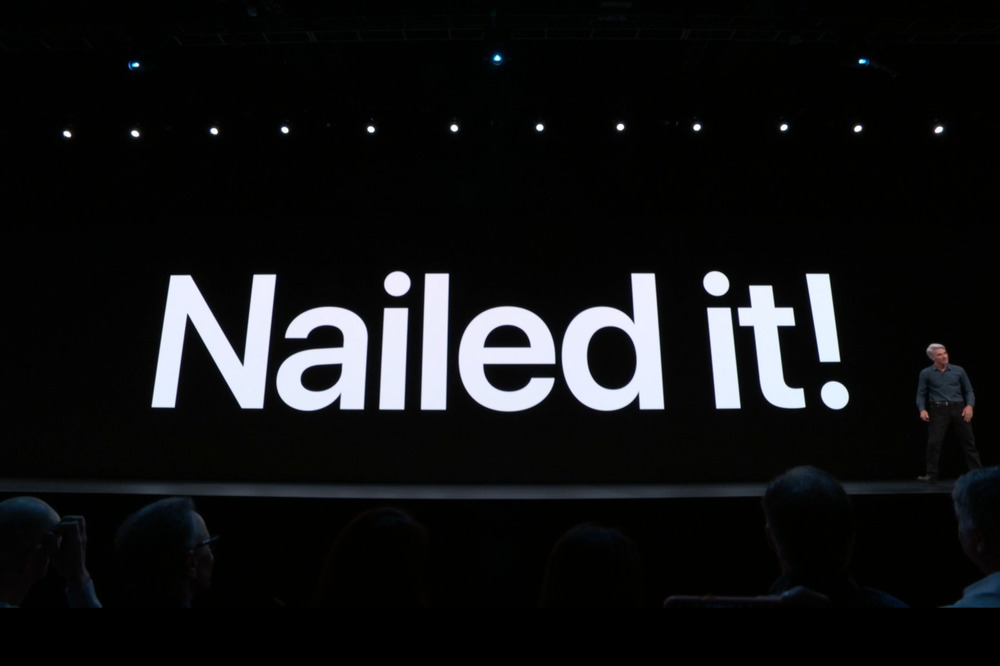 This year's WWDC keynote announcements were unusual for Apple in how broad and deep they were, amplified by sessions throughout the event that will ultimately bring a great deal to every single Mac and iOS user.
If WWDC 2019 is remembered for one thing, it will be the new Mac Pro. Only, it won't be remembered for one thing, it will be remembered for many. And which other things will be so memorable depends on you and what sort of Apple user you are. This year's WWDC was unusually adept at providing something new for everyone.
You can slice that any way you like. Apple's WWDC is always about software but it doesn't always include hardware — yet this time, it did.
Or you can slice it by the way that people use their devices and here Apple has brought someone ething new to all of them.
And you can even dissect this year's WWDC by the length of time and depth of use of its customers. People with their careers invested in this technology got new hardware and software. People who are more casual, even fashionable users got new Watch faces and bands.
Demographics
This time, Apple even focused on a specific demographic that's rather broader than the group of people who need and can afford a 2019 Mac Pro. All of Apple's health efforts so far have been for everyone, but this time they also made specifically women's health a target.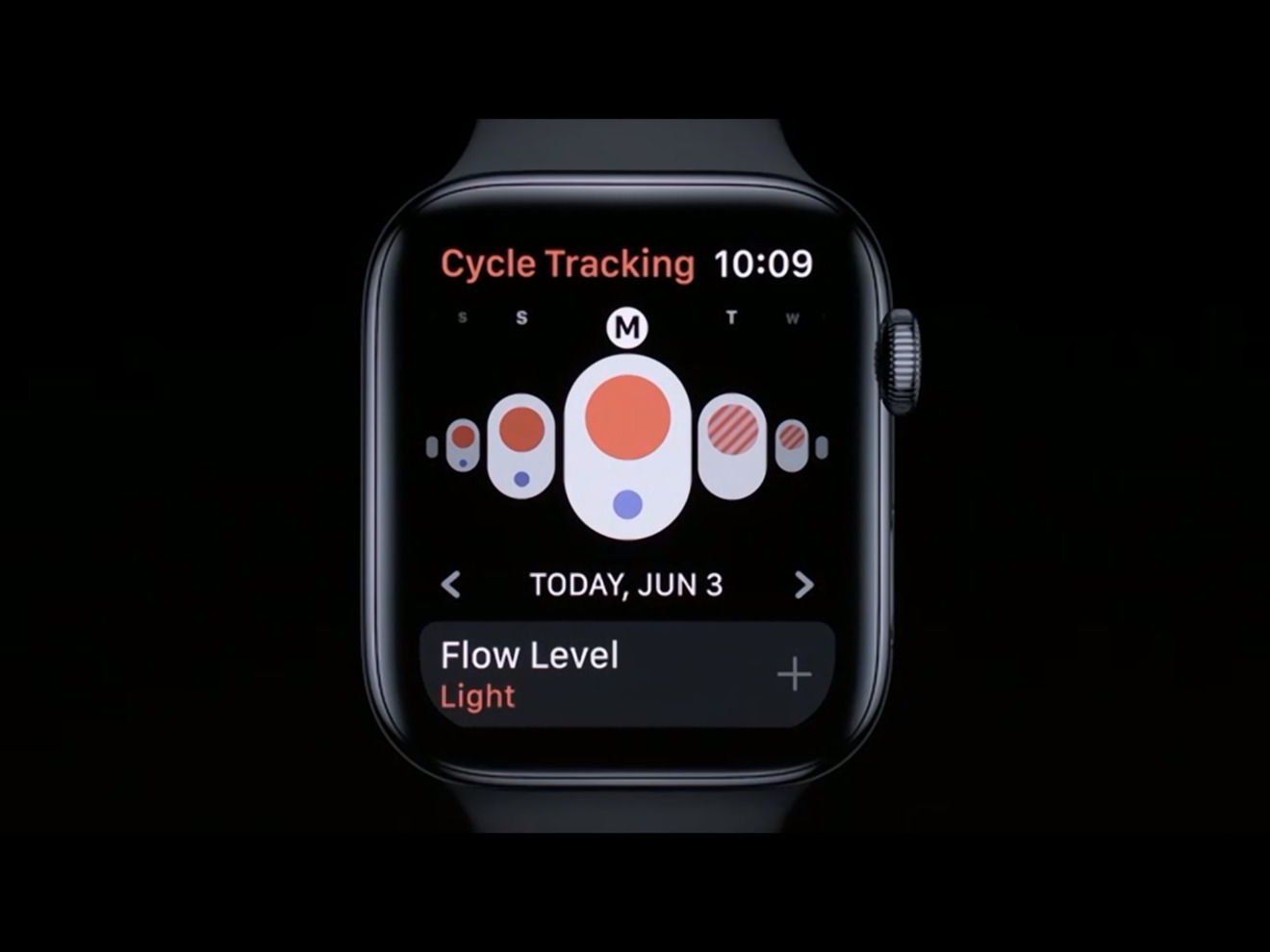 The new menstrual cycle tracking is gigantic. Whether you see Apple as a company that has only our best interests at heart, or you think it's a cynical corporation out to get as much profit as possible, here it can be both. Unquestionably, women's health is a huge market and if Apple is doing it for the bucks, nobody else has, and it's about time.
Special interest groups
The rest of Apple's announcements were about addressing the differing needs and interests of everyone. What's unusual is both that they covered so many groups and that those groups can be small.
On the one hand, you have women are an enormous group, a bit over half the species, but they get comparatively little attention. If you don't believe that, imagine if men had periods and whether it still would've taken until watchOS 6 for tracking.
The Mac Pro is the opposite. Despite what you know will be very low sales figures, the Mac Pro has an unparalleled footprint and exhaustive attention.
It is the machine by which Apple is judged. Before the WWDC 2019 keynote, Apple was a failure because it wasn't addressing the needs of pro customers. It couldn't even make one that looked as good as the old Mac Pro did.
Since the keynote, Apple has been called a failure for not addressing the needs of pro customers with a cheap Mac Pro that does look like the old one.
You can't please everyone, but it seems you can make a leading-edge Mac and that's what they've done.
Well, they've also made a monitor stand that costs more than a Mac mini.
AppleInsider has been repeatedly told at WWDC that the monitor comes with some kind of stand, but all the confirmed pricing and specifications on Apple's website suggest that no, it doesn't.
Nobody is going to prop up their $4,999 Apple Pro Display XDR on the desk with a couple books and an Ikea vase. You have to have some kind of stand or some kind of mount, and Apple's got you covered. At a cost.
The regular Apple stand for this monitor is a thousand bucks and if that does nothing else, it makes the VESA mount seem a bargain at "just" $199. Currently Apple sells a VESA mount adaptor kit for the iMac Pro for just $79.
There are advantages to having a VESA mount, in how it keeps the Mac screen up above your desk instead of taking up space on it. Yet surely the extremely vast majority of customers will buy a monitor that goes on the desk.
They're easier to move around, they're easier to adjust, and you don't have to have a convenient wall behind the Mac to mount it on.
So as it appears at the moment, you are likely to have to buy one of these $999 stands. In which case, Apple should've admitted that the Mac Pro monitor is starts at $5,999 including stand.
Pro users
You don't have to be in the market for a Mac Pro to be a pro user. While there were no iPad hardware announcements, pro or serious users of that device might as well have got a new one because of all the improvements.
Right back when the iPad first launched, it got its own version of iOS. That was a timing issue, though, as the iPad came out between regular iOS releases and required certain extra features. From the next version up to this year, iOS on iPhone and iPad was the same.
Or rather, it may have been the same as far as Apple is concerned. It presumably was the same code base. Yet it was an unofficial rule that if one year the new iOS features were of most use to the iPhone, the next year they would before the iPad. Now Apple has formalized that by branching off iPadOS and making iPad users very happy.
Alongside all of the iPhone features of iOS 13, iPadOS is bringing far more productivity tools. It's making the iPad more like a MacBook, even down to mouse and trackpad support with the right settings.
Many people wanted that and they've got it. Since the day Steve Jobs unveiled the first iPad, though, we've wanted to see that home page of icons get tightened up. The same grid we like so much on the iPhone has never looked right on the larger screen of the iPad and now we can do something about that as well.
Audio and visuals
Then, too, we've wanted HomePod to please recognize that we don't all live alone or in households where we're the sole person willing to talk to Siri all the time. We've got that now, we've got multi-person support.
We've also got multi-AirPod support so that two of you can listen to the same thing outside your home. True, we lose the cuteness of each of you wearing one AirPod, but you can't argue against stereo.
Nor can you argue, convincingly anyway, that the breakup of iTunes into separate apps isn't great. There is all the fuss and nonsense about Apple ditching the iTunes and deleting all your purchases, but that's clickbait fodder.
The largest group
Maybe what's especially unexpected and different about this year's WWDC is how so much of it involved Apple giving people what they want. The new Mac Pro, the greater iPad multi-tasking, the mouse support, the break up of iTunes, it was all on more than a few wish lists and now it's done.
There were also people who have spent years calling out for a Dark Mode on iOS, and probably at least as many other people shrugging at the idea.
Now we've got it, though, you will want it. After a long time of third-party apps introducing a form of Dark Mode, you can now see why it was only a form of it. You can see how Dark Mode should be done, right at the system level, and the result is gorgeous.
We happen to be in the small but very vocal group that wanted improvements to Siri Shortcuts. And while Apple didn't mention it during the keynote, the sessions and details released afterwards make us want iOS 13 right now.
So Apple listened, which it often doesn't and never has to. And Apple delivered. This was an unusual year for WWDC and a great one.