Live from WWDC - the Mac Pro, Pro Display XDR, iOS 13, macOS Catalina and more on the AppleInsider Podcast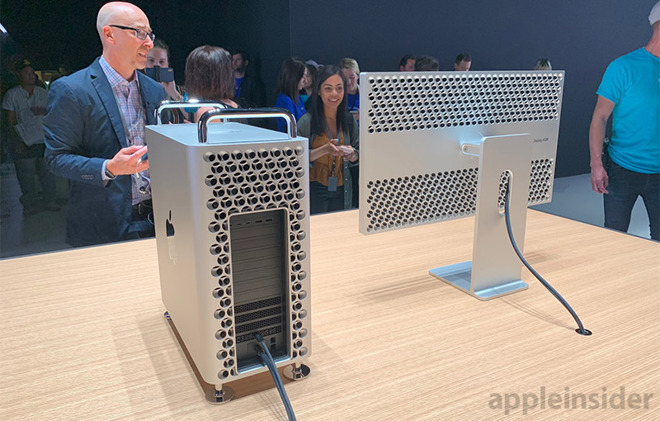 This week on the AppleInsider Podcast, Daniel Eran Dilger speaks to us live from WWDC and fills us in on the news plus just what it's like being at this event.
The star of the show was the new Mac Pro. We've waited a long time to hear about it, and Victor even put it on his WWDC Bingo card last week, and here it is. Dan has seen it in the flesh and takes us through what it's really like.
WWDC is for developers and they've just been given Catalyst, SwiftUI and so much more. What they get now is what they'll bring us later in their apps, so Dan and Victor examine just how these tools will change what a Mac App actually is and does.
Developers are going to be able to add a new "Sign on with Apple" to their apps and it will bring us far greater privacy. But developers have to choose to do it and you can assume Facebook and Google won't relish giving up their equivalent. What's the future for Sign In now?
iTunes is going away, but you'd think from press reports that Apple was coming to our houses and erasing all our purchases. Dan and Victor detail what's really happening and whether we're losing or gaining any features.
WWDC may be over for this year, but it's a memorable one. Dan thinks that ARKit and Maps are going to be the things that have long term ripple effects for us all.

Listen to the embedded SoundCloud feed below: