Goldman Sachs spends $350 for every Apple Card signup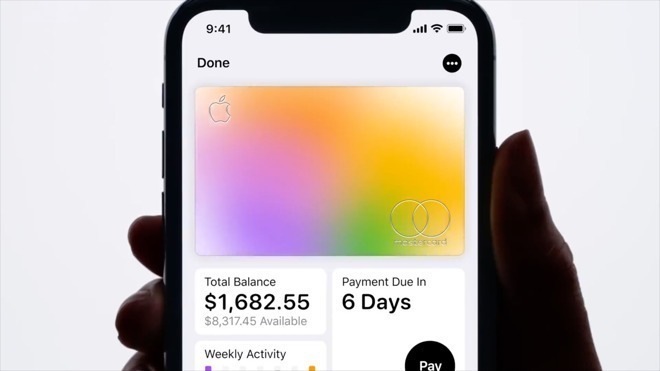 Goldman Sachs is spending somewhere in the region of $350 to acquire every new customer of Apple Card, analysts claim, with the investment bank not expected to make a profit on the user until they have been a customer for four years on average.
To set itself up for Apple Card, Goldman Sachs has already spent considerable sums preparing itself for the influx of consumers, including approximately $275 million from the start of 2019 until mid-July on public-facing initiatives including Apple's credit card and the bank's Marcus savings and loans service, and $1.3 billion on consumer services in general. According to Nomura, the bank may not necessarily see a profit from the Apple Card enterprise anytime soon.
In an investor note seen by CNBC, it is believed Goldman Sachs is spending in the order of $350 to acquire each user. Nomura believes that this is an outlay that will take at least four years for the bank to earn back based on average usage.
The benefits of Apple Card, including no fees and a competitive interest rate range for comparable cards, leads Nomura to believe "The Apple Card portfolio may generate lower revenues and face higher loss content relative to the industry average."
The policy of Goldman Sachs approving as many customers as quickly as possible, including those with low "subprime" credit scores can also count against the bank's ability to earn revenue over the years. Customers with FICO scores below 660, generally considered to be the level for "subprime" financial products, have been accepted for the service, even in its preview state.
Further making the future uncertain for Goldman Sachs is the prospect of a recession, with warnings on Wednesday of potentially higher loan losses for banks and lower profit margins causing bank stocks to plunge. Nomura believes Apple Card is "highly sensitive" to rising net charge offs, with Goldman Sachs losing money if losses reach around 8%.
The four-year period to make a profit is a major problem, as Nomura advised credit card issuers tend to experience peak losses on credit card loans two years after they originate. Goldman's lack of "historical data and experience that lenders obtain when underwriting through a credit cycle" will also hurt the bank, but over time it should improve.
As for the next move, it is speculated Goldman and Apple could offer a debit card to go alongside the credit card in the future, as it would be likely customers would pay off their Apple Card balances via bank accounts, and it may be advantageous to do so from a debit account on the same platform.
Debit cards are also less of a risk for financial services, and generated $15 billion in revenue for US banks in 2018 alone.